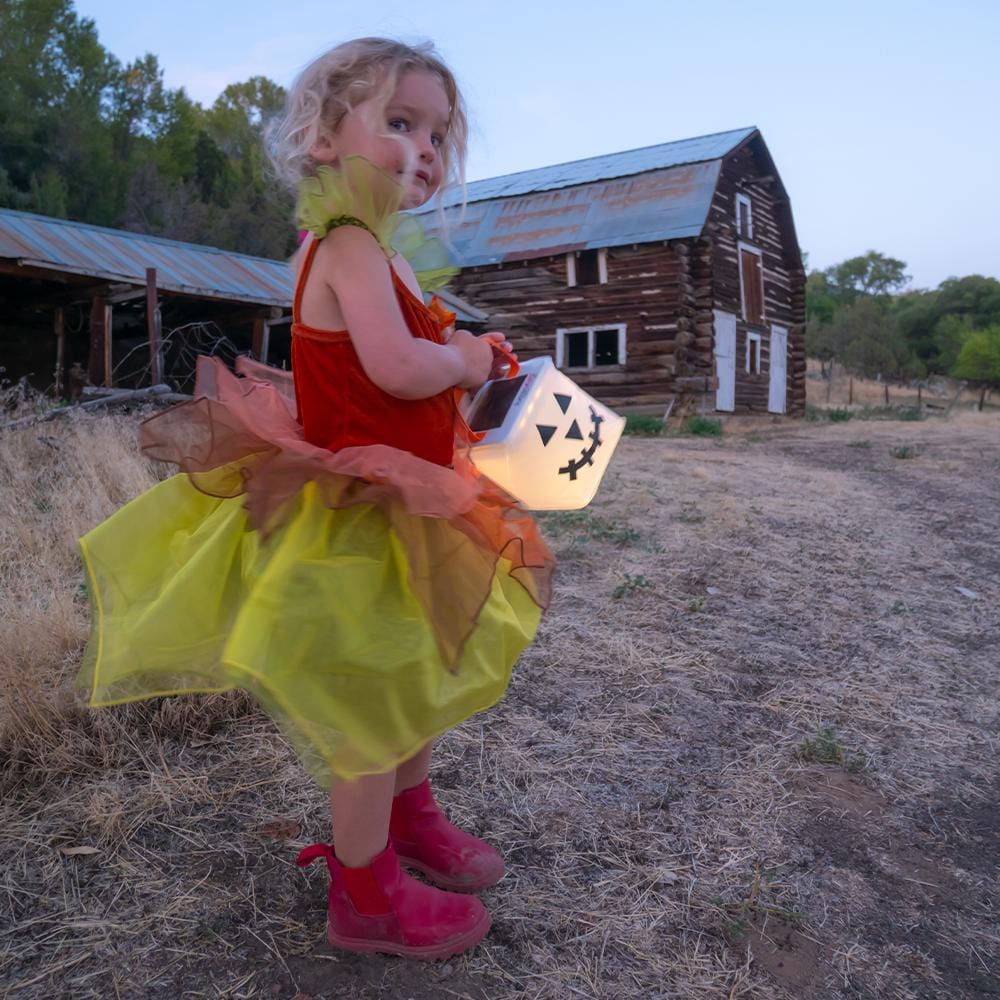 Solar Lanterns for Halloween and Trick-or-Treating
Light up the night with a solar jack-o-lantern! LuminAID solar lanterns are safe for indoor use, and make great portable safety lights for trick-or-treating.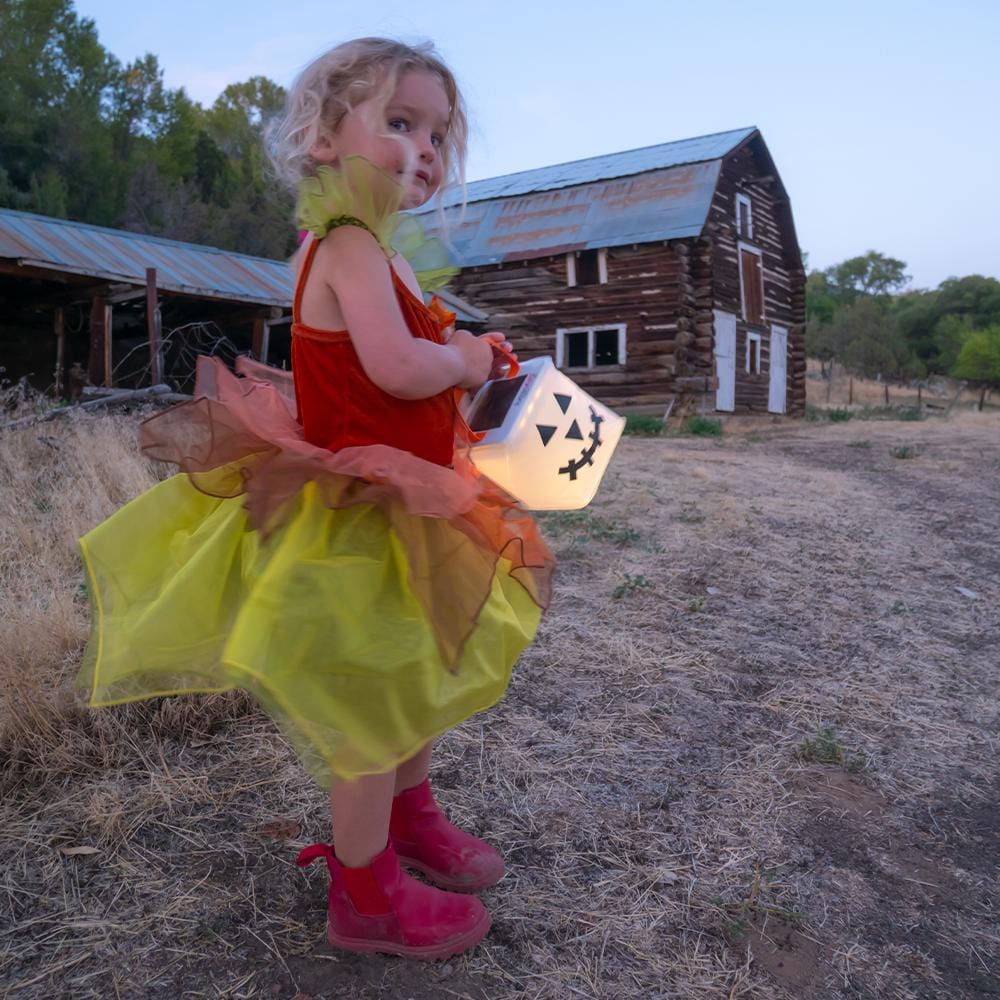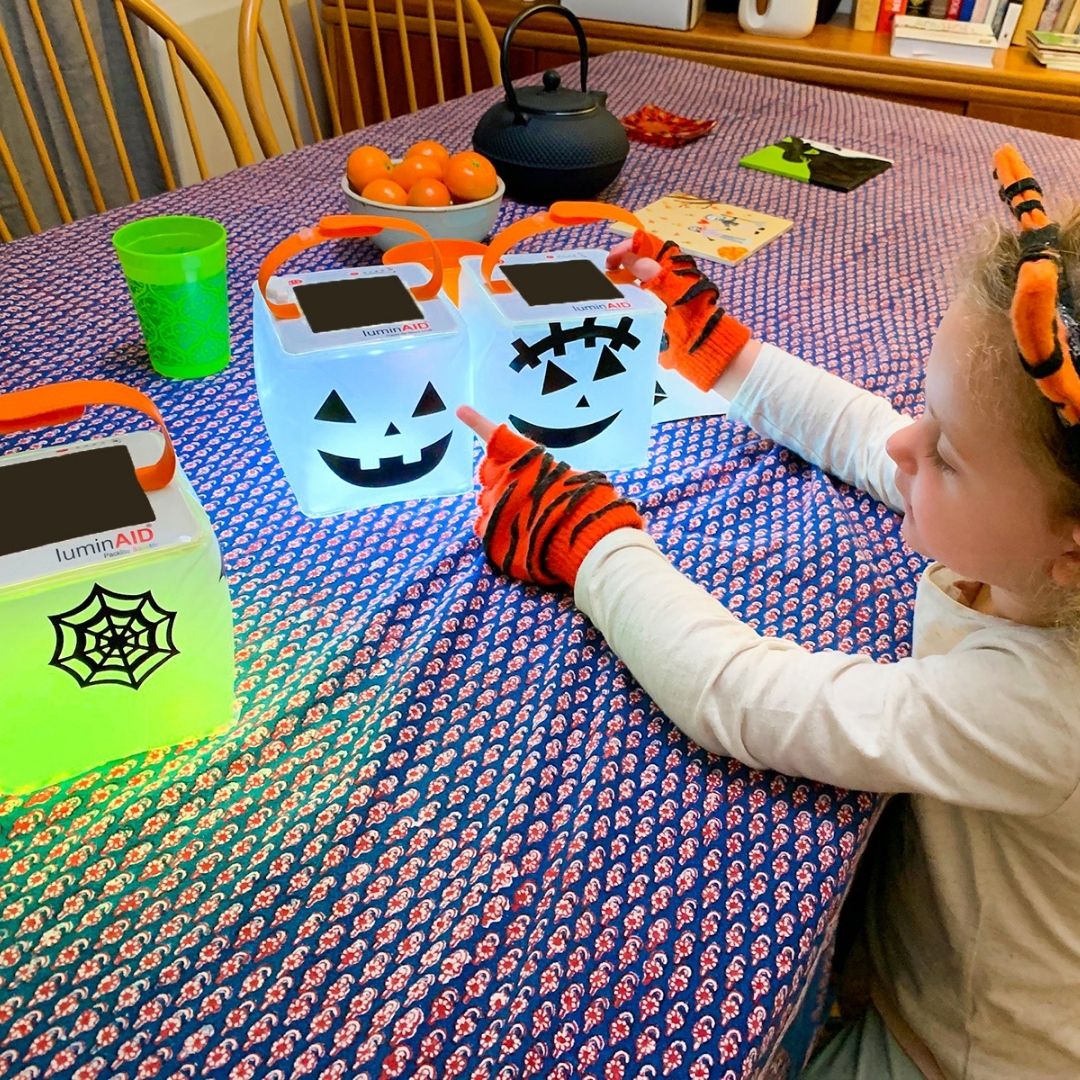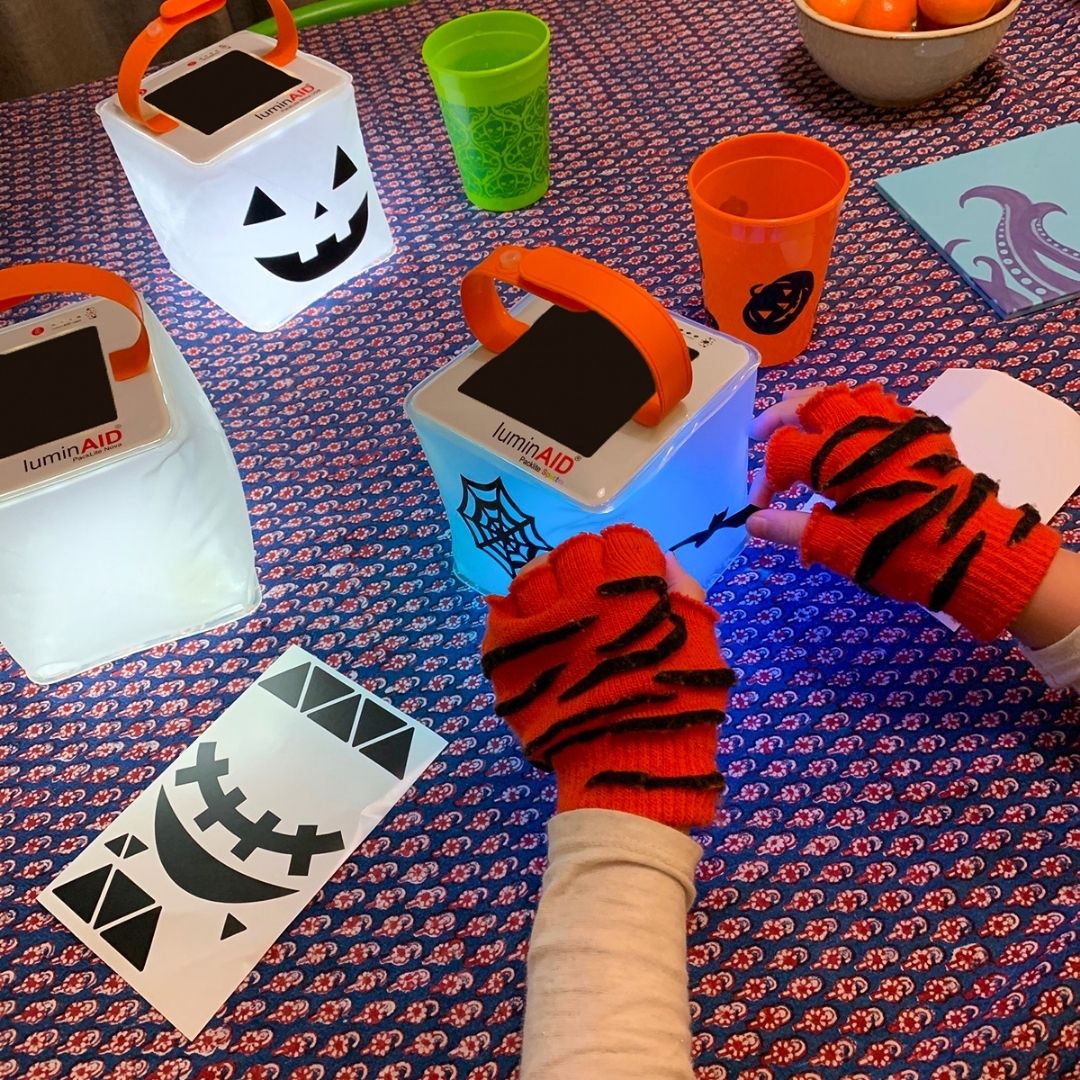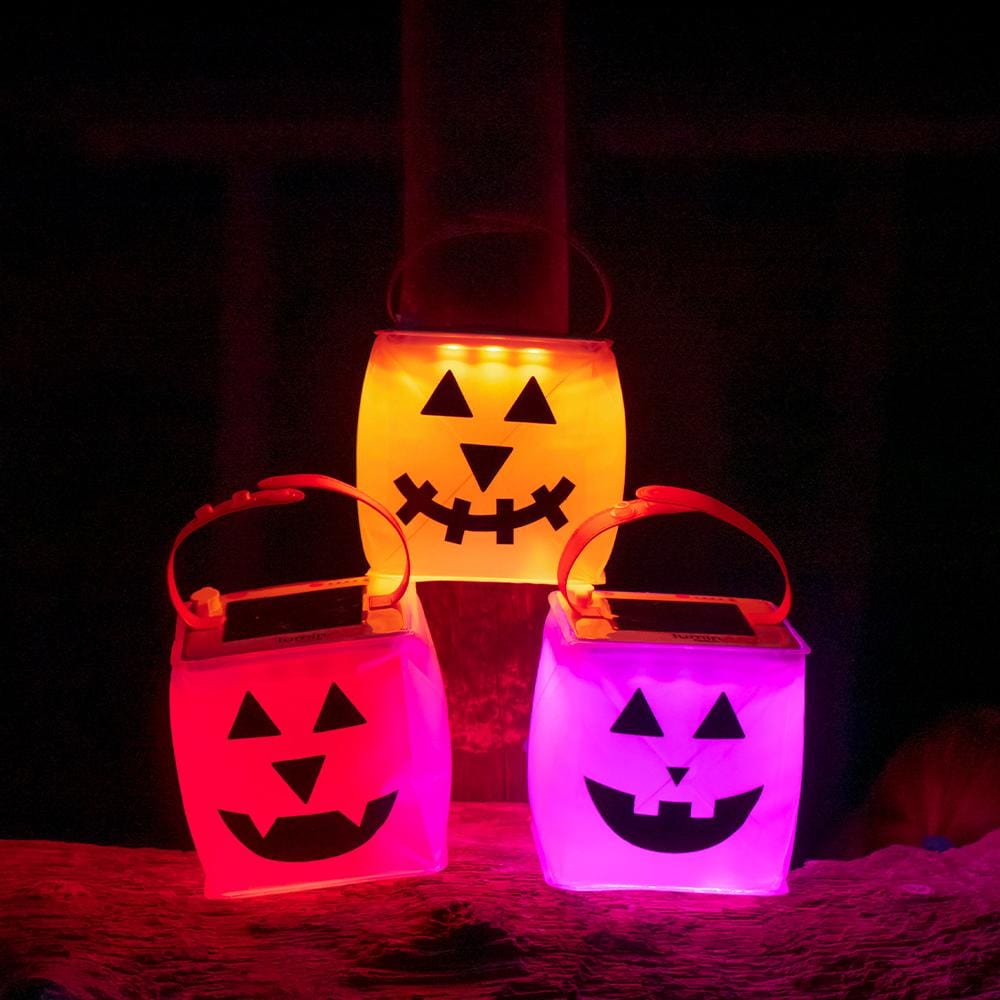 Halloween Safety Tips
Dressed in costumes with candy in hand, your kids will have so much fun this Halloween. Safety is still something that you as a parent need to pay attention to. Take a look at these tips to make your Halloween experience safe and pleasant.
You guessed it right. Masks may make it hard for kids to see what's around them, like cars.
Try face paint, hats, or tiaras instead.
Trick-o-treating is happening in the evening, when it's already dark. Kids should be visible to other pedestrians and cars.
If your child's costume involves dark fabric that might make them hard to see at night, consider adding a strip of reflective tape used by cyclists and runners.
LuminAID lanterns are lightweight and easy to carry. Your child will have tons of fun carrying them around.
They can even decorate theirs with Halloween stickers to turn it into a solar jack-o-lantern!
Your child's costume should fit properly to prevent falls and trips. Don't let them wear large shoes, very long dresses, or long-caped coats that they might trip over.
If it's cold outside, add extra layers.
Make sure your child has her/his full name, and your address or contact information on their costume. It would be great for your child to know their home address and your phone number by heart.
Set some ground rules for trick-or-treating, and explain to your child that it's not a good idea to go into a stranger's house, even if they have treats or candy. Your kid should know that they cannot go inside anyone's home without their permission, either.
Frequently Asked Questions
What are the differences between LuminAID products?
See the differences at our Product Comparison page. This page lists the detailed specs on all of our products. If you'd like to compare similar models, our Solar Lantern Buyer's Guide or Solar Phone Charger Buyer's Guide will help you pick the model that's the best fit.
What are the shipping options for Halloween?
Halloween is right around the corner, so don't delay your order! Please visit our Shipping Page for our shipping prices and available options. We ship to the US, Canada, and 50 other countries.
Can I split an order to ship to multiple addresses?
If you want to surprise friends or family members by sending them LuminAID lights for Halloween, we recommend that you place separate smaller orders for shipment. 
If you are ordering a discounted bundle and would like to split shipments to multiple addresses, we can help you so you still receive the volume discount. Please email questions@luminaid.com with the details of your order.
Holiday Gift Guide
Get a Head Start On Holiday Shopping
The holidays are almost here! Read our holiday gift guide to find bright ideas for everyone on your list.