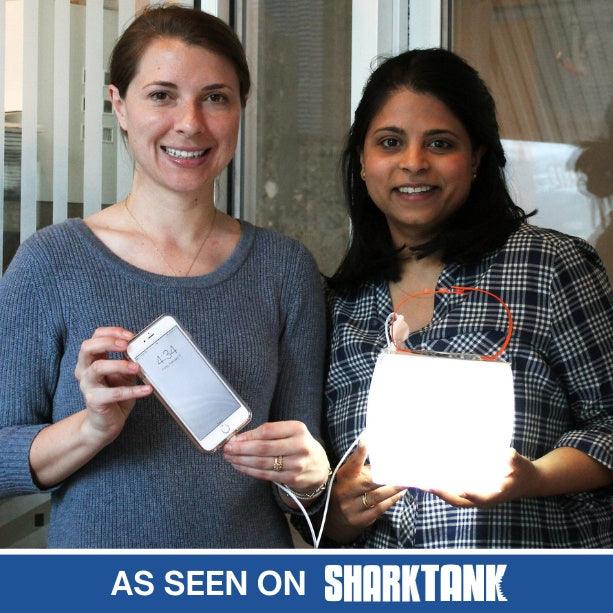 Our Mission: LuminAID seeks to make safe light and energy accessible for all.
We conceived of the LuminAID light when we were students at architecture school in New York City. A devastating earthquake had just struck Haiti, and we asked ourselves what we could design to help survivors of such an event. When we think of our most basic human needs, we often think of food, water, and shelter. But the stories we were hearing of the dangerous conditions at night in the tent cities inspired us to turn our attention to another critical need: light.
We designed an inflatable solar lantern that could pack flat to be cost-effectively distributed after disasters. The simple, rechargeable lantern is lightweight, easy to use, and serves as a safer alternative to hazardous candles or toxic kerosene for people without stable access to electricity. For ten years, we've worked with humanitarian partners across the world to send LuminAID lights to those who need them most.
Anna Stork and Andrea Sreshta
Inventors & Co-Founders of LuminAID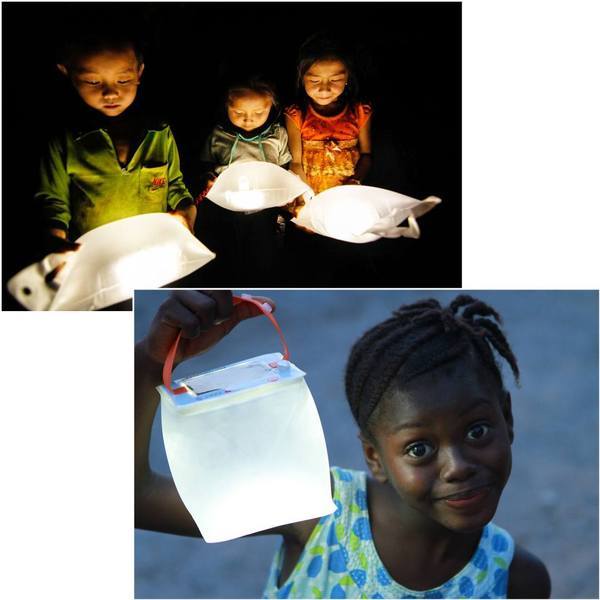 GIVE LIGHT, GET LIGHT
We started LuminAID with a Give Light, Get Light campaign to send lights to Pencils of Promise, and have made it a core program of our company ever since.
By sponsoring a light through our Give Light, Get Light program, supporters earmark a solar lantern or phone charger for the cause of their choice. We then send the lights to our humanitarian partners who distribute them to families in need.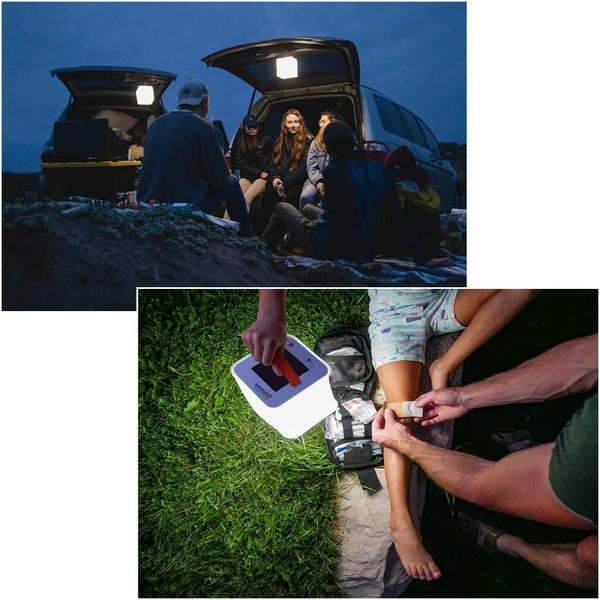 CAMPING, EMERGENCY PREP, AND MORE
Now everyone's getting the bright idea. From backyards in California and backpackers in Banff, to emergency kits in Florida and dog walkers in Minnesota, LuminAID solar lights are illuminating daily life and bringing people together.
Perfect for exploring the great outdoors, lighting up pillow forts, and being prepared for power outages, families around the world are using LuminAID lights in creative ways every day.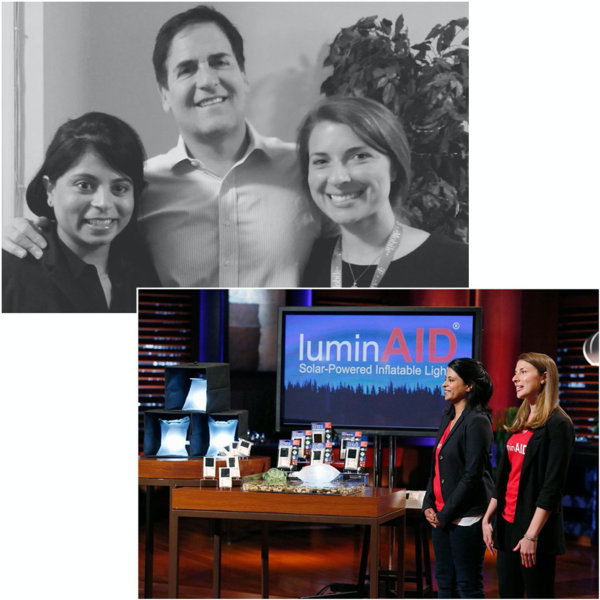 SHARK TANK SUCCESS
In February 2015, LuminAID's founders Anna and Andrea pitched the "Sharks" on ABC's Shark Tank. To their surprise, they received offers from all 5 Sharks, and walked out of the tank with an investment deal from billionaire Mark Cuban, who became LuminAID's first investor.
LuminAID has since been featured in 2 Shark Tank Updates when Anna and Andrea traveled to Malawi and Puerto Rico.
CROWDFUNDING CAMPAIGNS
Anna and Andrea first launched LuminAID with a Give Light, Get Light campaign on Indiegogo in 2011. The campaign raised over $50,000, proving just how bright their idea was.
Since then, LuminAID has hosted several more successful crowdfunding campaigns for the PackLite Max 2-in-1 Phone Charger in 2017 and a new line of solar garden lights in 2018, and has raised over $500,000. We wouldn't be where we are today without the support of our customers!