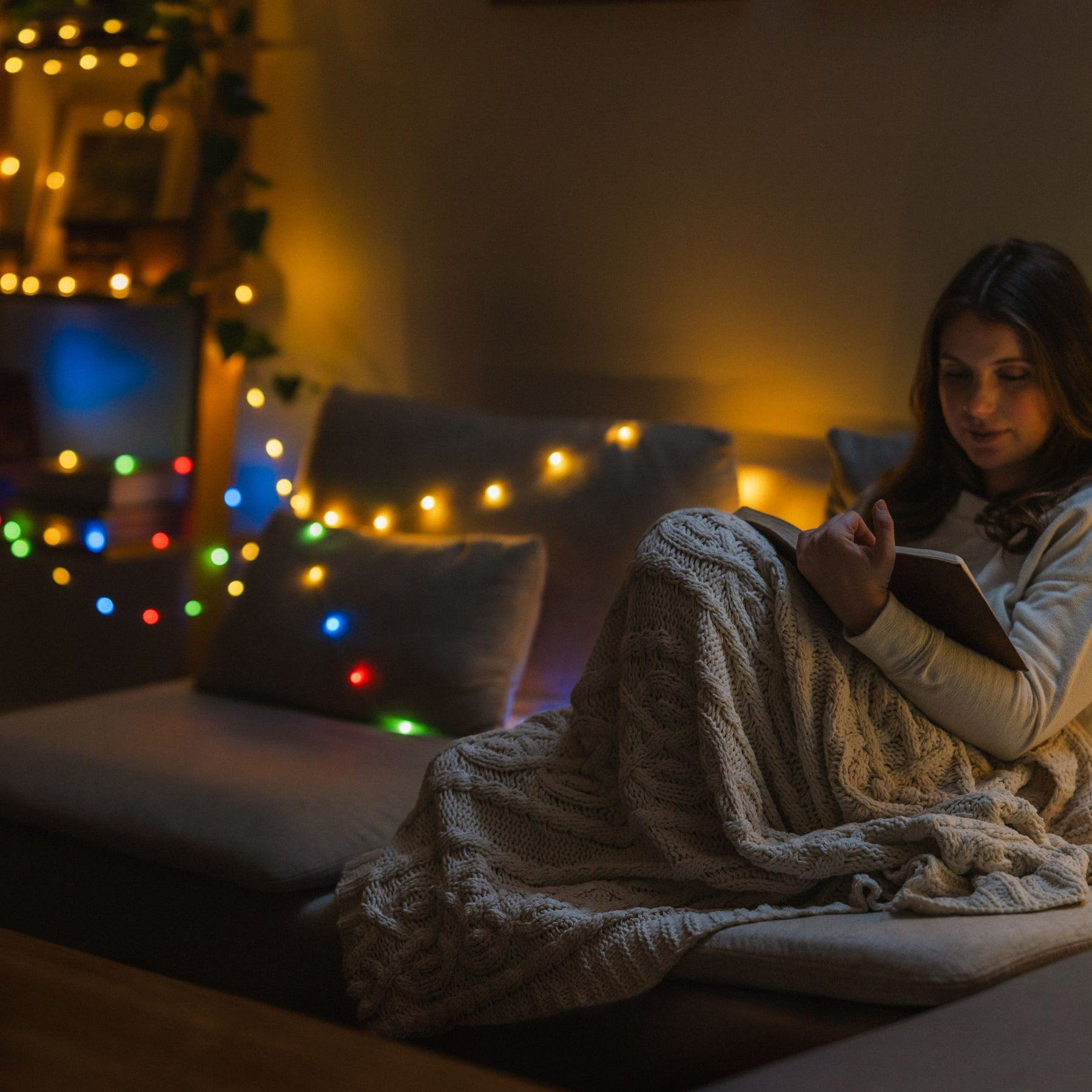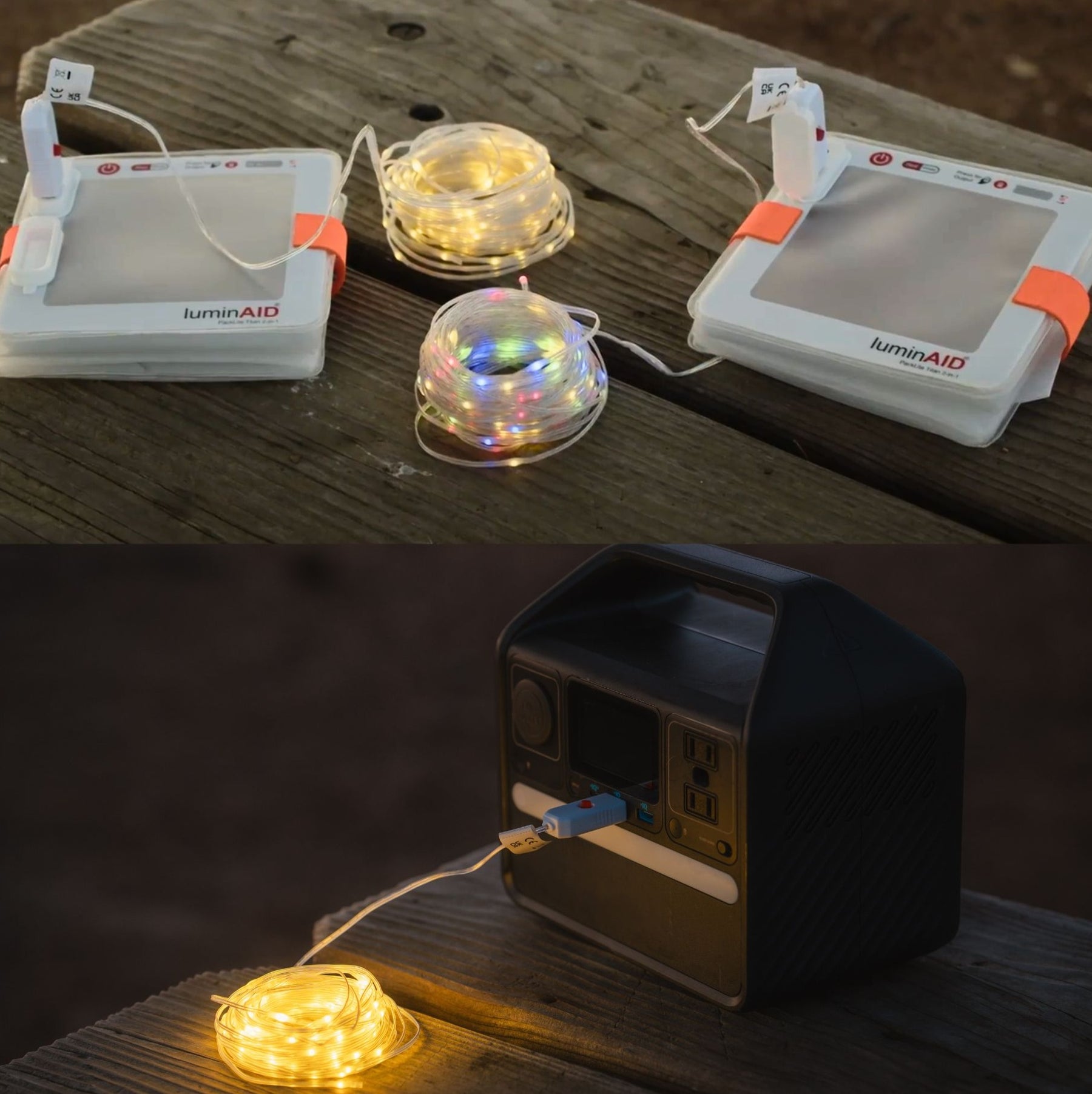 USB String Lights Combo Pack
Bring light anywhere with our new USB-powered String Lights!  This combo pack includes 2 strands of light: warm white and multi-color.

Each strand of USB string lights is 32 feet long, with 100 LED bulbs to light up your campsite, bedroom, or backyard!  The string lights output a steady light mode and 7 flashing and transition modes.  The string lights will plug into any USB power source, including LuminAID Power Lanterns.
Power source not included.  Looking for something with it's own power source?  Check out our new Solar String Light which is powered by a solar panel and internal battery.
FREE U.S. Shipping over $99!