Unsure if you want a solar lantern, or which one is right for you? We'll talk you through why you should get a solar lantern and help you decide whether the White, Warm White, or Multi-Color LuminAID solar lantern is best for you.
Benefits of Solar Lanterns

Anytime you're buying a new lantern or flashlight, portability, weight, brightness, and storage life are key aspects to consider. Solar lanterns can excel in all of these areas. First and foremost, they are the most reliable lighting source you can have. You never have to worry about batteries- all you need to do is charge it in the sun! This makes solar lanterns ideal for when you're planning to go off the grid or preparing for an emergency.
LuminAID solar lanterns fulfill all of these considerations. All three LuminAID solar lanterns weigh 4.8oz and inflate to be 4.75" x 4.75" x 4.75" cubes, making them lightweight and portable. They are made of durable TPU material and rated IP67 waterproof and dustproof so they can be counted on in rough conditions. They have a two year shelf life and a 1000 mAh battery that can be fully recharged via direct sunlight in 10-12 hours or in 1-2 hours via USB input. This means that LuminAID solar lanterns will be there for you when you need them.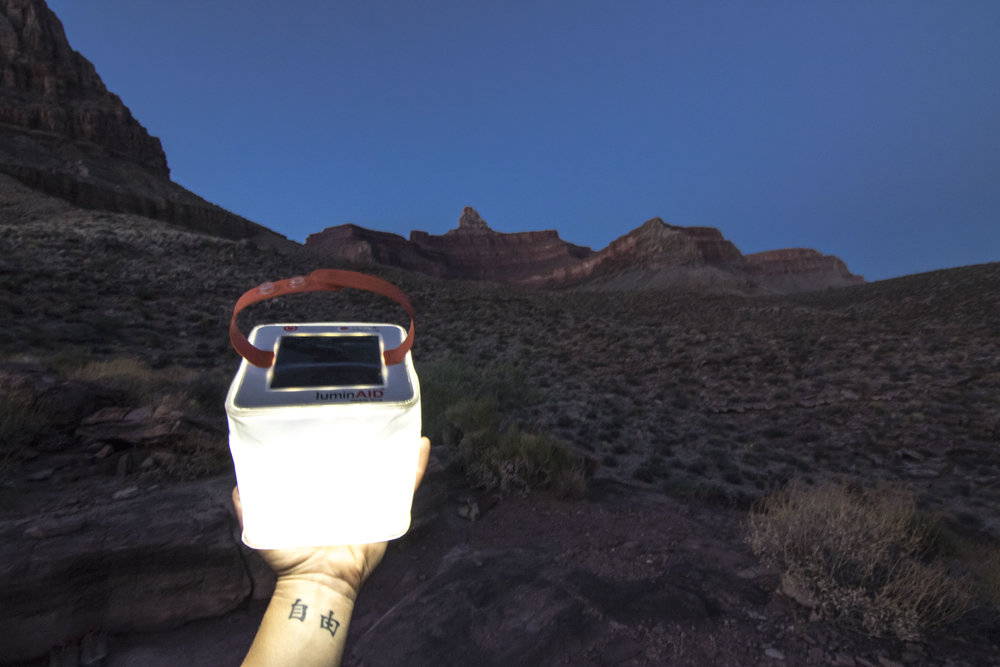 ---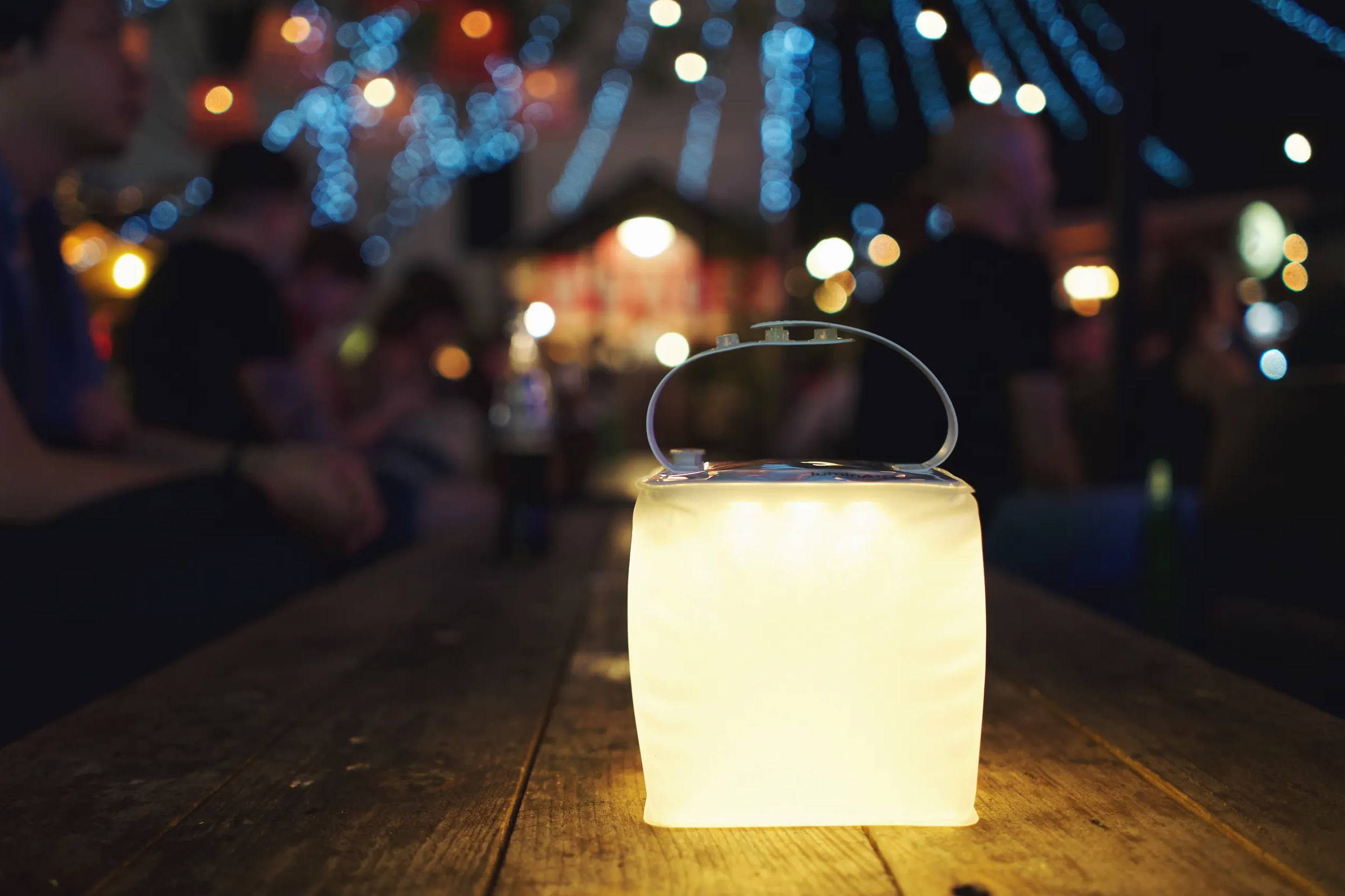 ---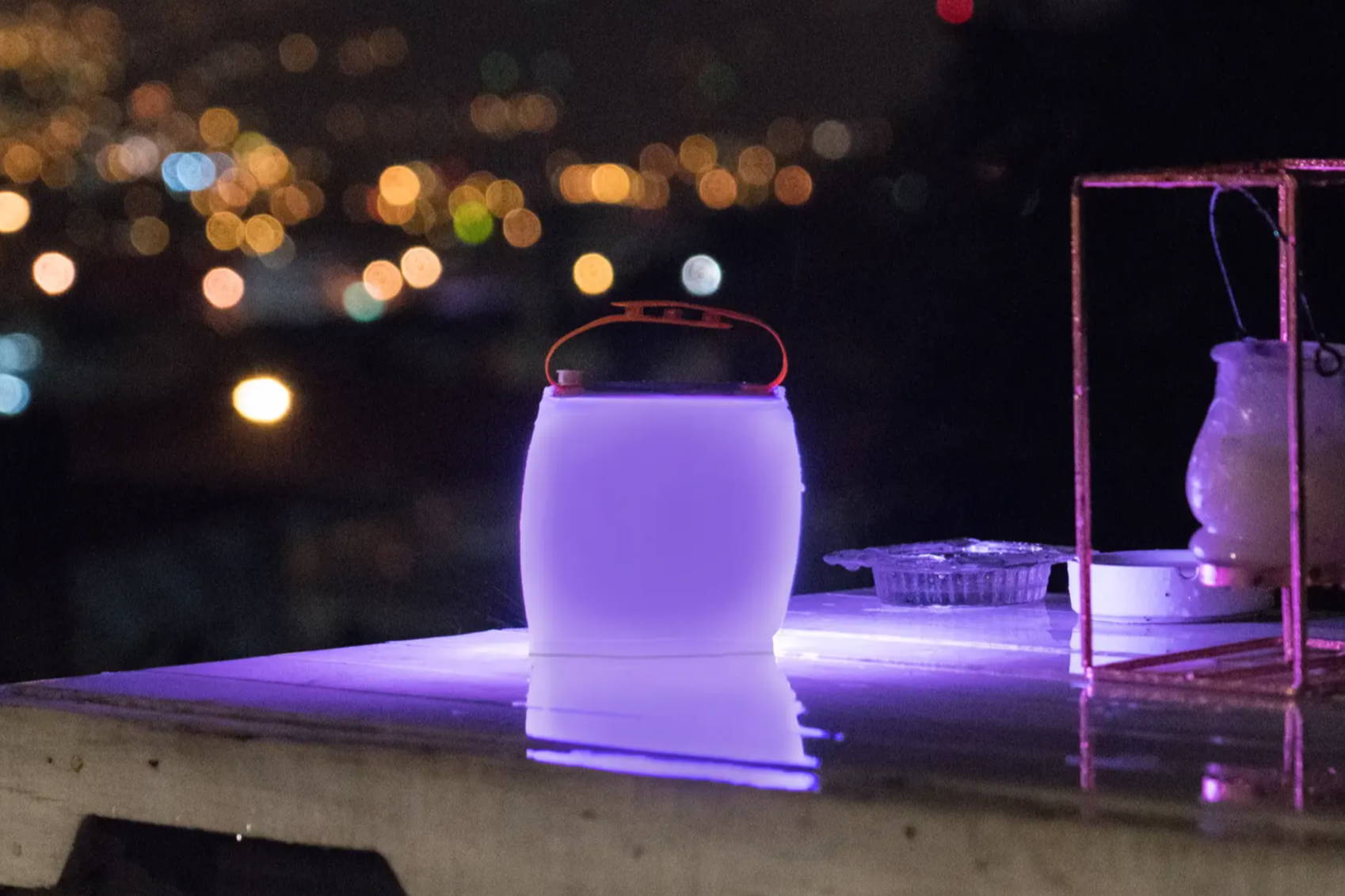 ---
How to Pick the Right Solar Lantern for You

The PackLite Nova USB (White Light) is our bestselling lantern and fits a wide variety of uses. Its bright White light is perfect for camping, emergencies, and anywhere around the house where you'd use a flashlight.
It features 5 levels of white light intensity, ranging from 12 Lumens on the Flashing setting to 75 Lumens on Turbo mode. If you're looking for a solar lantern to keep you covered in a power outage, to stash in your car, to read by at night, or to light up your tent, the Nova is right for you.
The PackLite Firefly USB (Warm White) has the same performance benefits as the Nova except with a Warm White light and a shimmery outer layer for extra sparkle. Both products are equally bright, but they set different moods.
The soft glow of the Firefly creates a warm ambience at any backyard dinner, movie night, or cozy night in. Like the Nova, the Firefly boasts 5 light intensity. The last mode is a gentle Flicker mode instead of a Flash mode, designed to imitate the glow of a candle. If you want a light that's gentle on the eyes and sets a comfortable atmosphere, the Firefly is your best pick.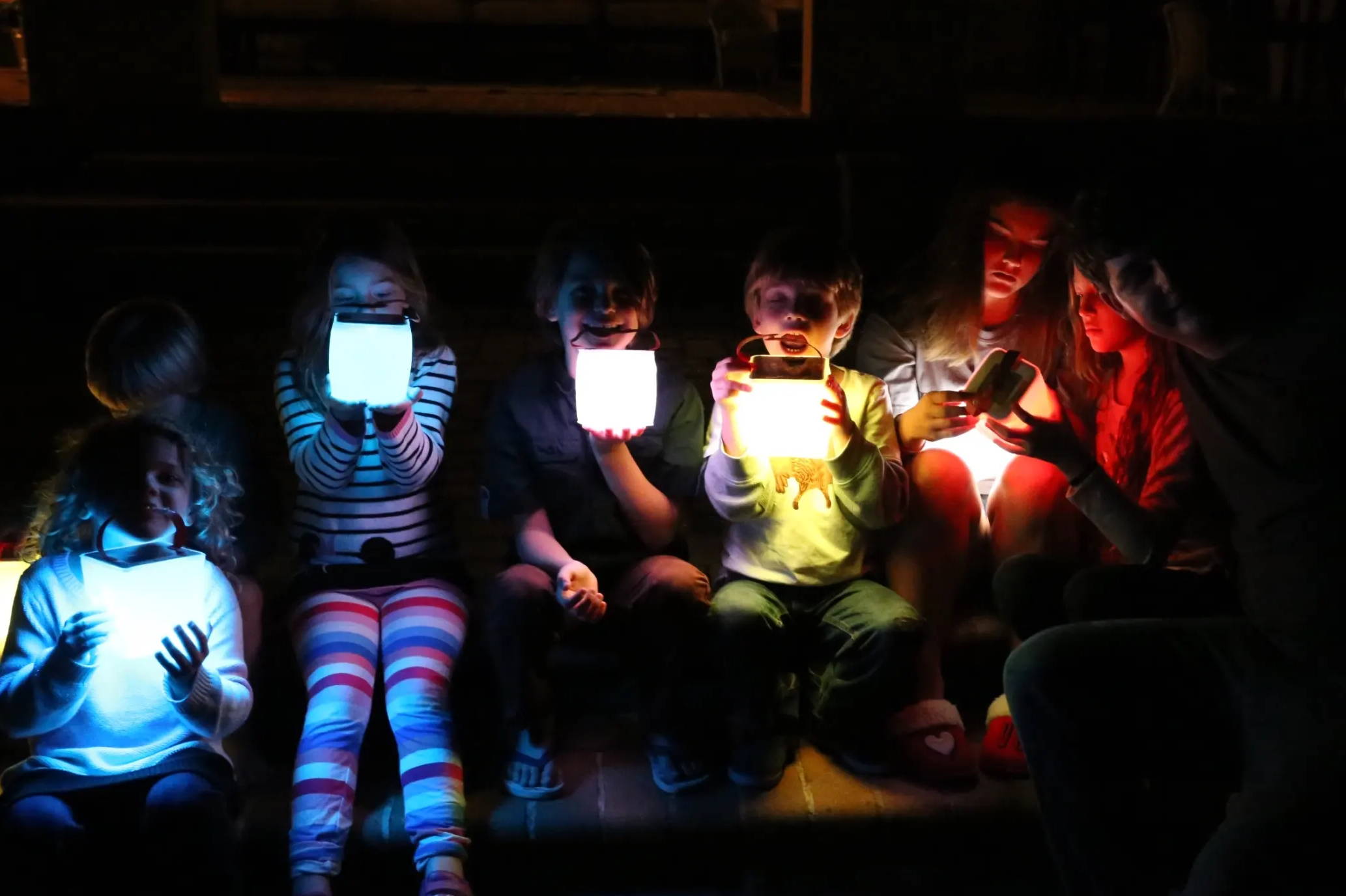 The PackLite Spectra USB (Multi-Color) brings a pop of color wherever you go. It's a fun, playful light that's great for kids, parties, and tailgates.
The Multi-Color lantern hosts nine different color modes you can toggle between, including one level of white light, which is equivalent to Medium on the Nova. This makes the Spectra perfect for all types of backyard fun- from lighting up parties to floating in the pool. If you're looking for a light that is fun for kids and adults alike, the Spectra is the light for you.
---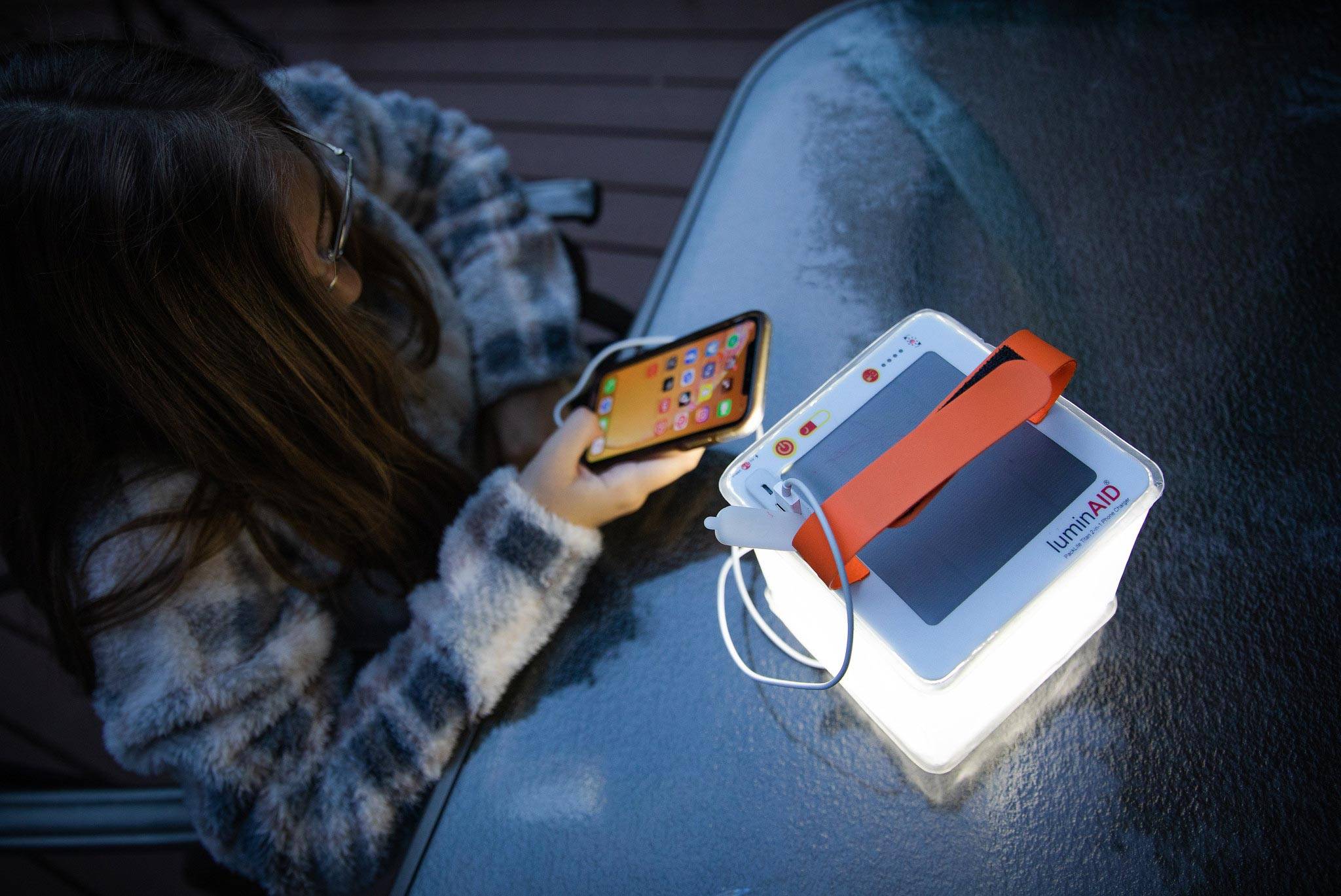 When to Choose a 2-in-1 Solar Phone Charging Lantern
While LuminAID's Solar Lanterns are great for many scenarios, they do not have the ability to charge your devices. If you're off the grid for long periods of time or want to have power in an emergency, a solar phone charging lantern may be a better fit for you. You can learn more about our solar phone charging lanterns here: Comparing Solar Phone Chargers.
---
White LED
75 Lumens
24 Hours Run Time
5 Brightness Levels
---
Warm White LED
75 Lumens
24 Hours Run Time
5 Brightness Levels
---
Multi-Color LED
40 Lumens
24 Hours Run Time
9 Color Modes
---