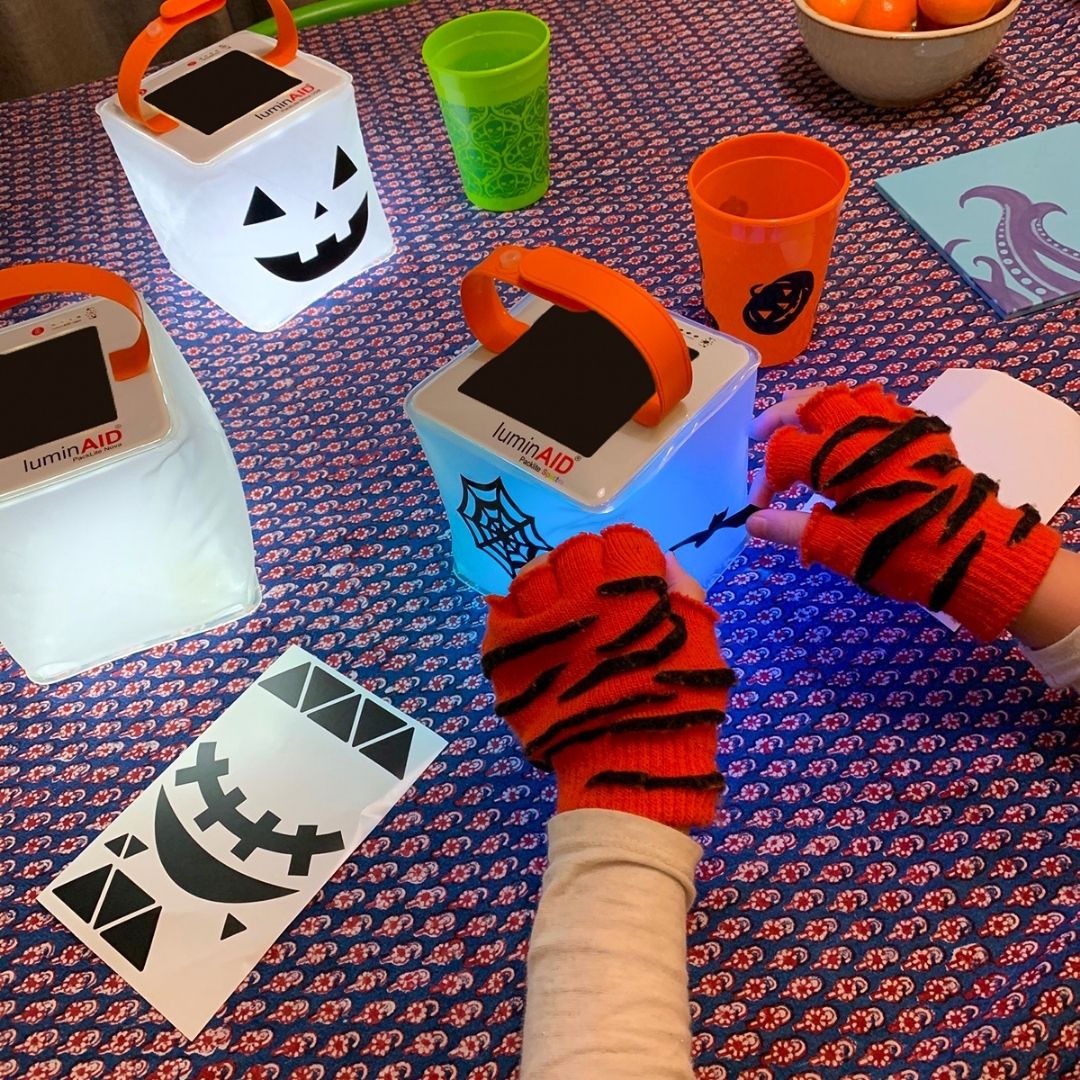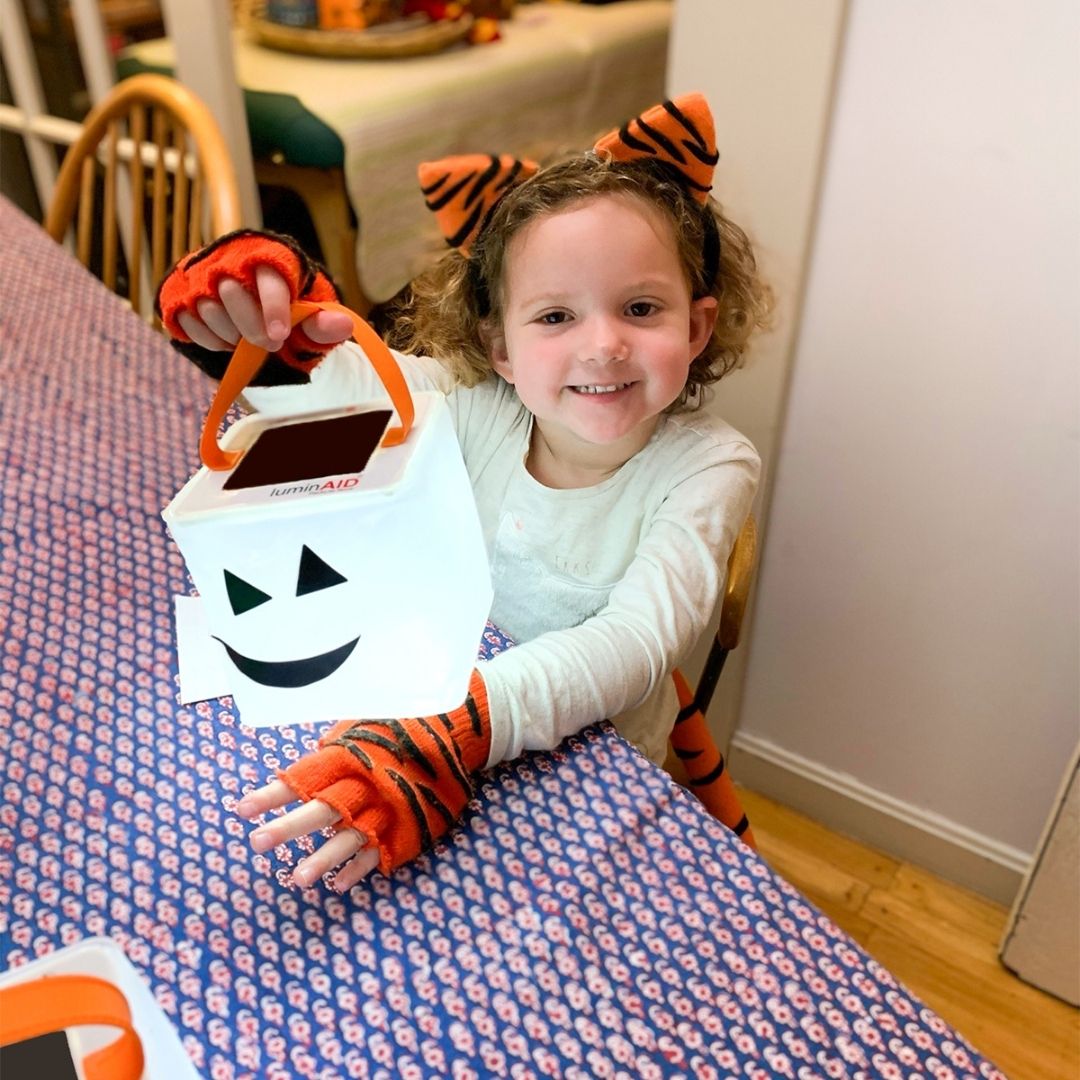 Halloween Sticker Set
Turn your LuminAID light into a solar jack-o-lantern with this Halloween Sticker Set!
This sticker set features mix-and-match faces, spooky ghosts, and scary bats. Customize your LuminAID lights any way you please. Have fun making jack-o-lanterns without the mess of pumpkin carving. 
These stickers are waterproof and removable, so you can reuse your lanterns every year! What will your family create?
NOTE: Lanterns sold separately. This item contains stickers ONLY. Please note that stickers do not adhere well to the textured material of our Firefly lanterns, but should be compatible with all other products.
FREE U.S. Shipping over $99!