Get To Know Your New Phone Charger
Lighting and phone-charging all in one. Always be prepared with a compact solar lantern and phone charger. The perfect size and capabilities for when you're exploring the great outdoors, preparing your home and family for an emergency, or having a fun-filled outdoor evening in the backyard. Forget the batteries and stay safe in the dark, all with the power of the sun.
This support page covers our standard PackLite Max and PackLite Firefly 2-in-1 Solar Phone Charger Lanterns. If you have our new PackLite Titan check out the guide for that product here
---
---
Comparing LuminAID's Phone Charger Models
This article breaks down the differences between LuminAID's different phone charger models, and helps you decide which one is the best fit for you. Compare battery sizes, runtimes, and other features.
---
What Customers Are Saying
★★★★★
The perfect device!
"Love the newest version! Charges my cell phone super fast and still has a fill charge in the device! I was sold on your light after we lost power after Hurricane Irma left us without power for 5 days last September in the Tampa Bay Area. I keep buying more for gifts ! Thank you thank you!!"
Trish | 5/4/2018
VERIFIED BUYER
★★★★★
Simply Awesome
"These lights are not only great for the average person, they're perfect for campers, hikers, and outdoorsy types as well. Put one in your car as an emergency, have a couple handy for power outages, can't name all the uses for such a genius product!!! Love them. Not only that, the company supports humanitarian efforts worldwide, by providing light and safety to those that have lost everything through natural disaster or Man-made crisis."
Ned M. - Shelterbox Disaster Response Volunteer | 12/5/2017
VERIFIED BUYER
★★★★★
Just what the trail doctor ordered.
"This is the perfect night light for use on the trail. With a number of light level settings, it is very easy to customize your lighting needs. I especially like the "warm color temperature" of this light, making it very cozy. For those long lonely winter nights in a tent, this light will be my best friend. The other light I have is almost too white (color temperature) of lighting, great for cooking and doing things outside, but not making it cozy in the tent. I have purchased three different versions of LuminAID and love them all."
Bickhart | 6/22/2018
VERIFIED BUYER
---
How to Inflate Your Solar Phone Charger
---
Buttons and Indicator Lights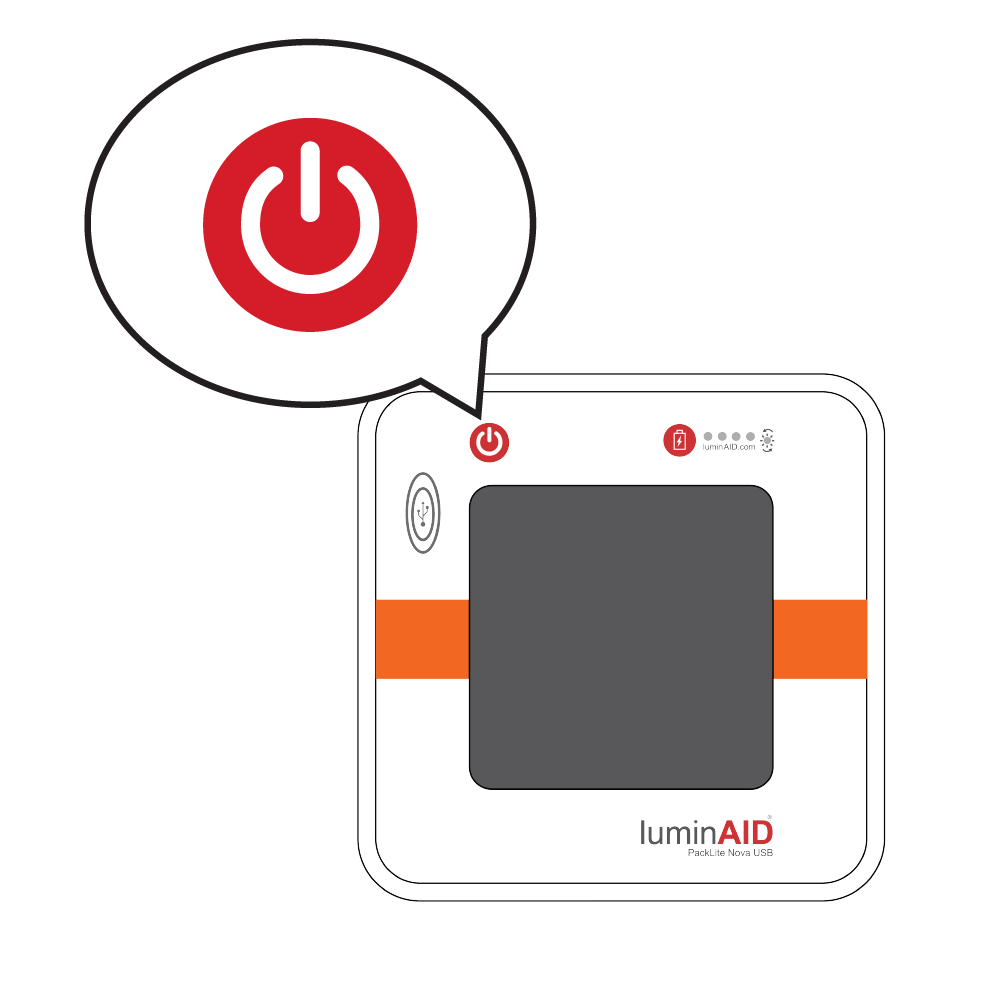 Use the Power Button to turn on your solar phone charger, cycle through the lighting modes, and turn it off.
---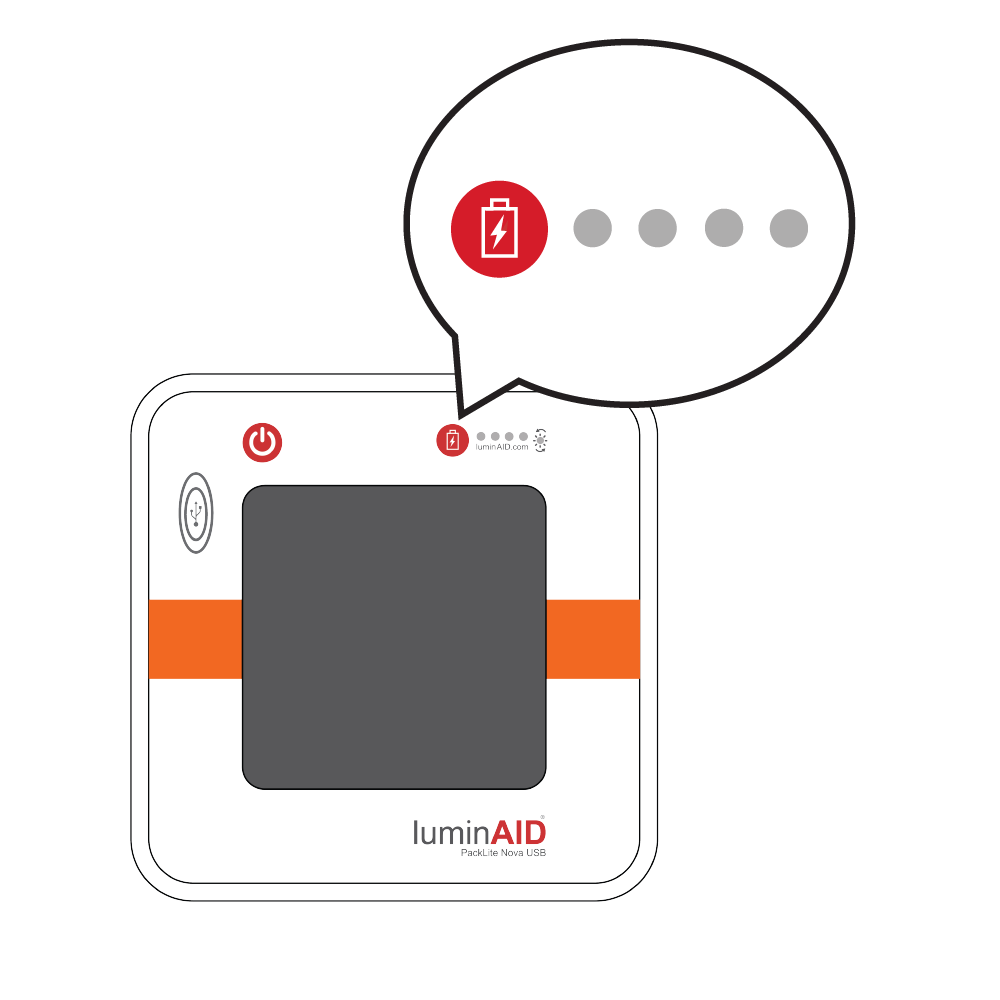 Use the Battery Button to check the battery charge level, and to start a charge out to your phone.
---
The Charge Indicator LED lights up when the solar phone charger is in light. It will shine brightly when your phone charger is getting a strong charge.
---
How to Recharge Your Lantern
There are two ways to recharge your Solar Phone Charger:
1. Charge it outdoors by solar power. This should take 16-20 hours in direct sun. During the winter, or in overcast weather, solar charging will take longer.
Note: we do not recommend solar charging indoors, as windows will filter light.
2. Charge it indoors by USB input. Use the micro-USB recharging cable that came with your solar phone charger. This should take 2-4 hours.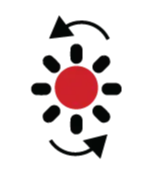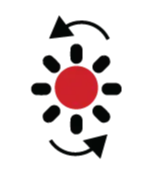 Tip: When the red Charge Indicator LED is shining brightly, that means your phone charger is getting a strong charge!
Tip: When the red Charge Indicator LED is shining brightly, that means your lantern is getting a strong charge!
Checking the Battery Level
You can check the battery level on your phone charger by pressing the small red Battery Button. First, all 4 LED's will flash once, then they'll hold steady to show the charge level.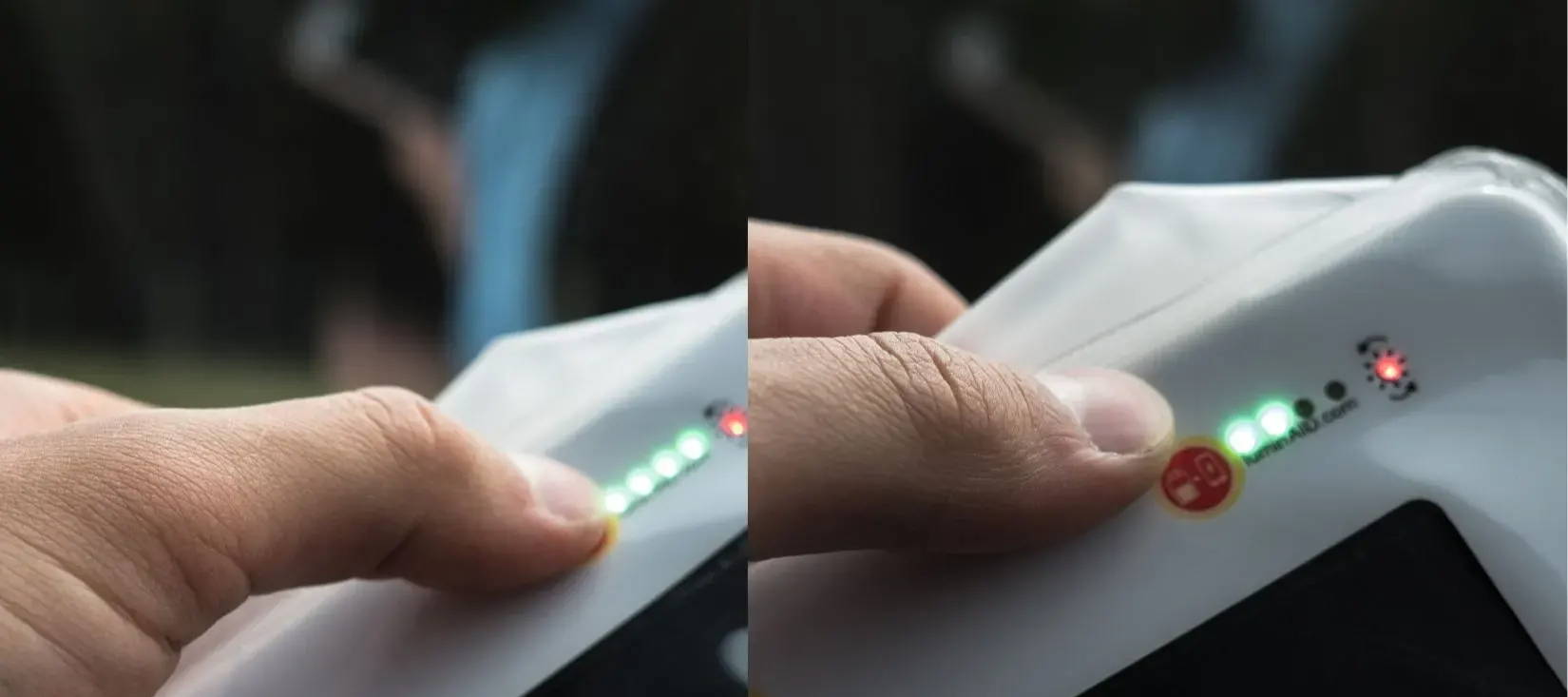 ---
Solar Phone Chargers are compatible with all major cell phones, including iPhone! Because it provides power through a USB output port, you can use your own phone cable. Plus, it will also charge tablets, cameras, and other small electronics that charge by USB.
Step 1: Take the USB cable you normally use to charge your phone, and plug the small end into your phone. Plug the large end into the Solar Phone Charger's USB port.
Note: if you have an Android phone, you may be able to use the micro-USB recharging cable that came with your Solar Phone Charger. For all other phones, including iPhone, you should use the cable that came with your phone.
Step 2: Press the red Battery Button to initiate a charge. You should see your phone start to charge.
For more charging tips and troubleshooting, please visit our Product Support page here: https://info.luminaid.com/charging-phone 
---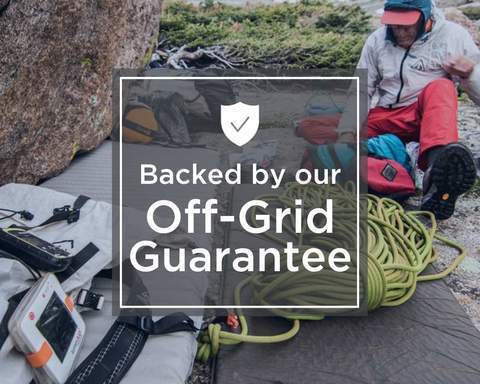 We're here to help! Visit our Product Support center for in-depth troubleshooting videos, or to request a replacement under our Off-Grid Guarantee.
---