How to Charge Your Phone
Using a LuminAID 2-in-1 Phone Charger
---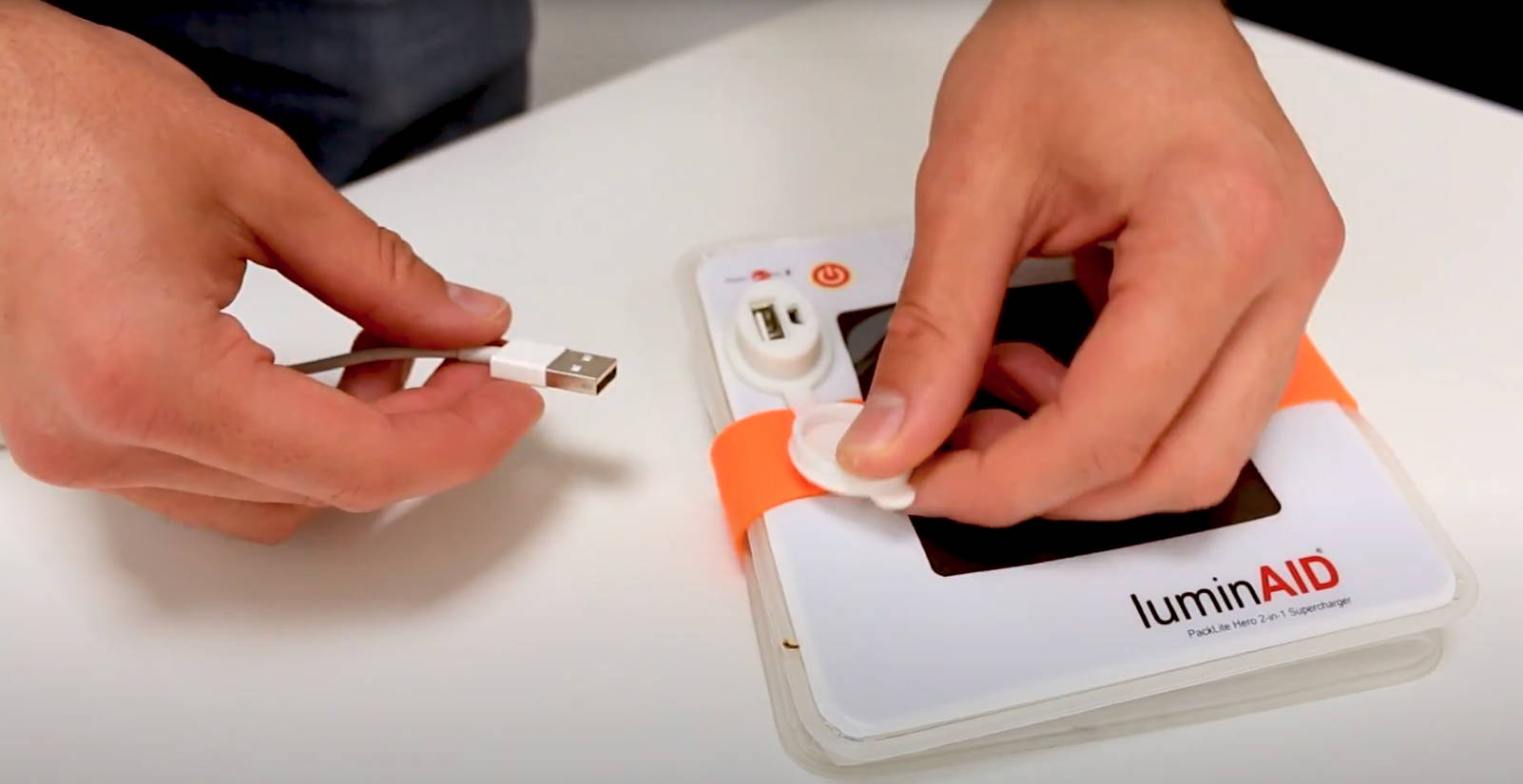 Step 1: Plug the USB end of your phone's charging cable into the USB charging port on the LuminAID Phone Charger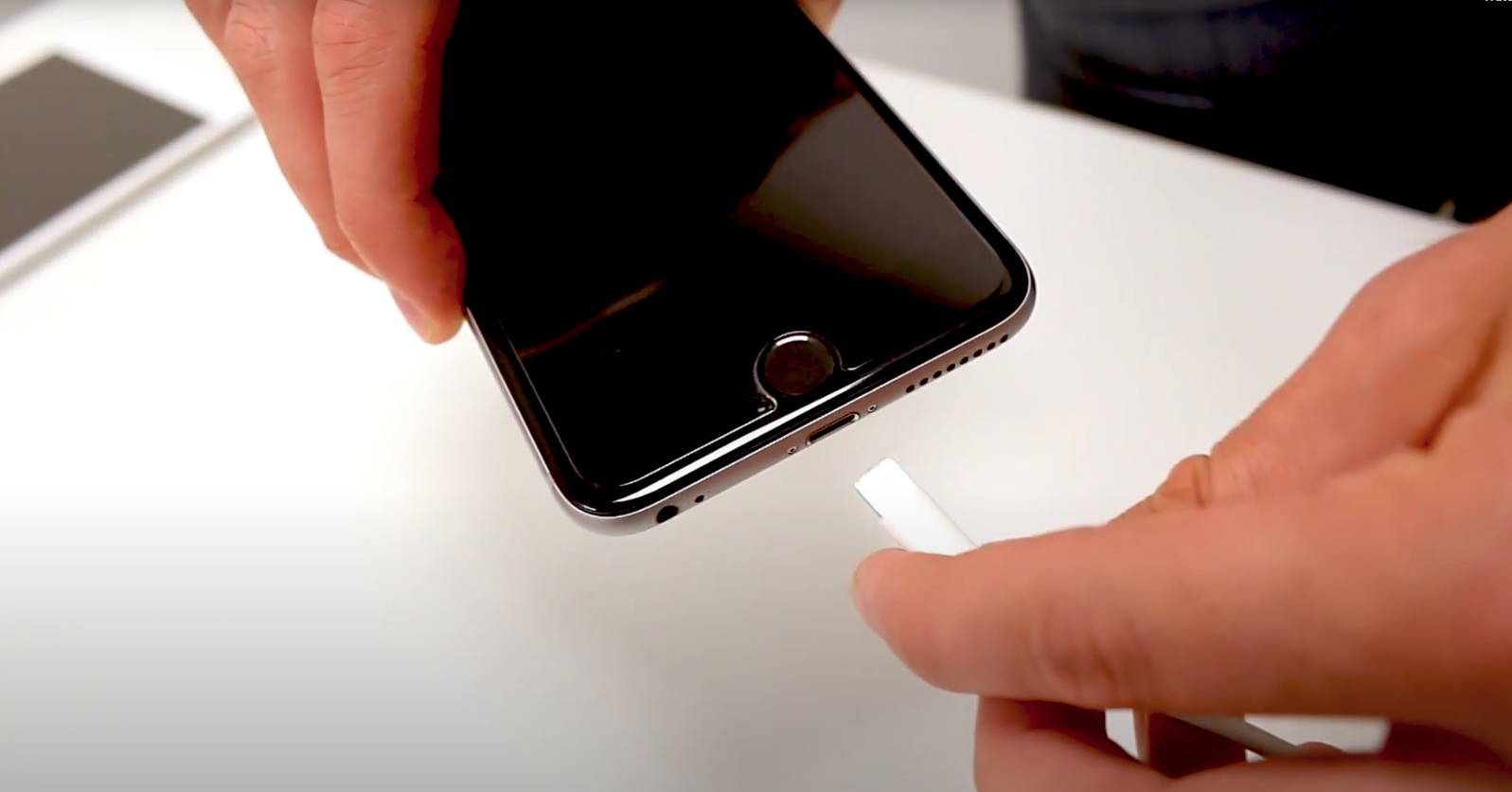 Step 2: Plug the other end of your phone's charging cable into your phone
Step 3: Press the battery button to start the charge
How to Tell if Your LuminAID is a Phone Charger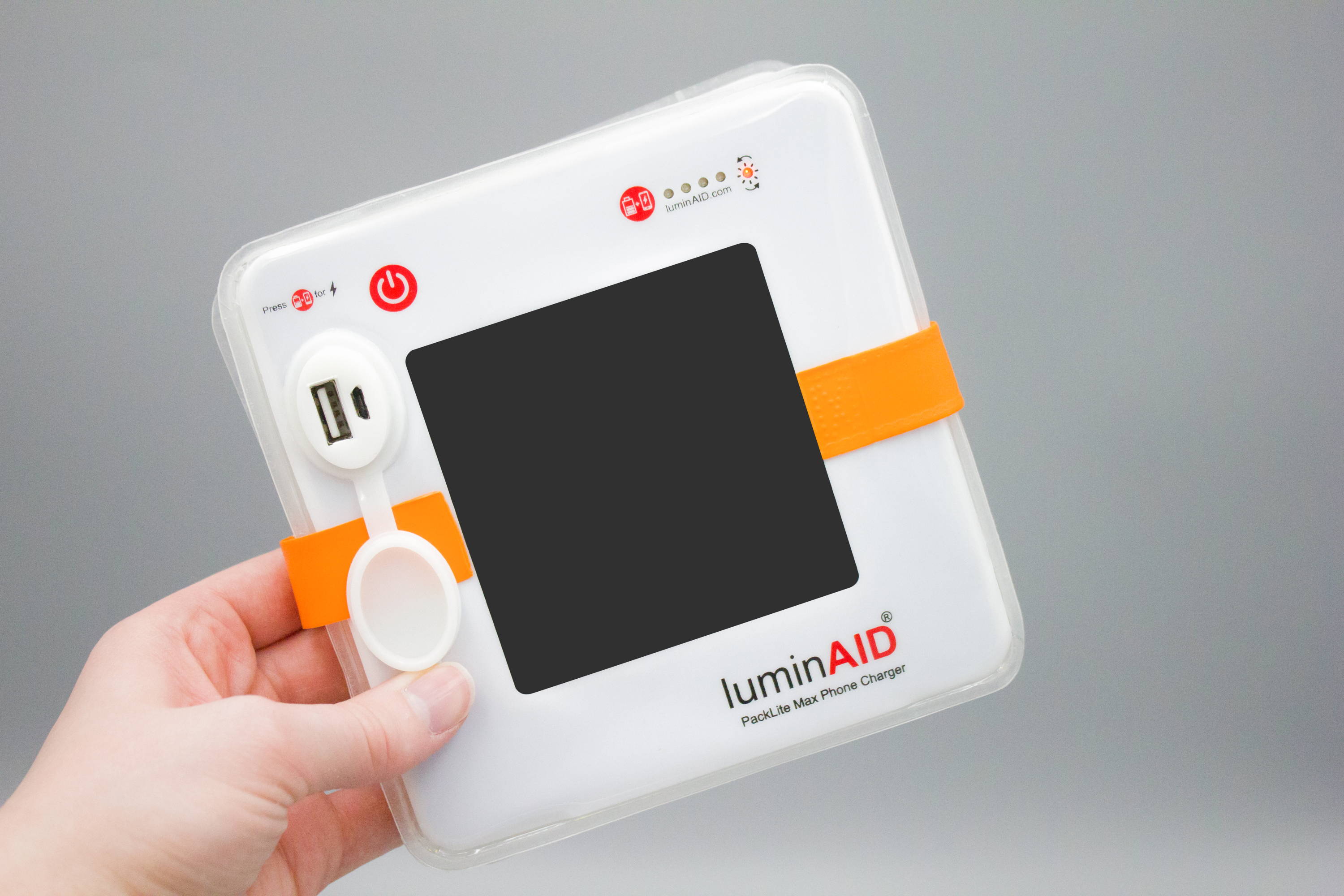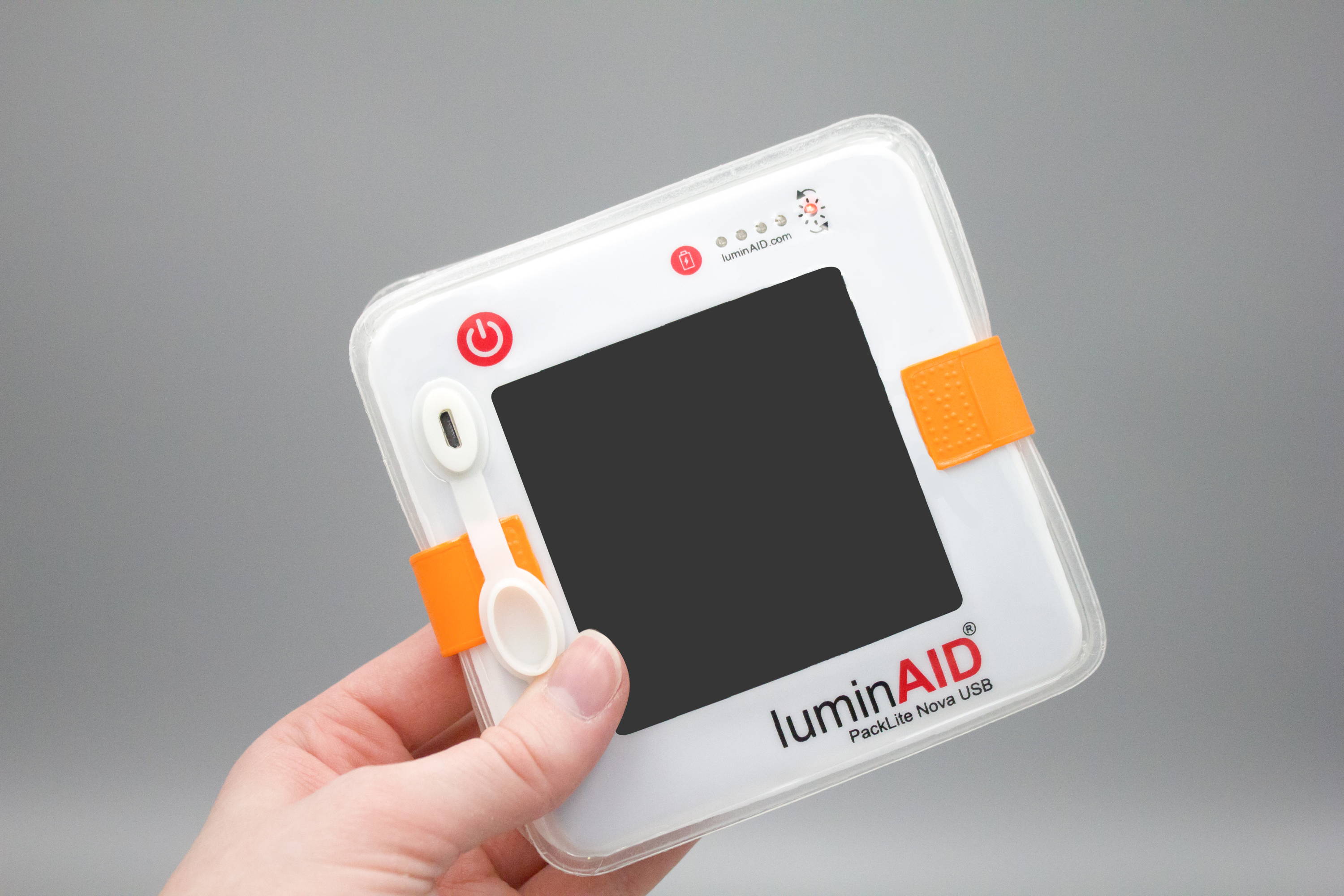 If you're not sure whether your LuminAID can charge phones, check the port. Our 2-in-1 Phone Charger products have 2 ports: a small micro-USB input port for recharging your lantern's internal battery, and a large USB output port for charging phones, cameras, and other electronic devices that have USB charging cables.
If your product does not charge phones, you'll see that it only has 1 small port for the micro-USB recharging cable.
To compare features by product model, please visit our Product Comparison page.
How to Check the Level of the Internal Battery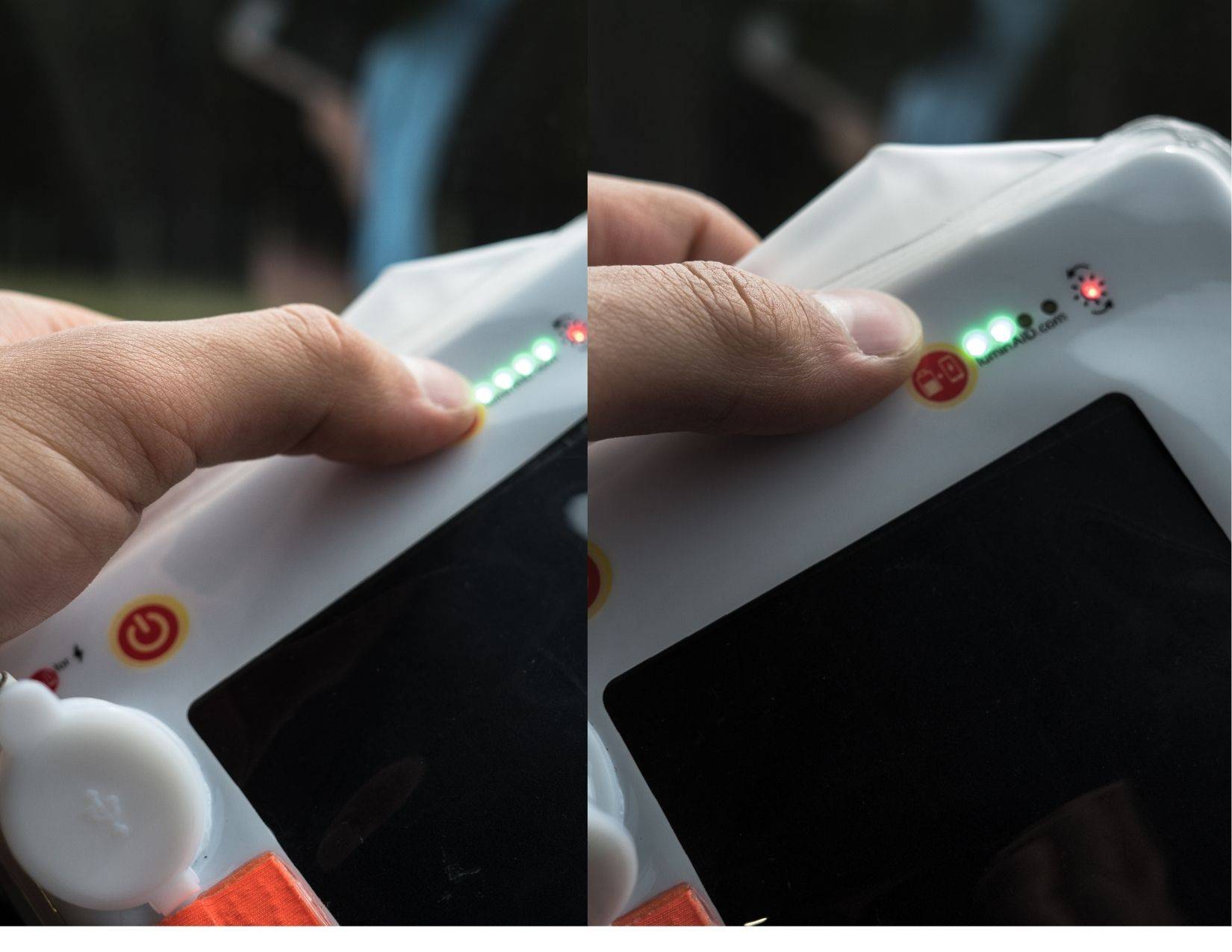 Check the battery charge level of your lantern by pressing the battery indicator button to the right of the power button. The green LEDs will light up and show you how charged your lantern is (0%-100%). The more charged your lantern is, the more charge it will be able to give to your phone.
How to Recharge the Internal Battery
1. Charge it outdoors by solar power. This should take 16-20 hours in direct sun. During the winter, or in overcast weather, solar charging will take longer.
Note: we do not recommend solar charging indoors, as windows will filter light.
2. Charge it indoors by USB input. Use the micro-USB recharging cable that came with your solar phone charger. This should take 2-4 hours.
Understanding Charging Cables
If your phone is not charging, a faulty cable may be the culprit, so try a different cable. Larger phones will not be able to be recharged 100% with all of our lanterns.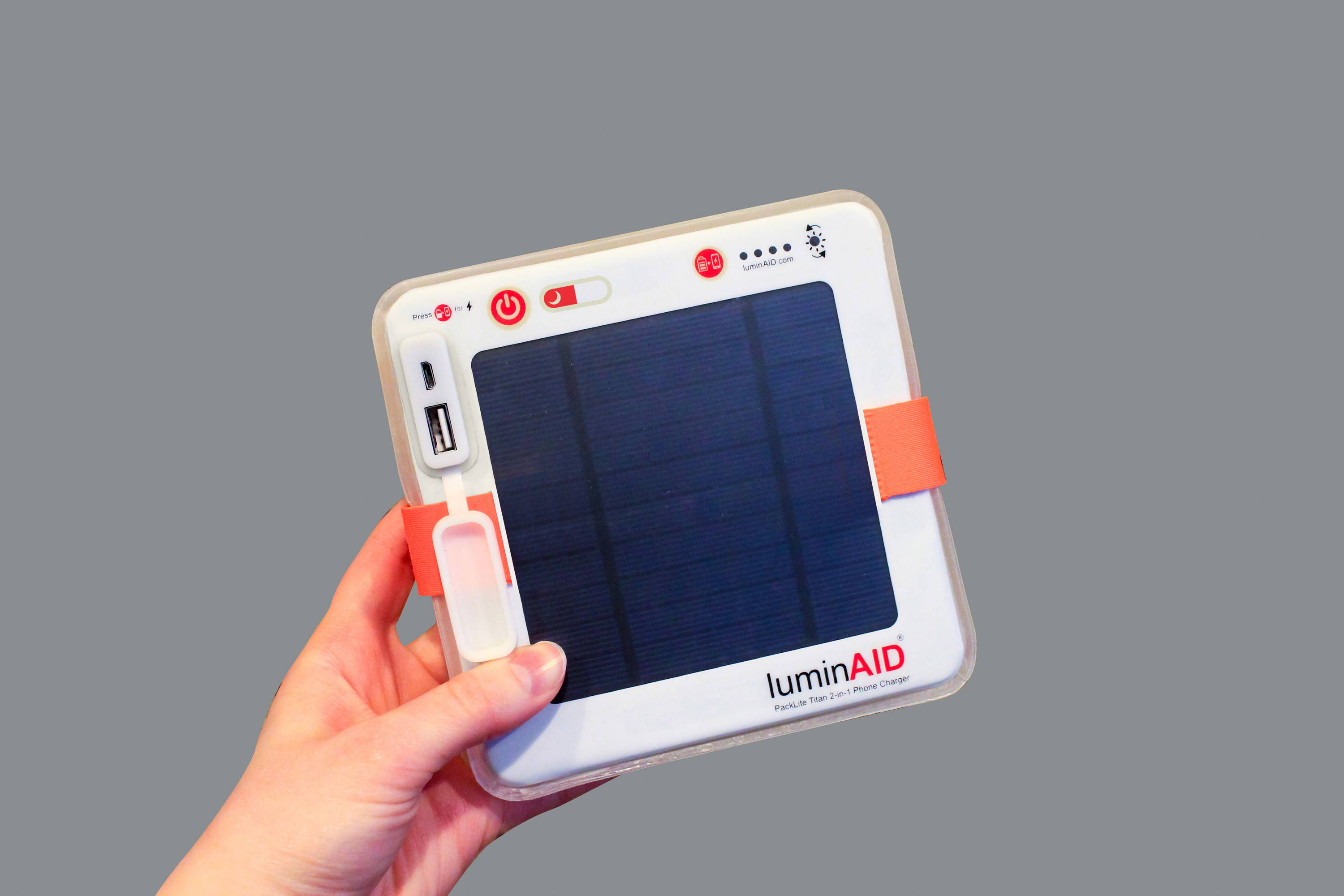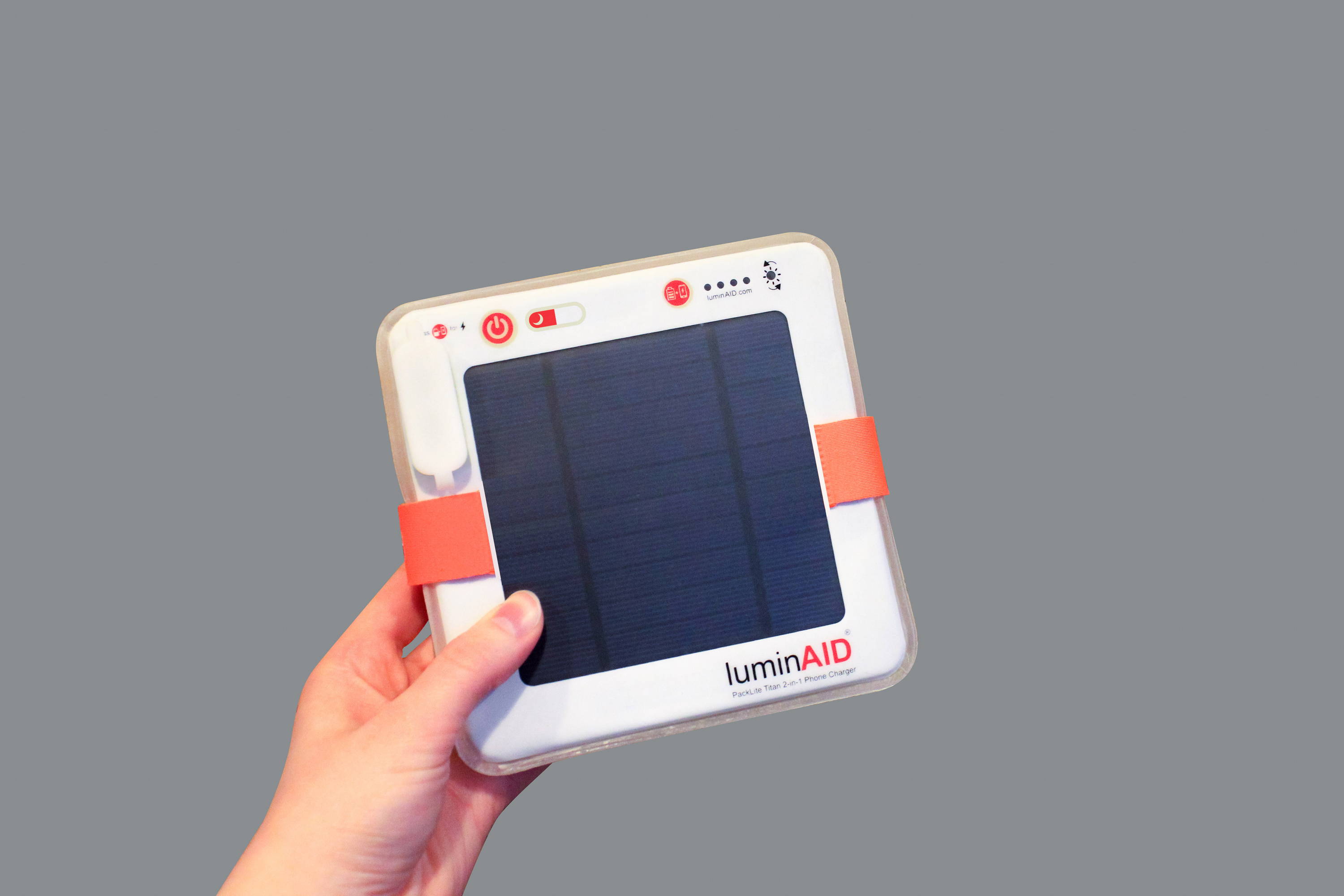 It is very important to make sure the plastic cap that covers the USB port is securely closed before any water activities. Product is not fully waterproof if plastic cap is open.
---
---
Need help with another type of question? Contact our Customer Support team here