We're excited to debut our newest product, the PackLite Titan. The Titan incorporates user feedback we've received over the last 10 years from our users, including an all-new inflation design, making it our most versatile product yet. Discover the story behind our newest innovation as we reflect on LuminAID's 10-year technology evolution and take a closer look at the making of the Titan.


Designed for Disasters. Inspired by Users.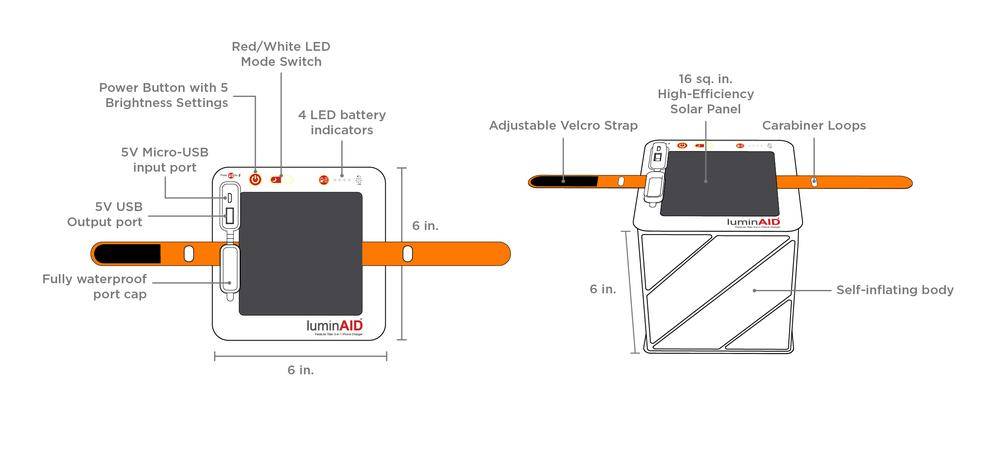 LuminAID's technology is designed for disaster relief and humanitarian aid, so every element of the product serves an essential purpose. Since our lights are designed to withstand exposure to tough environments and are lightweight and waterproof, they quickly became a must-have for camping, hiking, and exploring the great outdoors. Not long after our first crowdfunding campaign in 2011, we started to hear from LuminAID's first customers about all the ways they were using their lights -- camping, hiking, and traveling all over the world! The feedback we've received from users, and from nonprofits, has informed our product development over the last 10 years, and inspired us to continue pushing the boundaries of the portable lighting and power categories.
In 2019, we partnered with REI to launch the first version of the Titan as an exclusive pre-launch. The Titan was a hit, and we were especially excited to see that it was being purchased by a broad range of users -- experts and amateurs alike. Whether a customer was looking for peace of mind during power outages, or a technical 2-in-1 phone charging lantern for off-grid adventures, the Titan has you covered.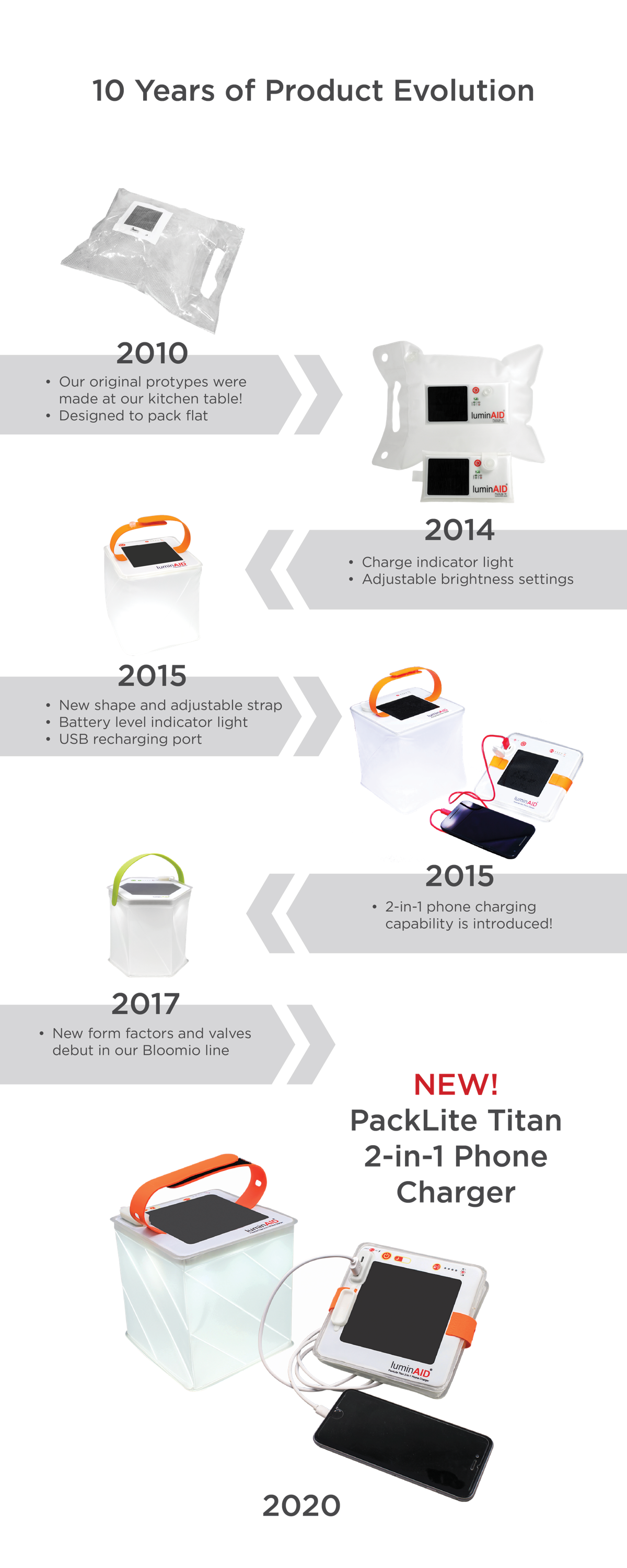 ---
A Bigger Solar Panel for a Big Battery Pack
---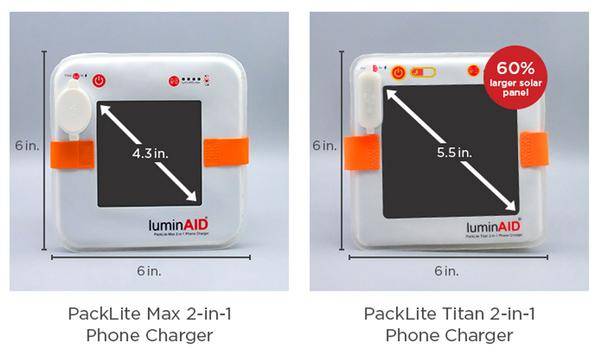 There are more phones than people in the world. And after a disaster, your phone is now one of your most critical survival tools. When we invented the PackLite Max 2-in-1 Phone Charger (2000mAh internal battery), we were solving for a humanitarian need, and pushing the outdoor industry forward with a new category: inflatable 2-in-1 phone charger lanterns.
Over the past few years, phone batteries have gotten bigger and bigger. One of our key goals for the PackLite Titan was to offer users a battery pack that could recharge most phones 2-3 times on the go. The 4000mAh battery inside the Titan does just that, but we didn't stop there. We completely redesigned the port and top interface of the lantern to make room for a 60% larger solar panel. With more surface area to soak up the sun, the Titan charges faster so you don't have to sacrifice convenience for the extra power storage.
---
Red Light Helps Your Eyes at Night
---
We've all been there: you misplaced your flashlight (or your trusty LuminAID lantern), and the power's out. You can't see anything. You stumble around in the dark until your eyes adjust. Once your eyes have adjusted to the dark, you use your night vision to find your emergency kit. You turn on your lantern, and suddenly: you're blinded by the bright white light! But not with the PackLite Titan. With the new Red Light Mode on the PackLite Titan, you can preserve your night vision and gently illuminate your surroundings.
Red light has been a top feature request from tactical and technical users, but anyon's eyes can benefit from some extra comfort at night. We've been waiting for the right opportunity to introduce a dual white-and-red lighting product, and the Titan gave us the chance to do it in a thoughtful way that provides more control to the user. Many other lighting products offer a single red light mode as an add-on to a white light. The Titan gives you full control over the Red Light Mode, with 5 levels of brightness that you can adjust the same way you adjust the bright white light.
Whether you're stargazing in the desert, or just trying to avoid waking your partner when you get out of bed, the Red Light Mode makes it easy to add a little light without that deer-in-the-headlights sensation.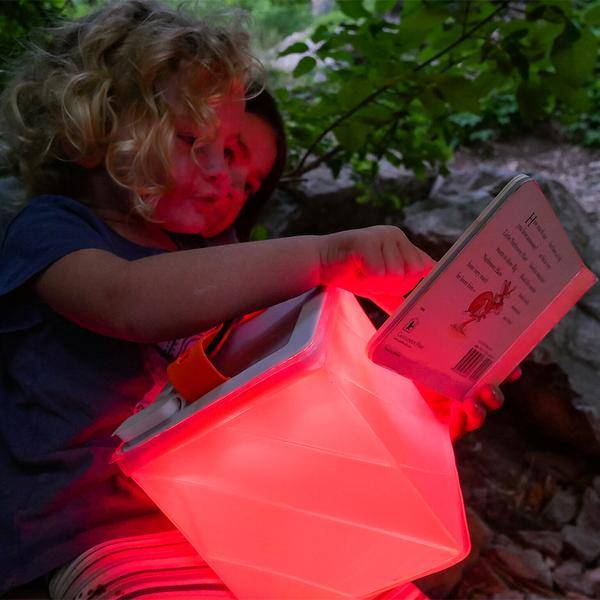 ---
Plot Twist! The Titan Practically Inflates Itself
---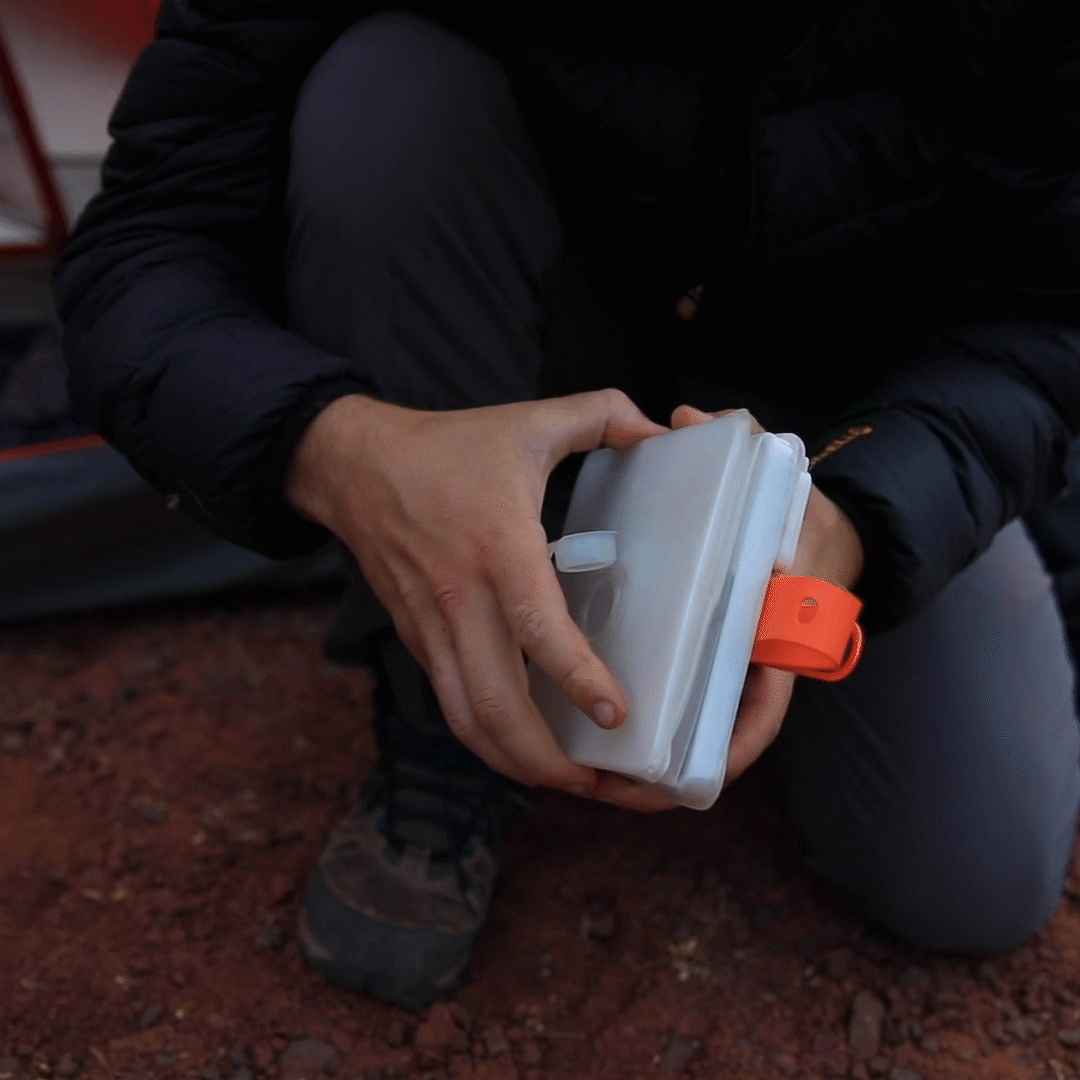 The Titan features a new twist-to-inflate design that makes it quick to inflate with your hands, and easy to share with others, because you don't need to blow it up with your mouth. With it's ultra-bright LED's, the Titan can light a campsite in Utah, an emergency medical tent in Peru, or a classroom in Uganda, making it a valuable community resource. With this in mind, we wanted to make it easy to use and keep clean while sharing amongst a group. With the new twist-to-inflate design, it opens and closes by hand, and it's simple enough that anyone can do it.

You're going to love how fast and easy it is to open your Titan. We calibrated the tension in the body of the Titan to easily spring open after a little twist is applied, but stay closed when you've packed it flat for storage. Whether you need to pull over on a dark highway, or need to light up an impromptu pillow fort, the Titan has you covered.
---
We designed the PackLite Titan for all adventures -- by night or by day. We are so excited to be able to share it with you and we can't wait to see what types of adventures (both big and small!) you take it on.

Want to learn more about our journey over the last 10 years? Explore our commemorative book: 10 Years of Shining Brightly.
---
---
---