This campaign has ended. Thanks to your support, we were able to send solar lanterns and phone chargers to our partners in Lebanon!
To support LuminAID's future solar lantern projects, sponsor light through our Give Light, Get Light Program.
For Nonprofits & Community Groups: If you work with a nonprofit or community group that could use our lights, let's get in touch! LuminAID offers a subsidized rate for charitable projects. You do not need to be a 501(c)3 to qualify. You can learn more and apply for a subsidy at nonprofit.luminaid.com
On August 4th, around 2,750 tons of ammonium nitrate exploded when a warehouse caught fire in the port city of Beirut, the capital of Lebanon. The explosion created a seismic event of magnitude 3.3 that injured more than 5,000 people. The blast also left an estimated 300,000 people homeless.

Before the blast, Lebanon was already grappling with a worsening pandemic; hosting an estimated 1.5 million Syrian refugees; and experiencing an economic crisis that was creating food scarcity and widespread electricity shortages across the country. At least 70% of Syrian refugee families in Lebanon live below the poverty line in crowded housing without running water or electricity. After the explosion, the Lebanese government declared a two-week state of emergency as political unrest took hold of the country, and the UN warned of an emerging humanitarian crisis.

We've heard from our partner organizations, both local and international NGOs, that a lack of lighting and electricity has made a challenging situation worse. Our partner SCM Medical Missions serves refugees in Jordan, and has a warehouse nearby in Madaba. After the blast, they reached out to Jordan Hashemite Charities (JHC) in Lebanon to offer the items in their warehouse, and have been coordinating further donations to the Lebanese Red Cross. LuminAID lanterns and phone chargers are on their way to Lebanon as part of larger aid shipments containing food, clothing, and medical supplies. Organizations that will be distributing this much-needed aid on the ground are a part of the Beirut Relief Coalition and include Beit-el-Baraka, Arcenciel.org, and the Lebanese Red Cross. The Beirut Relief Coalition will focus on both immediate relief and creating shelter for those displaced.

We are continuing to work with partner organizations that are on the ground in Beirut, serving those affected by the explosion. With Lebanon having the largest number of refugees per capita, many people affected by the blast were already forced to flee their homes because of violence or prosecution. As we hear more from our partners, we will continue to post updates on this page. LuminAID's partners will continue to provide necessary supplies to people displaced and in need because of the explosion in Beirut.
Here are some of the ways you can be involved in supporting our response:
Sponsor Lights for Lebanon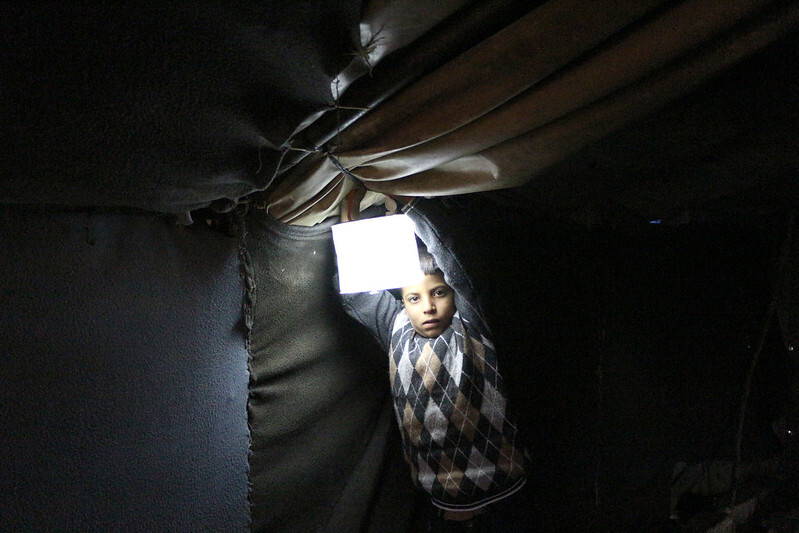 Help us Light up Lebanon by sponsoring light through our Give Light, Get Light program.

Every $10 donation covers the cost of one light that will be sent to one of our charitable partners who are responding in Lebanon. Through the support of customers like you, LuminAID has sent lights to projects in more than 100 countries.
---
Nonprofit Subsidy Program for Nonprofits and Community Groups

If you work for a nonprofit that is collecting and distributing relief aid supplies or are organizing your own response, you can apply for LuminAID's Nonprofit Subsidy Program. Through this program, we offer discounted rates for charitable use. You can apply here.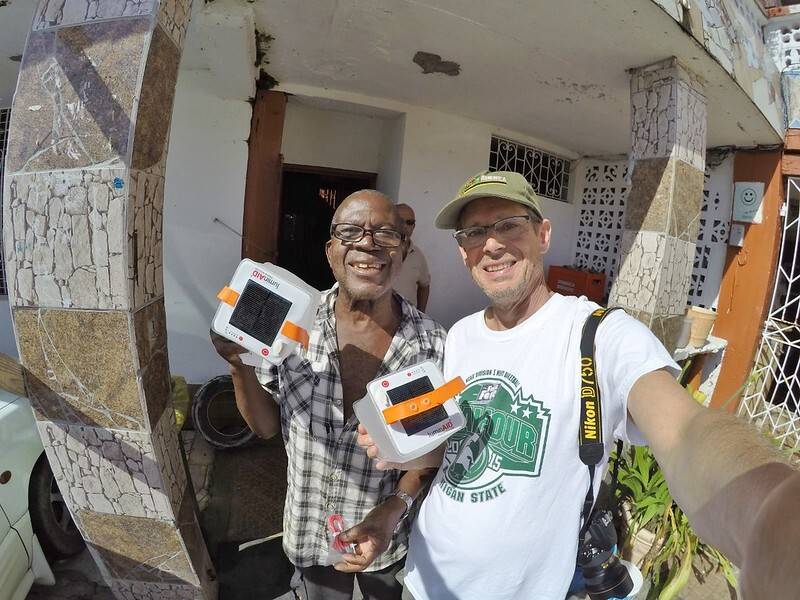 ---
Large Quantity Contributions for Businesses and Corporate Social Responsibility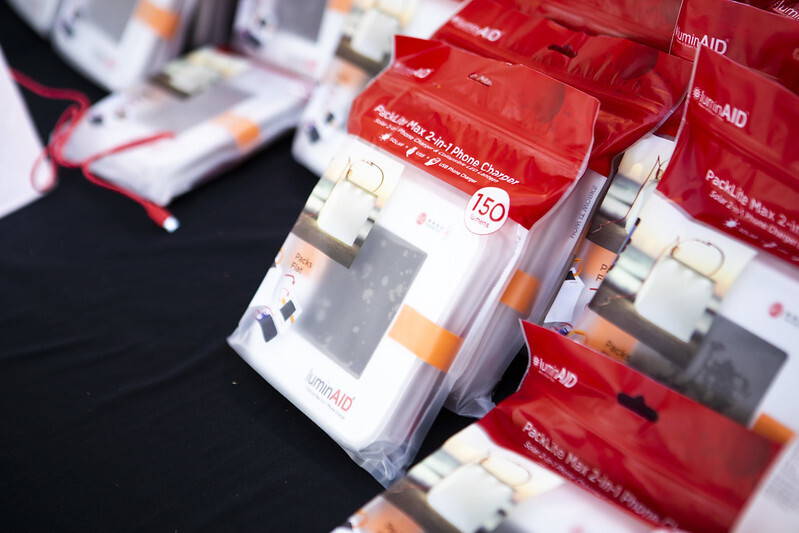 If you or your company are interested in making a large quantity contribution, please email us at nonprofits@luminaid.com. We have corporate rates for our Give Light sponsorships or may be able to offer you a humanitarian-use discount on a purchase of lights that you would send to a charity or community group supporting refugee relief following the Beruit explosion.
Please be aware that LuminAID is not a 501(c)3 nonprofit, so if you would like to make a tax-deductible donation, we encourage you to donate directly to a nonprofit including SCM Medical Missions and the Beirut Relief Coalition (via Jobs for Lebanon, a 501c3 Charitable organization based in the U.S.)
---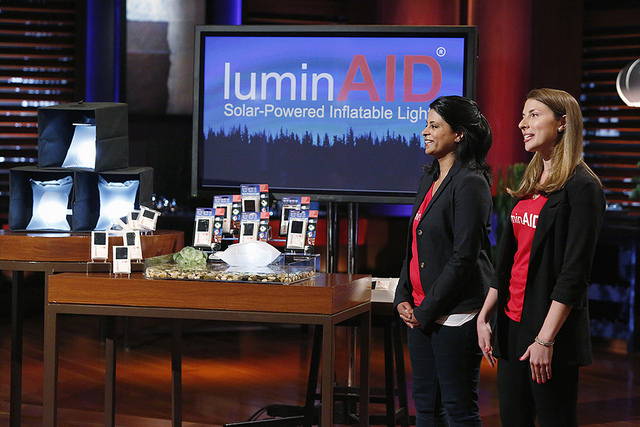 Architecture students Andrea Sreshta and Anna Stork invented LuminAID's solar lighting technology after the 2010 earthquake in Haiti. They were inspired to design a simple, rechargeable light that could be cost-effectively distributed after disasters. Durable, waterproof, and tested for extreme conditions, LuminAID lanterns are designed for camping, backpacking, kayaking, emergency prep, backyards, pools, and anywhere light is useful. Through the "Give Light, Get Light Program" and our network of nonprofit partners, LuminAID lights have been used in over 100 countries.   LEARN MORE