The Atlantic hurricane season lasts through the end of November. Hurricanes can be devastating, with high winds, heavy rain, potential flooding inland and on the coast, and storm surges. If you live in an area affected by hurricanes, it's important to have a plan in place should one strike. Even if you don't live near a coast, be sure to look at FEMA's hazard info maps and familiarize yourself with your area's risks, as hurricanes can cause effects seen hundreds of miles inland. Here are the most important ways you can prepare for hurricanes:
1. Know your evacuation route
Hurricanes often come with several days of warning as the storms form over the ocean and then move toward land. Get to know your evacuation zone and the best route out, so if the call for evacuation is made, you'll know what to do. Choose a place inland to go should you need to evacuate, whether it's with relatives, friends, or even a hotel. If it looks like a hurricane is heading your way, make sure to keep up with local news, so you'll know when you need to evacuate.
Planning for evacuation is important, but sometimes it is not an option. Therefore, you should also familiarize yourself with shelter-in-place options in your area. These could be local FEMA safe rooms or other storm shelters. If it's not possible for you to evacuate or get to a designated storm shelter, it's best to stay in an interior room away from any windows.
Once you have a plan, write it down and make sure everybody in your household has a copy that they can follow. Remember to include all necessary contact information for emergency management offices, law enforcement, public safety/fire rescue, local hospitals, utilities, American Red Cross, and your property insurance agent.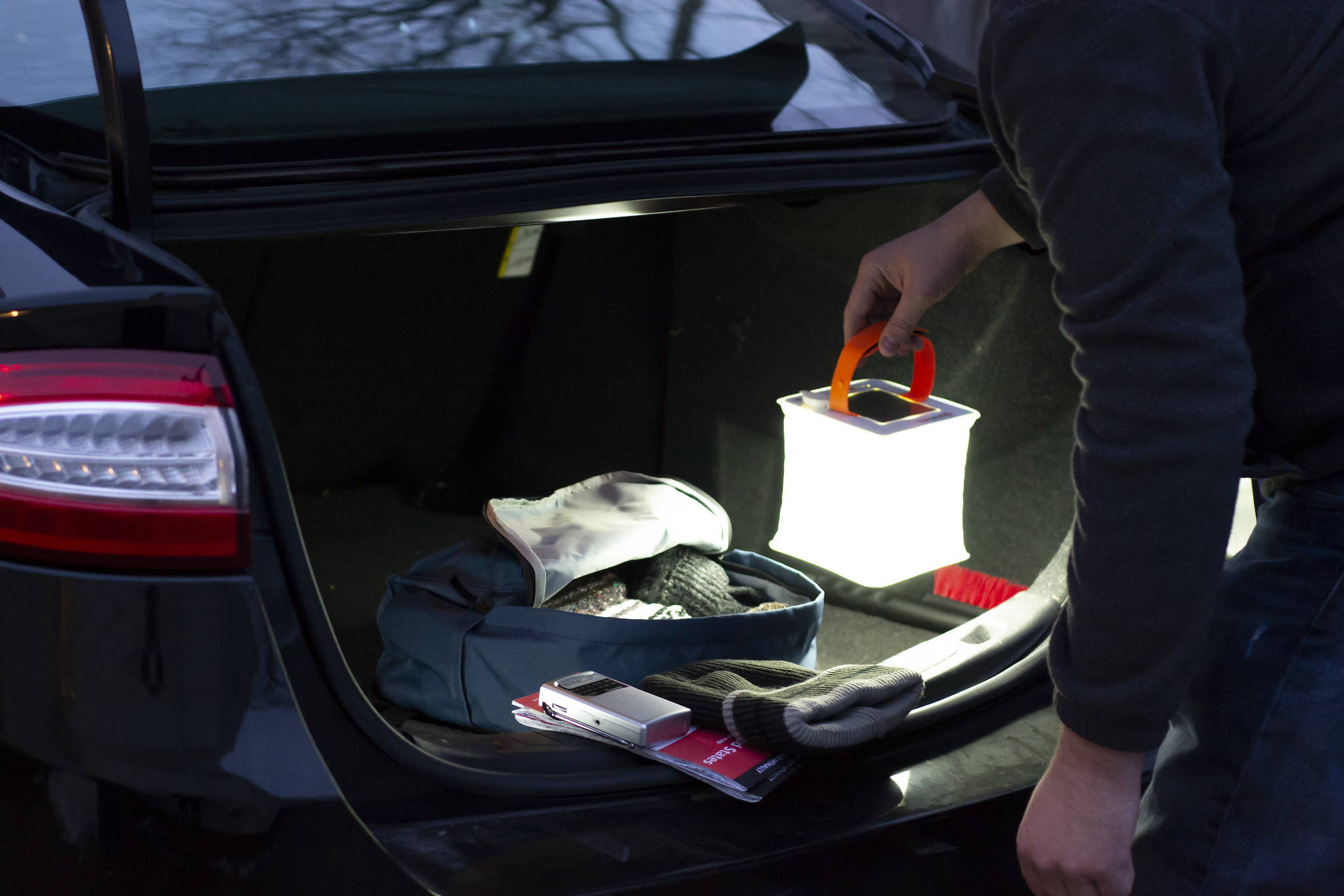 2. Gather non-perishable supplies and check on them regularly
It's impossible to know what infrastructure will be down after a hurricane. Power is often the first to be knocked out, leaving many without access to light or important information. Make sure you're always prepared with enough non-perishable food, water, medication, and backup light and power to last at least 3 days. And don't forget food for your pets!
Your emergency kit should include:
Food and water to last at least 3 days

First aid kit

Any prescription medications you might need

Light source (solar lantern, flashlight, candles and matches that you can keep dry)
Backup power (solar phone charger, batteries)

Hand crank radio tuned to weather information

Moist towelettes and garbage bags for personal sanitation

Local road maps

Whistle to signal for help

Cash

Tool kit (wrench, pliers, etc.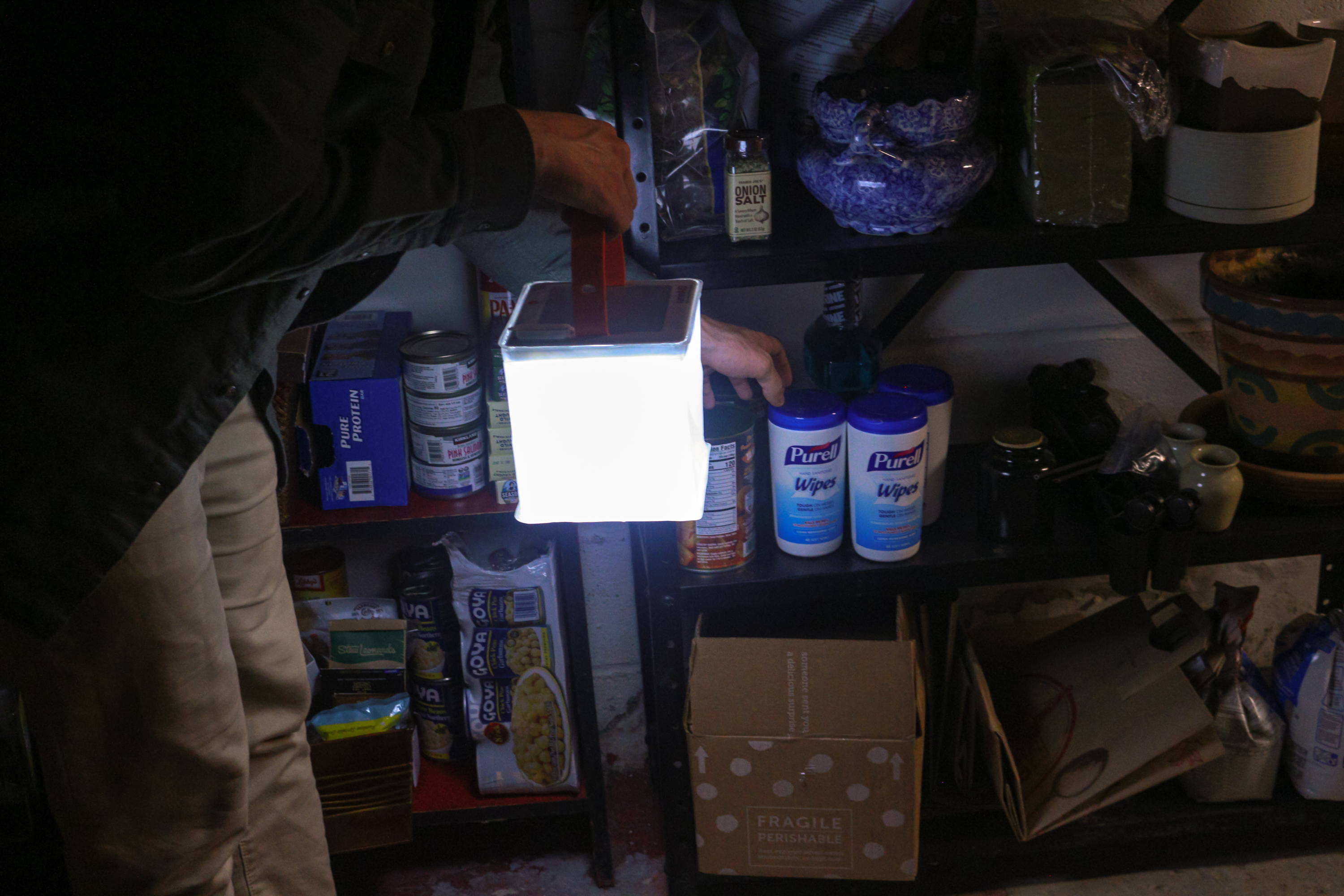 Make sure you are checking on these supplies every three months at the least. Replace food and batteries that are expired, and ensure your backup light and power sources are fully charged and working properly.
Power outages are a common occurrence during hurricanes, and it is important to keep a safe, reliable light source on hand. You may be tempted to include candles in your hurricane kit, but they're best left behind - candles can easily cause fires, making them a dangerous light source. Plus, they only last so long. Flashlights are safe but require you to keep track of batteries as well, which can be quite easy to misplace. In addition, non-rechargeable batteries can only be used once, and rechargeable batteries are expensive and require an external charger.
LuminAID lights are both safe and rechargeable, using solar power to provide light. They can be left out to charge in the sun during the day and used at night. Some LuminAID lights can also double up as a phone charger, providing a reliable battery source at any time. Having a solar-powered battery source for your phone is crucial to continue communication. All LuminAID lights feature a flashing signal mode, which comes in handy in case of emergency. When a hurricane strikes, LuminAID is your go-to for reliable illumination and energy.
3. Make sure you're covered
Check your home and car insurance policies and ensure they include flood protection. Back up your electronics regularly and make sure your important documents are password-protected. Keep print copies of important documents in your hurricane kit.
Prepare your home for a hurricane:
Clean out gutters

Check the plumbing to prevent backups and

Install storm shutters on your windows

Move your car to a sheltered location

Cut weak branches or trees
When the storm has passed, it's still important to be aware of potential safety risks during cleanup. Be sure to listen to authorities for more information and special instructions. When cleaning up your home, wear protective clothing and work with someone else. Don't touch electrical equipment if it is wet or if you are standing in water. Be sure to turn off the electricity at the main breaker or fuse box to prevent electric shock. Flood water sometimes has dangerous debris in it. Avoid wading in it. Underground electrical lines or downed power lines in flood water can also present an electrical danger. Use text messages or social media to communicate with others as phone systems might be down after the storm. And finally, document any property damage with detailed descriptions and photographs. Contact your insurance agent for recovery help.
For more information about preparing for hurricane season, check out ready.gov/hurricanes.
---
Top Products for Emergency Prep.
---