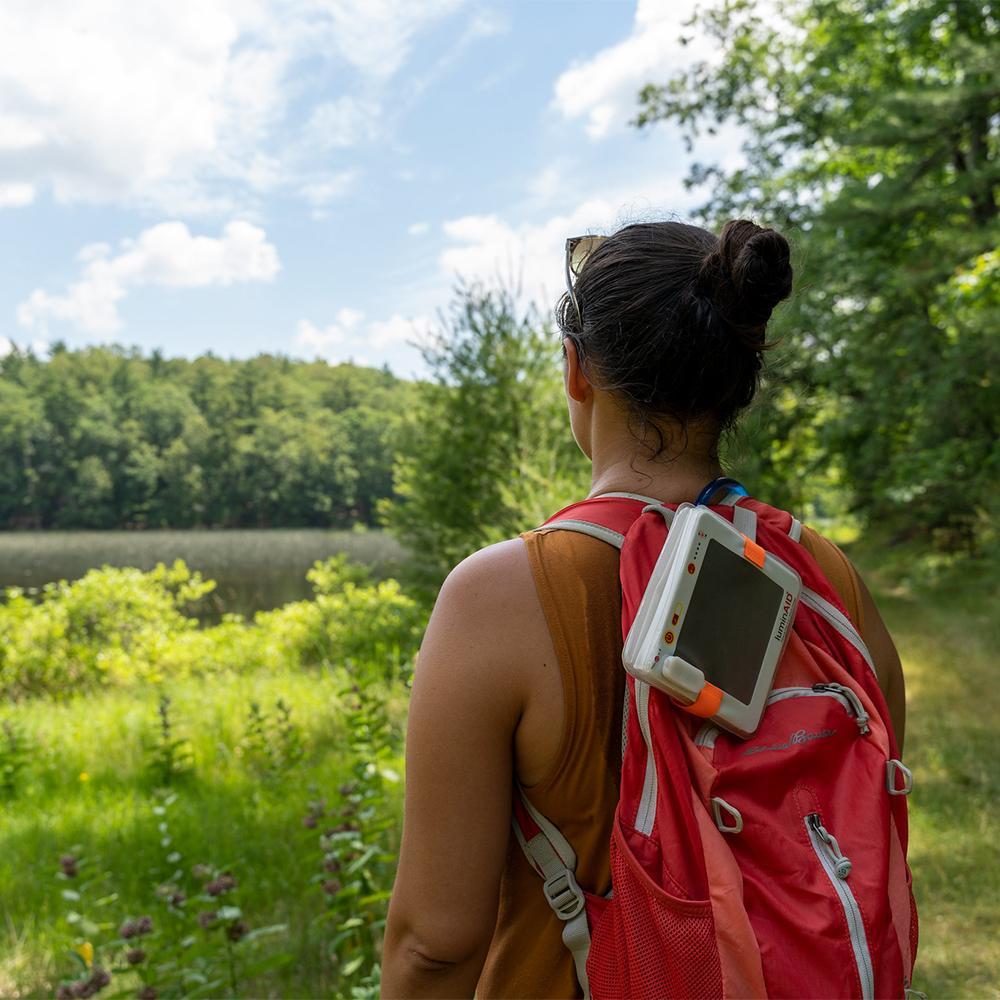 PackLite Titan 2-in-1 Power Lantern
The Titan 2-in-1 Power Lantern is our newest and most powerful product. Featuring all-new design innovations, including Red Light Mode for night vision and a Twist-to-Inflate design. Take it camping, or add one to your emergency kit -- just in case.
With a maximum brightness of 300 Lumens, the Titan can light your campsite. With 100 hours of runtime, you can depend on it for extended power outages or off-grid expeditions.
With an extra-large 4000mAh battery, the Titan can charge most phones 2-3 times or even power your tablet. Compatible With: iPhone & Android Charging Port: USB-A (compatible with USB-C through an adapter)
Color: White and Red Phone Charging? Yes 4000mAh battery Runtime: 100 Hours Brightness: 300 Lumens Weight: 12.5oz Storage Life: 2+ Years For more detailed specs, visit our Compare Products page.
FREE U.S. Shipping over $99!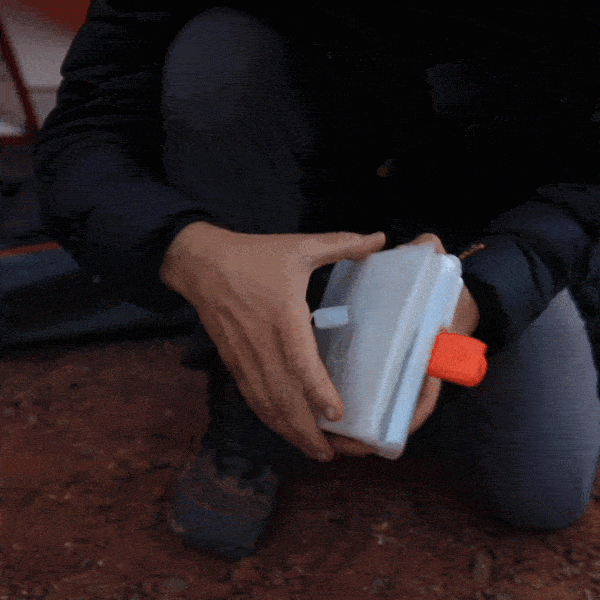 NEW!
Twist-to-Inflate
The Titan features an all-new twist-to-inflate design -- easily open and close it by hand!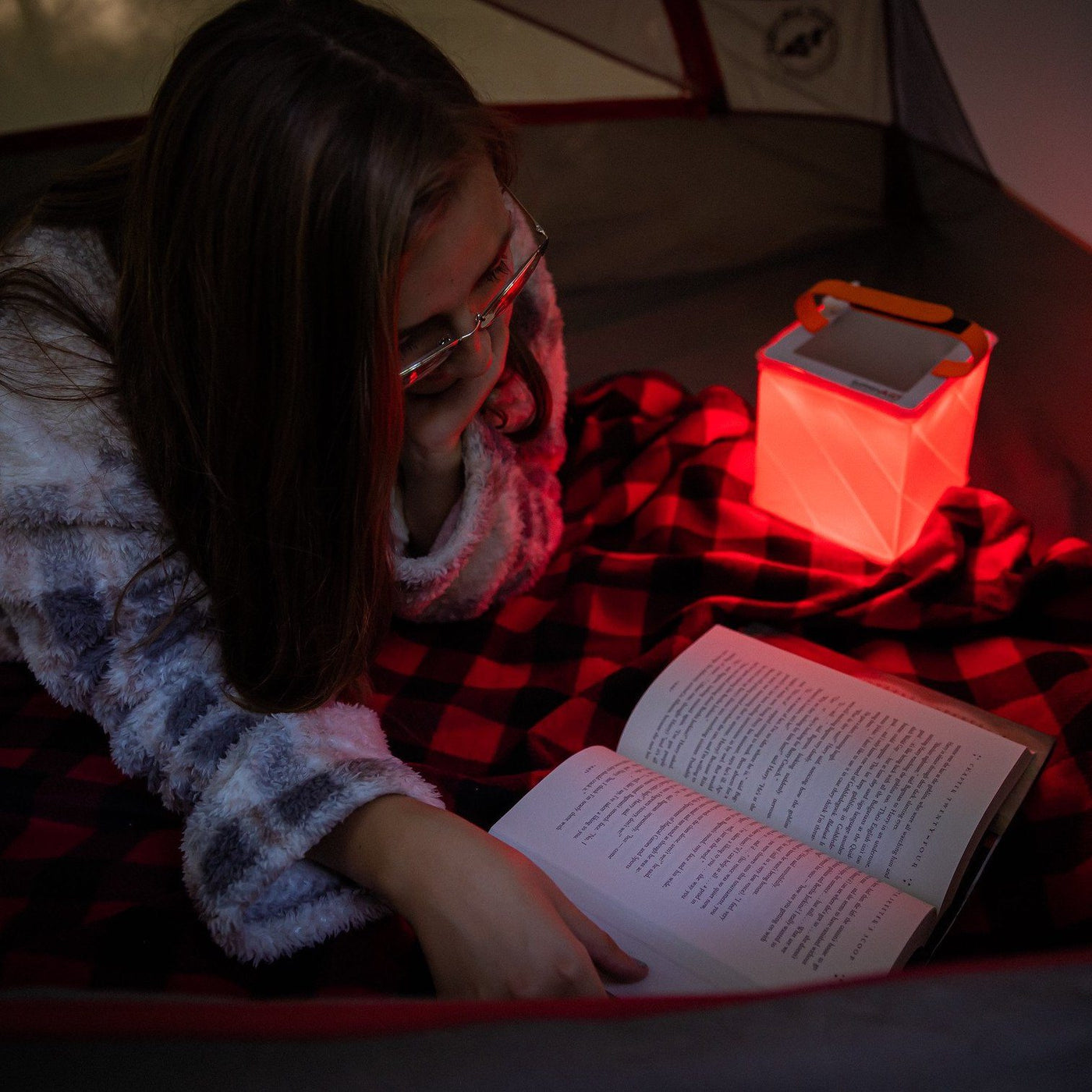 NEW!
Red Light Mode
The Titan is our first product to feature an integrated Red Light Mode for night vision. Red light is gentle on your eyes and great for night vision or reading after dark.
Read the Design Story
Learn more about how we developed the Titan. Based on 10 years of user feedback and technological innovation.
Compare Specs
See how the Titan's next-level features stack up against the rest of the LuminAID product line.
Customer Reviews
Linda H.

United States
09/04/2023
My favorite light.
I bought my light when you first came out with them. I started camping off of my motorcycle in 2014 and size and weight were perfect. I can stick it in a tent window on the afternoon sun side and never have to worry about having light. One of the best purchases for my pile of camping equipment.
Hi Linda, That's awesome! We appreciate your continued journey with us!
Bill

United States
09/01/2023
Would not be without this lantern
Camping at this moment. I would like not be without this lantern. Fully functional, ultra light weight and totally waterproof. The best addition to our camp gear ever.
Gary F.

United States
08/18/2023
Lumin Aid Is The Best
I have many models of Lumin Aid. Every time a new model comes out, I purchase it. I use them for many things: emergencies, car camping, tent camping, backpacking, outdoor activities, anytime I need a light source or external charging of an item, etc.
Bruce B.

United States
07/17/2023
You never know living in Florida when you might need a little help.
Daughter lives on west coast in Tampa. And worries about keeping phones charged and getting around during power outages. Both of the problems solved with one product. Also grandson says the red light is cool. I thought so also Bruce.
Amberley L.

United States
06/27/2023
Titan Pack lite 2-1 lantern
My overall experience with Luminaid has been great! The products are so efficient and very reliable in a a power outage. I love the fact that they're capable of not only being used to shine light but, also charge devices as well. I also love the new & improved twist to inflate design. Customer service was very helpful when the old design proved obsolete & helped me retain a brand new lantern that had the improved design. I would just recommend selling the charging cables separately since they can get misplaced from time to time. The red light feature is a great addition for campers that I wish I could utilize more. Fantastic product overall & I love the humanitarian work this company does overseas for impoverished nations. Keep up the awesome work, Luminaid. We love everything about the company. Highly recommend trying their products. They most definitely come in handy especially, during trying times like natural disasters. Much appreciated!
Hi Amberly, thanks for sharing your awesome experience! We appreciate that and we appreciate you spreading the word about the gift of light!