Responding to the Crisis in Ukraine
You can get involved by sponsoring light through our Give Light, Get Light program. These sponsored lanterns and phone chargers will be distributed by our charitable partners in response to natural disasters like this one.
---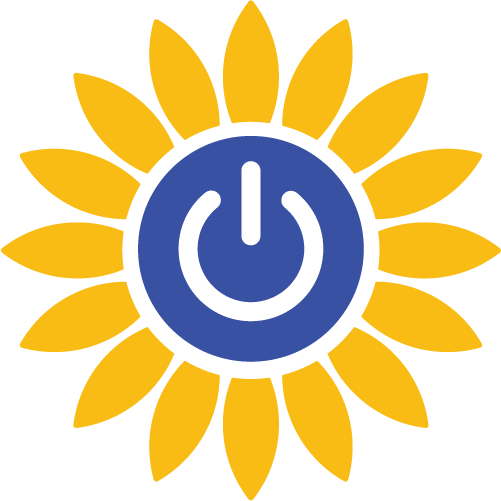 March 25, 2021:
Statement from Andrea Sreshta, LuminAID Co-Founder
As you might know, LuminAID was invented shortly after the 2010 Haiti Earthquake, to provide a safe source of light to families displaced by natural disasters. My co-founder Anna and I were inspired to create a lightweight, waterproof solar lantern that could pack flat and be shipped in bulk for humanitarian aid.
In the last month, more than 3 million people have fled from Ukraine into neighboring countries. The impact of this crisis could be likened to that of a natural disaster. But unlike an earthquake, this crisis is man-made. We've been inspired to see the international community respond to assist Ukrainian refugees, I and wanted to share an update on what LuminAID is doing, and how you can help.
What is LuminAID Doing?
Our nonprofit partners are on the ground in Europe providing refugee aid, humanitarian supplies, and medical care. Solar light and portable power have both been identified as important needs for refugees fleeing the crisis, as well as for relief aid work.
I've been working with our logistics team and NGO partners to coordinate shipments of solar lanterns and phone chargers into Europe. The supply chain and logistics considerations for this crisis are complex, and continuing to evolve. We already have shipments underway to NGO partners, with more being planned.
We're also working on translations of our instruction manuals in Polish and Ukrainian. Shout-out to our customer service lead Joanna who is putting her Polish language skills to use!
How Can You Help?
You can help us respond by sponsoring light for refugee relief. A sponsorship of $20 will provide a safe, rechargeable Power Lantern for families to charge their phones and connect to loved ones or critical services.
We'll continue to share updates on this page as we receive updates from our NGO partners who are responding in Ukraine, and you can follow along on our social media channels as well.

Thank you,
Andrea Sreshta
LuminAID Co-Founder
March 6, 2022:
More than 1.45 million people have fled Ukraine since their country was invaded 10 days ago. Like many of you, the LuminAID team is following the news with heavy hearts.
We are actively in touch with our nonprofit partners, many of whom are on the ground in Europe providing refugee aid, humanitarian supplies, or medical care. As we have updates available about donated shipments of LuminAID lights, we'll share these on our blog and social media channels.
Through our Give Light, Get Light Program and nonprofit subsidies, we support nonprofits and community groups who provide aid to those in need. You can help us respond by sponsoring light for refugee relief, or sharing this page with your network: LuminAID.com/Ukraine
If you know of a nonprofit or community group that may be responding in Eastern Europe, we offer discounted rates and in-kind donations for disaster relief and recovery. Interested organizations can apply here: nonprofit.luminaid.com
---
About LuminAID's Give Light, Get Light Program