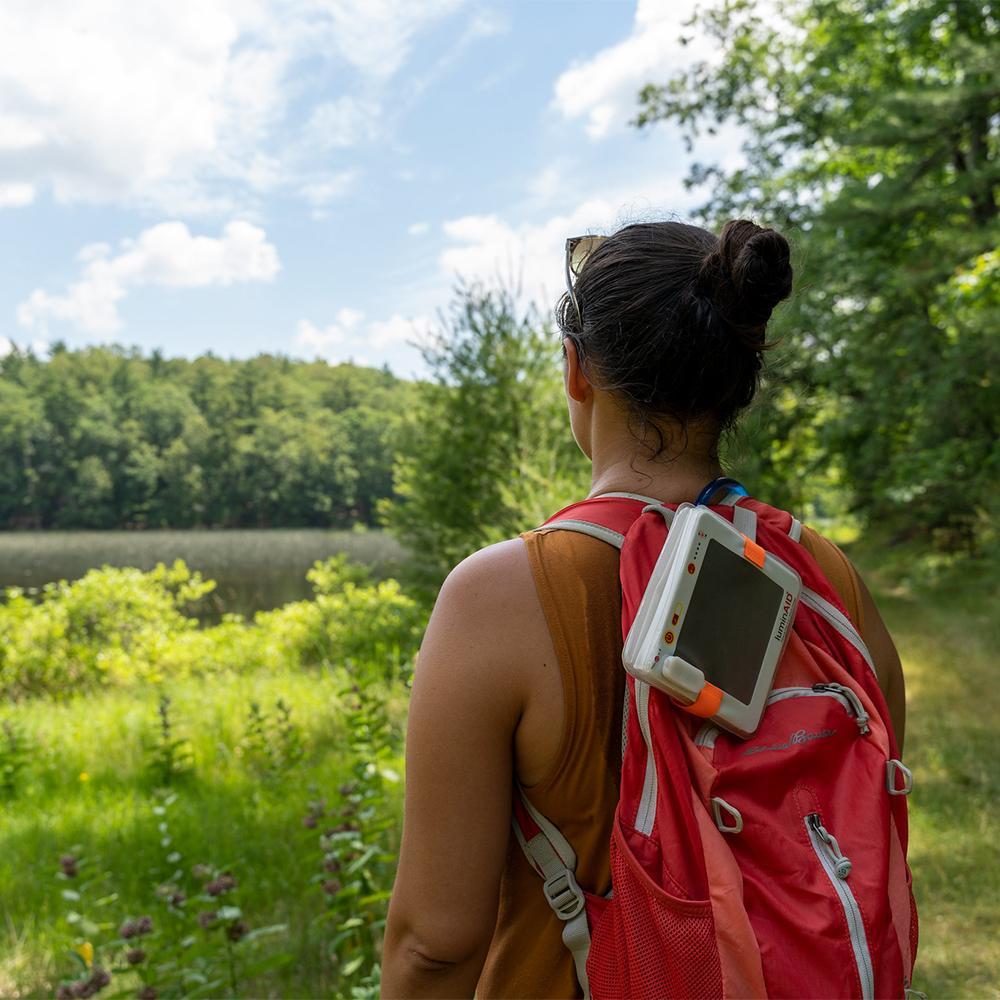 PackLite Titan 2-in-1 Power Lantern
The Titan 2-in-1 Power Lantern is our newest and most powerful product. Featuring all-new design innovations, including Red Light Mode for night vision and a Twist-to-Inflate design. Take it camping, or add one to your emergency kit -- just in case.
With a maximum brightness of 300 Lumens, the Titan can light your campsite. With 100 hours of runtime, you can depend on it for extended power outages or off-grid expeditions.
With an extra-large 4000mAh battery, the Titan can charge most phones 2-3 times or even power your tablet. Compatible With: iPhone & Android Charging Port: USB-A (compatible with USB-C through an adapter)
Color: White and Red Phone Charging? Yes 4000mAh battery Runtime: 100 Hours Brightness: 300 Lumens Weight: 12.5oz Storage Life: 2+ Years For more detailed specs, visit our Compare Products page.
FREE U.S. Shipping over $99!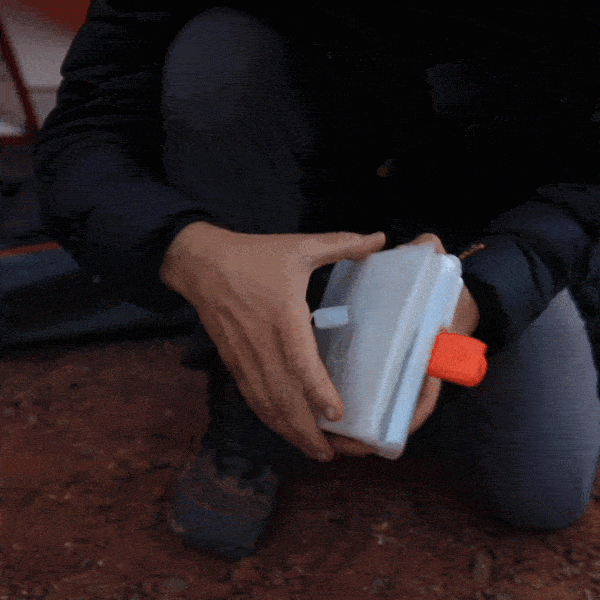 NEW!
Twist-to-Inflate
The Titan features an all-new twist-to-inflate design -- easily open and close it by hand!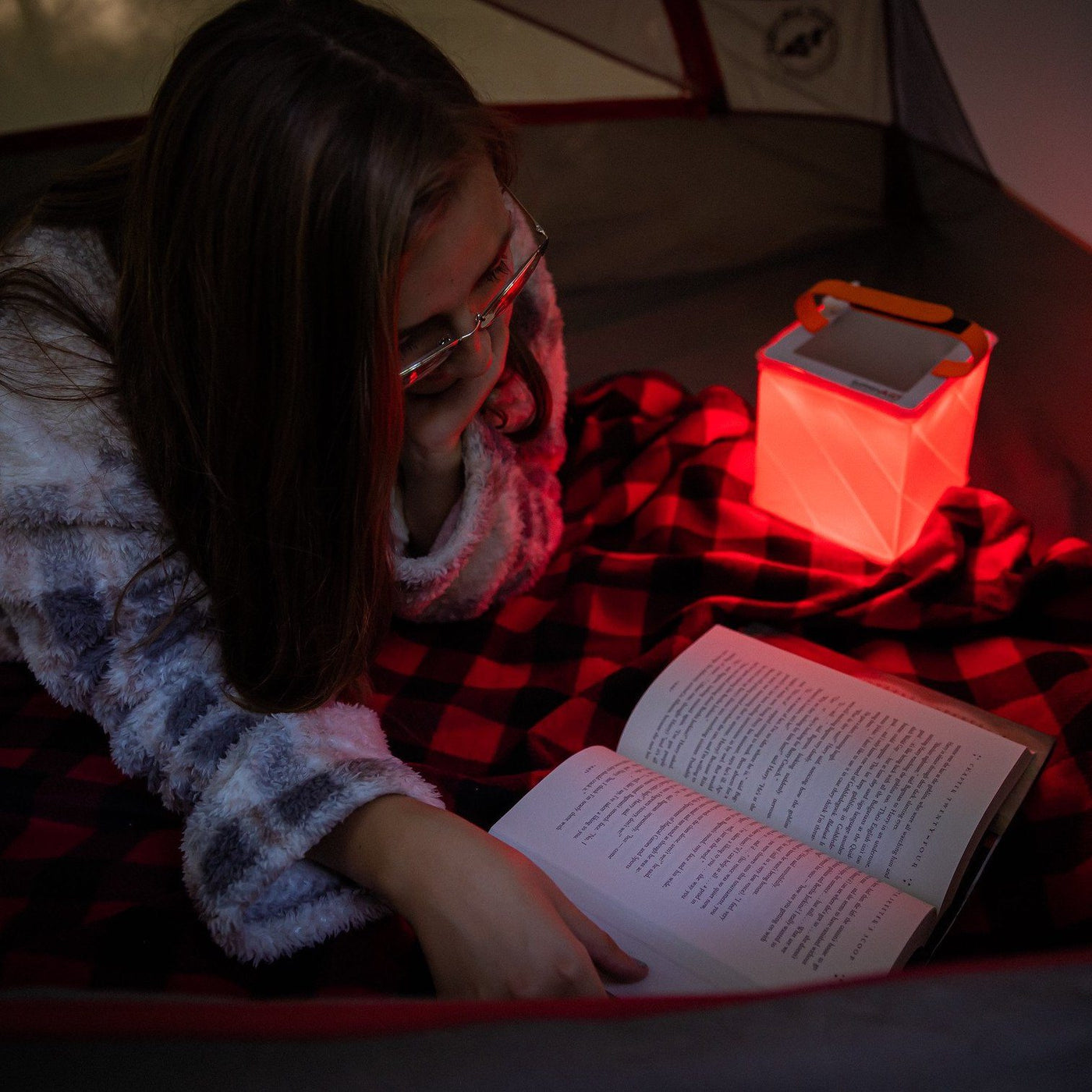 NEW!
Red Light Mode
The Titan is our first product to feature an integrated Red Light Mode for night vision. Red light is gentle on your eyes and great for night vision or reading after dark.
Read the Design Story
Learn more about how we developed the Titan. Based on 10 years of user feedback and technological innovation.
Compare Specs
See how the Titan's next-level features stack up against the rest of the LuminAID product line.
Customer Reviews
Thomas

United States
12/05/2023
This is the most perfect light imaginable for emergencies, power outages, as well as for camping and outdoor use. Lightweight, great design. Solar charging option and phone charger are perfect additions
Marie

United States
12/04/2023
These are excellent lanterns.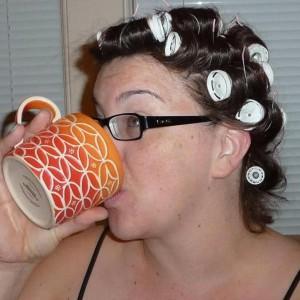 A
Allison

United States
12/02/2023
Wish you sold the USB-C adapters. Easier to send as gifts then!! But, love it.
Donna

United States
11/30/2023
The kids will be so excited to use when camping
Jessica

United States