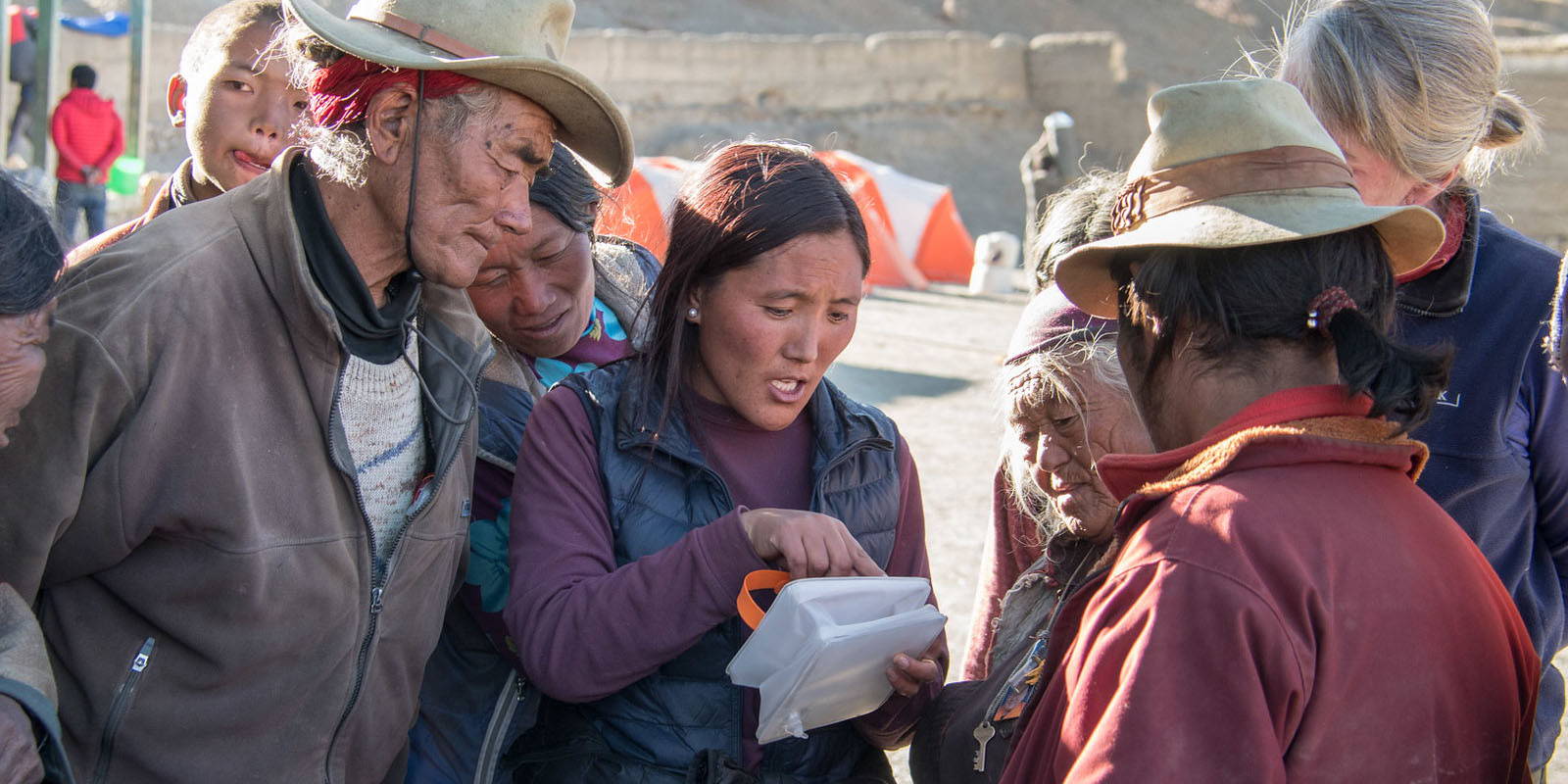 This year marks the 10-year anniversary of LuminAID, and as we have reflected on the last 10 years, the Nepal Earthquake in 2015 stands out. Today marks the 5-year anniversary of this devastating earthquake, which left thousands homeless and impacted close to one third of the country's population.
The response from the LuminAID community five years ago was incredible -- in a matter of weeks, it became our largest "Give Light, Get Light" initiative at the time, a key milestone for us as LuminAID was growing. Thanks to the support of the Give Light, Get Light program, we were able to send over 5,000 solar lanterns to nonprofit organizations and community groups who mobilized to respond and then rebuild. Here are some of their stories:
---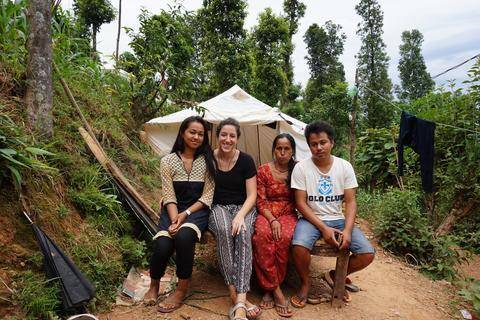 In remote or mountainous areas, energy access had already been unreliable, and the earthquake left thousands without power for months or even years. Peace Corps Volunteer Hannah Marqusee was living with a host family in Sindhupalchok, a rural mountainous district outside of Kathmandu. When the earthquake struck, Hannah was in Kathmandu, where tremors were terrifying. She called her 16-year-old host sister, and was shocked to learn of the devastation: "News had not yet arrived from the rural areas, so I was shocked when she told me, 'We escaped with just our lives. The house is gone. The livestock are gone. We're standing in the fields. There is nothing left.' It wasn't until two months later that I was able to return to her village with a group of Peace Corps Volunteers to visit and deliver some money and supplies we had gathered. While life in the Kathmandu valley had basically returned to normal, the closer we drove to the hills of Sindhupalchok, the greater the destruction." Hannah distributed solar lanterns along with other supplies, and reported that two months after the earthquake, her host sister was able to return to school, and was optimistic about her future.
Safe Spaces for Women and Children

After a disaster, women and children are particularly vulnerable, and we were proud to work with the United Nations Population Fund (UNFPA), who used our lights as part of the "Female Friendly Spaces" they set up after the earthquake, and to light up medical tents for maternity care and delivery. Kristine Blokhus, Deputy Representative of UNFPA Nepal described how maternity care after the earthquake benefitted from a safe light source: ""In hospitals which were very damaged, [temporary hospitals] take the shape of a tent, and have no electricity. The lamps have hence been used to light up over 80 maternity units for women just before or after delivering their babies."
Learn more about how safe light can break down barriers for women and girls here.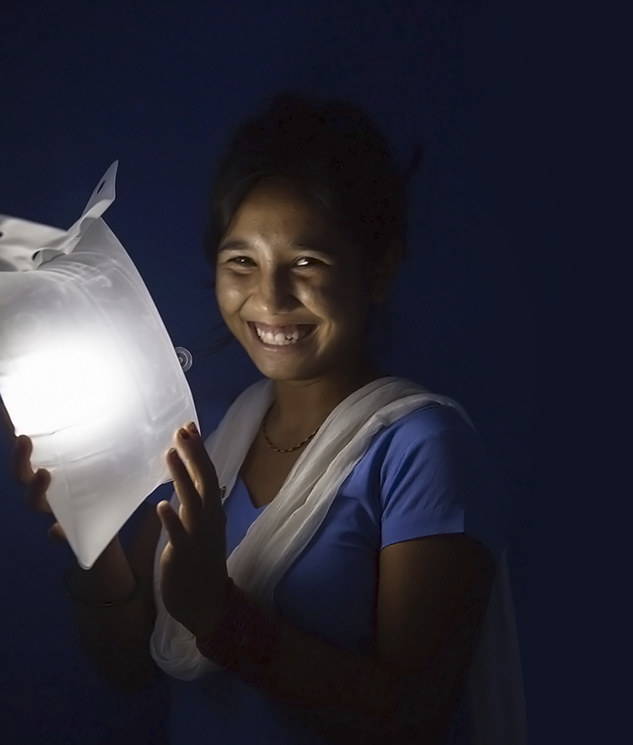 ---
Lighting Up Remote Medical Care

After the earthquake, medical professions in Nepal and around the world sprang into action to help. We worked with grassroots community organizations like Hoosiers Helping Nepal, a group of healthcare professionals who travelled to Kathmandu from India, and organizations already on the ground who coordinated medical care in remote areas. Dr. Jeffrey Kottler, who responded with the organization Empower Nepali Girls, explained why light was so helpful to medical workers, "We were conducting a medical clinic in a remote part of the Everest region that had yet to receive any assistance from the government or any relief agency.
Almost all the houses had been leveled. People were living in make-shift tents and finding shelter anyway they could. Hundreds of people were lined up for medical care and it was getting late. The light was fading and we could barely see what we were doing inside the schoolroom that we had commandeered for our examining rooms. We strung the LuminAIDs across the room to provide better visibility. Each patient who came to see us after that left with their own LuminAIDs. As we left the hillside we could see them glowing in the tents of those we had left behind."
---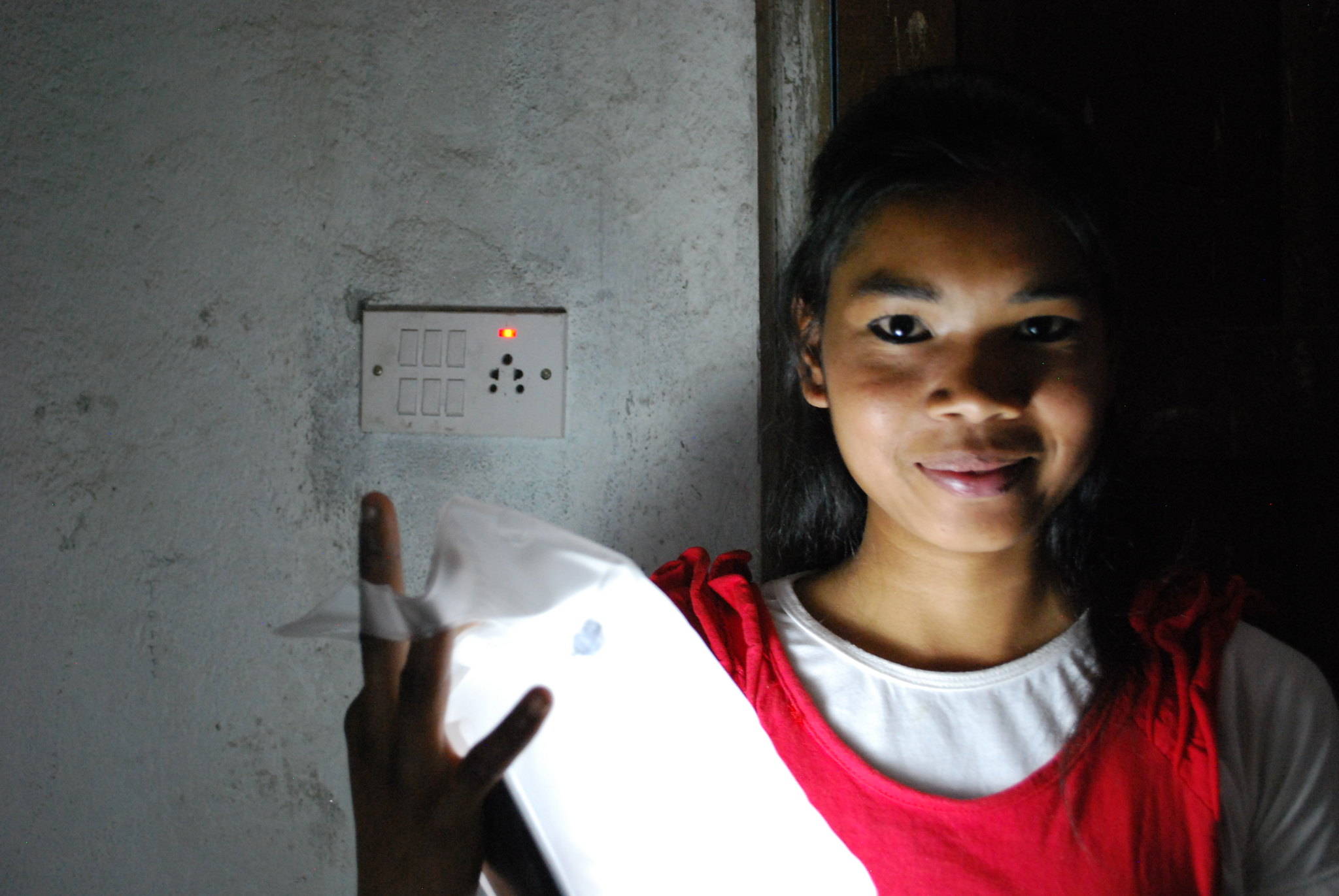 Energy Access for Education

The Nepali Children's Education Project is one of our earliest Give Light, Get Light partners. We worked with them in 2013 to provide safe light for students to read after dark. Even before the earthquake, rolling blackouts were common, and made it hard for students to do their schoolwork after dark. Sara Alsayyed, NCEP's Fund Development & Special Events Coordinator described access to electricity: "Due to rolling blackouts, it is common for people in Kathmandu to endure 16 hours a day without electricity. It became quite evident upon my arrival how one's day is structured around the availability of light, and how we had to plan a lot of our work around what we called 'the power hours'. For our scholars, a lack of electricity, and therefore a lack of a reliable light in the evenings, means that school work can only be accomplished by dim candlelight." When the earthquake struck, NCEP's scholars and teachers were without power, and LuminAID lights enabled them to have light after dark.
---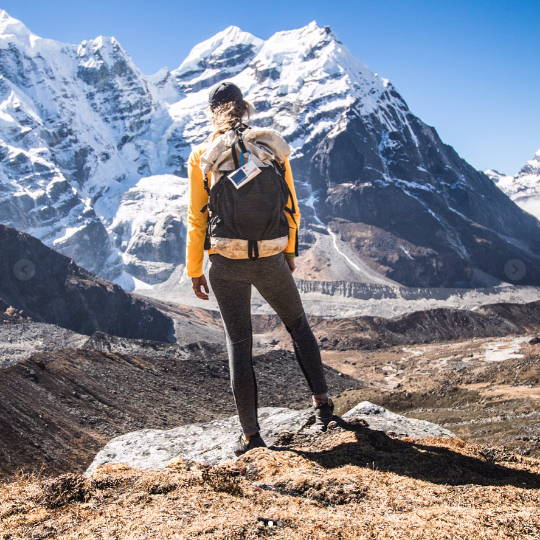 Sunny Stroeer is a LuminAID Ambassador and a climber and adventurer. In 2016, on a trek in Nepal, she gave a LuminAID lantern as a gift to her Sherpa friend, Mingma. She realized the impact that these lights could have, as many who lived in the remote Hinku valley have little or no access to electricity. When she returned in 2017 to climb Mera Peak, she brought along a box of solar lanterns to distribute to those who could use them. Sunny says: "It was a joy to witness the impact that the gift of these lanterns had, and when I had given away the final LuminAID light I was wishing so much to have carried more that I ended up rooting through my pack and dug up those well-loved PackLite 16s that I had brought along for personal use. ...It was a humbling and powerful experience to be reminded that access to light and power at the flick of a switch is not something to be taken for granted."
---
About LuminAID's Give Light, Get Light Program
---
If you work with a nonprofit or are organizing a personal charitable project, we also offer discounted rates for humanitarian use.