Carson is a nature-loving wildlife biologist and outdoor industry photographer who loves conservation and getting people outdoors. Keep reading to learn how she brings these passions together and how you can enjoy the outdoors responsibly.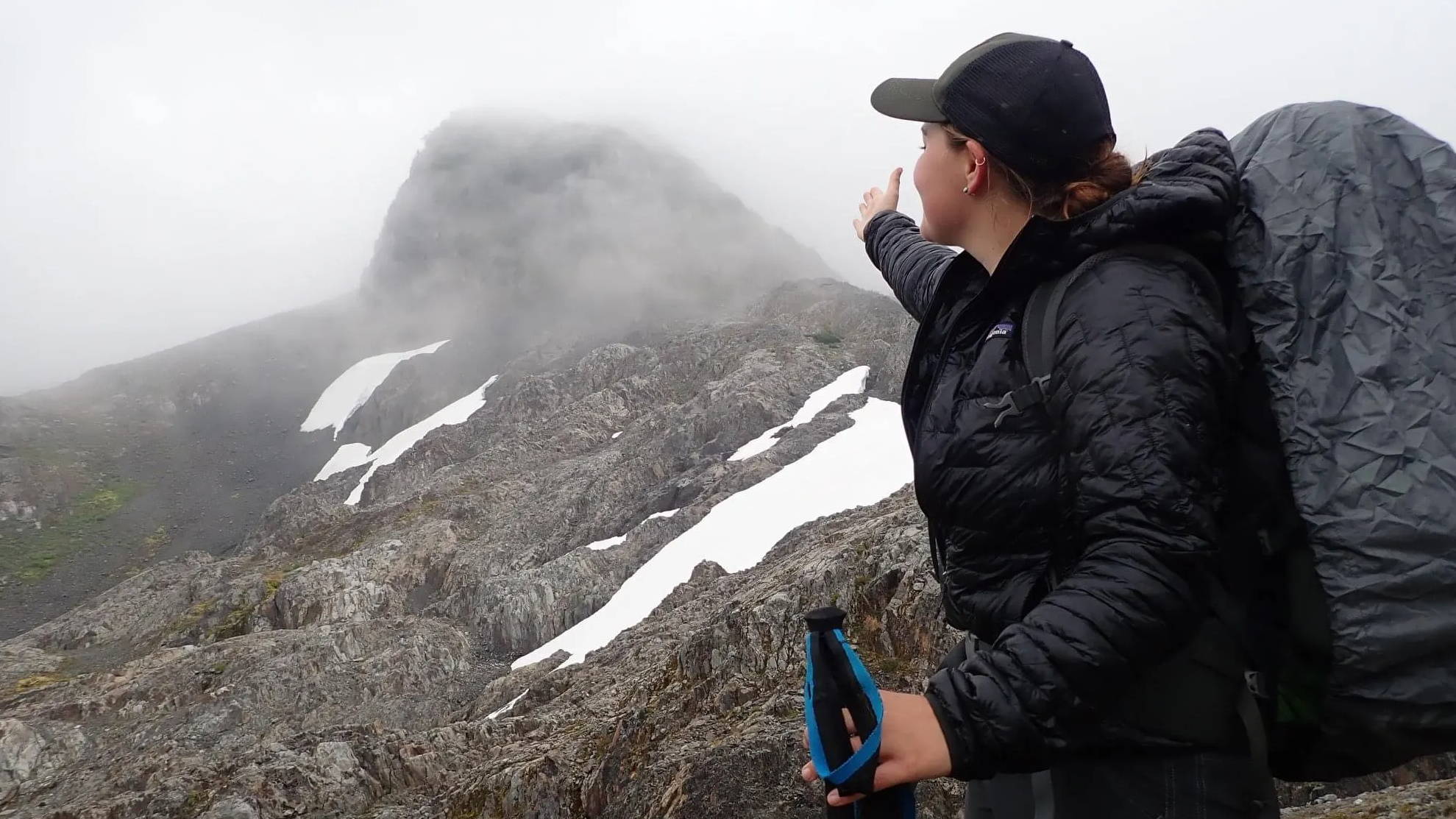 "Understanding Leave No Trace principles is a huge concept that I want more people to be aware of and practice. Those principles truly make the outdoors and wilderness a better place for visitors and the wildlife that live there!"



-- Carson Lillard
"Never give up on yourself, your dreams, or your goals. Take all the opportunities you can, and doors will open. Keep pushing."

-- Carson Lillard
I am a wildlife biologist living in Mariposa, California. I love to go hiking, camping, backpacking, fishing, and photography so I always find myself learning on my off time. I always loved animals growing up so I knew I wanted to do something with animals for my career. Watching TV shows like Crocodile Hunter, Jeff Corwin, and Planet Earth really inspired me as a kid and teenager. I remember watching Planet Earth and falling in love with the idea of traveling, exploring, and studying our natural world. Because of my career, I definitely have a deep appreciation for the science behind everything.
On her favorite adventure…
One of my favorite adventures was a backpacking trip in Olympic National Park where I traversed the Bailey Range. It is my favorite because it challenged me physically and mentally. Not only that, but it was some of the most beautiful scenery I have ever seen. It was 5 days of backpacking and it rained almost the entire time and our last night there was a big storm. We awoke the next morning to the most beautiful sunrise I have ever seen, shining on Mt. Olympus.
Nature has always been my biggest inspiration and motivation. Exploring new places, seeing landscapes, and learning about the natural world has always brought me closer to my core self.
On using her LuminAID lights...
Carson had the opportunity to try our our new PackLite Titan 2-in-1 Power Lantern early, as part of our Photography Program. She took her Titan to Hawaii and captured some incredible shots that we used to as part of the product launch.
I love my LuminAID light because it doubles as a charging device and a lantern. I like to carry as little as I can while backpacking so having a 2-in-1 is amazing. I particularly remember traveling around Hawaii and was so glad I had the lantern to charge my phone! I am always taking photos and my LuminAID lantern keeps my phone charged!
What she wants hikers to know…
I work in a very busy region as a biologist and I constantly see toilet paper and trash spread out all over the landscape. I also see people hiking through signed areas of sensitive resources such as threatened wildlife and/or plant species. A lot of the time, people just don't know better because they haven't heard of Leave No Trace or aren't familiar with the rules and regulations. Before you visit a protected area, just take the time to make yourself familiar with the rules and regulations and Leave No Trace. Making everyone aware of these principles would be a huge win for the outdoors! They are simple but have a huge positive impact.
Her top five go-to gear items…
A charging device and light source (LuminAID!)

My down sleeping quilt for lightweight warmth (Enlightened Equipment)

Hydration bladder for keeping hydrated when you can't stop!

A camera (I use a NIKON D750 or my iPhone)

A good water filtration or purifier (I like the Steripen)
On her furry companion...
Her name is Josey! She's an 8 year old Aussie Border Collie mix. We have been together since she was a puppy. I got her off of Craigslist for $100 when I was in college. I grew up with dogs and really missed having an animal companion and the rest is history! She loves playing fetch, hiking, playing in the snow, swimming, and playing frisbee! We've been on lots of adventures together. One of my favorite adventures with her was the time we backpacked to Arrowhead Lake in central Oregon.
If you want to check out more of Carson Lillard's photography, be sure to visit her blog or follow her on Instagram: @Carson.Lillard
---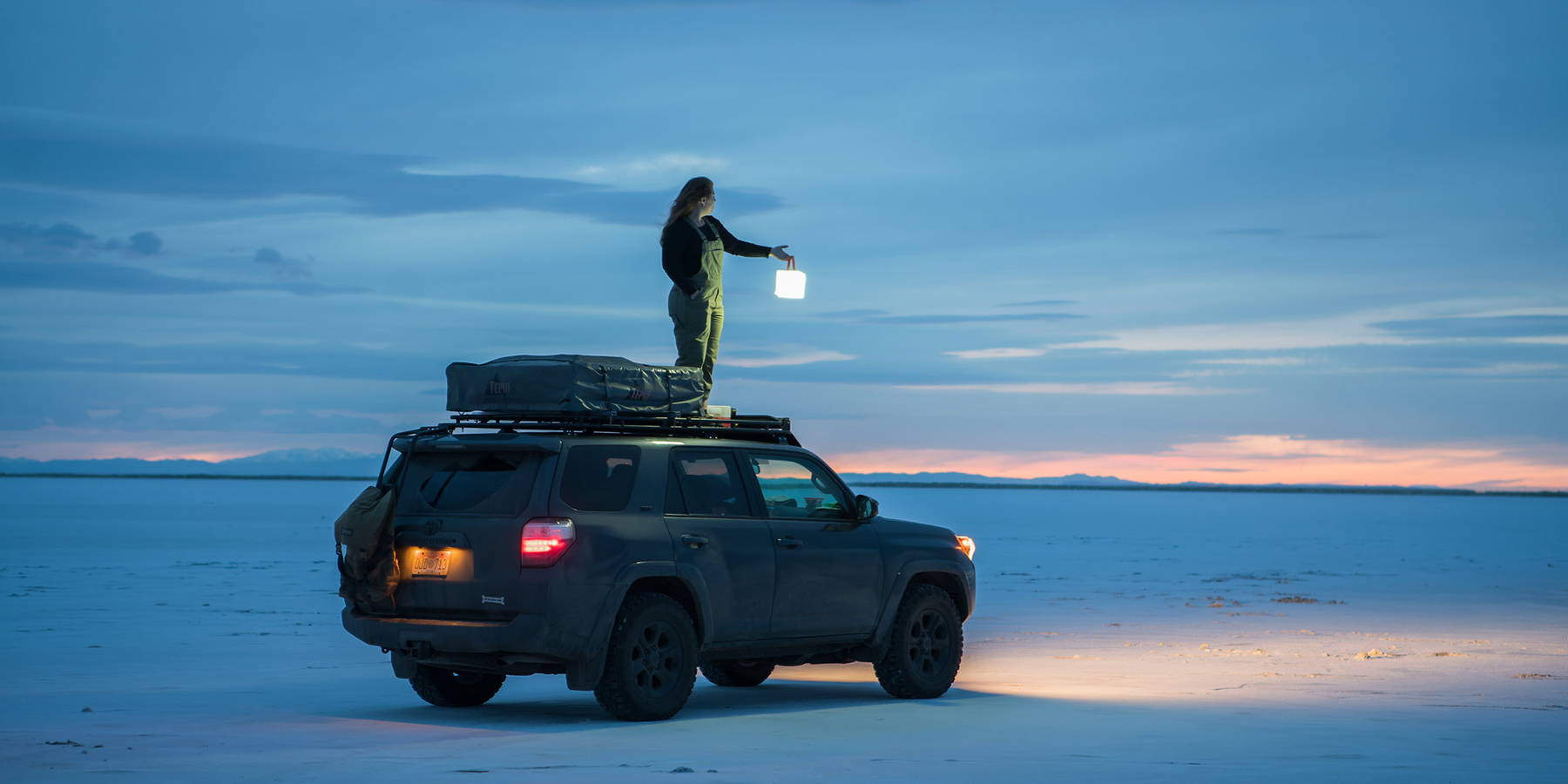 ---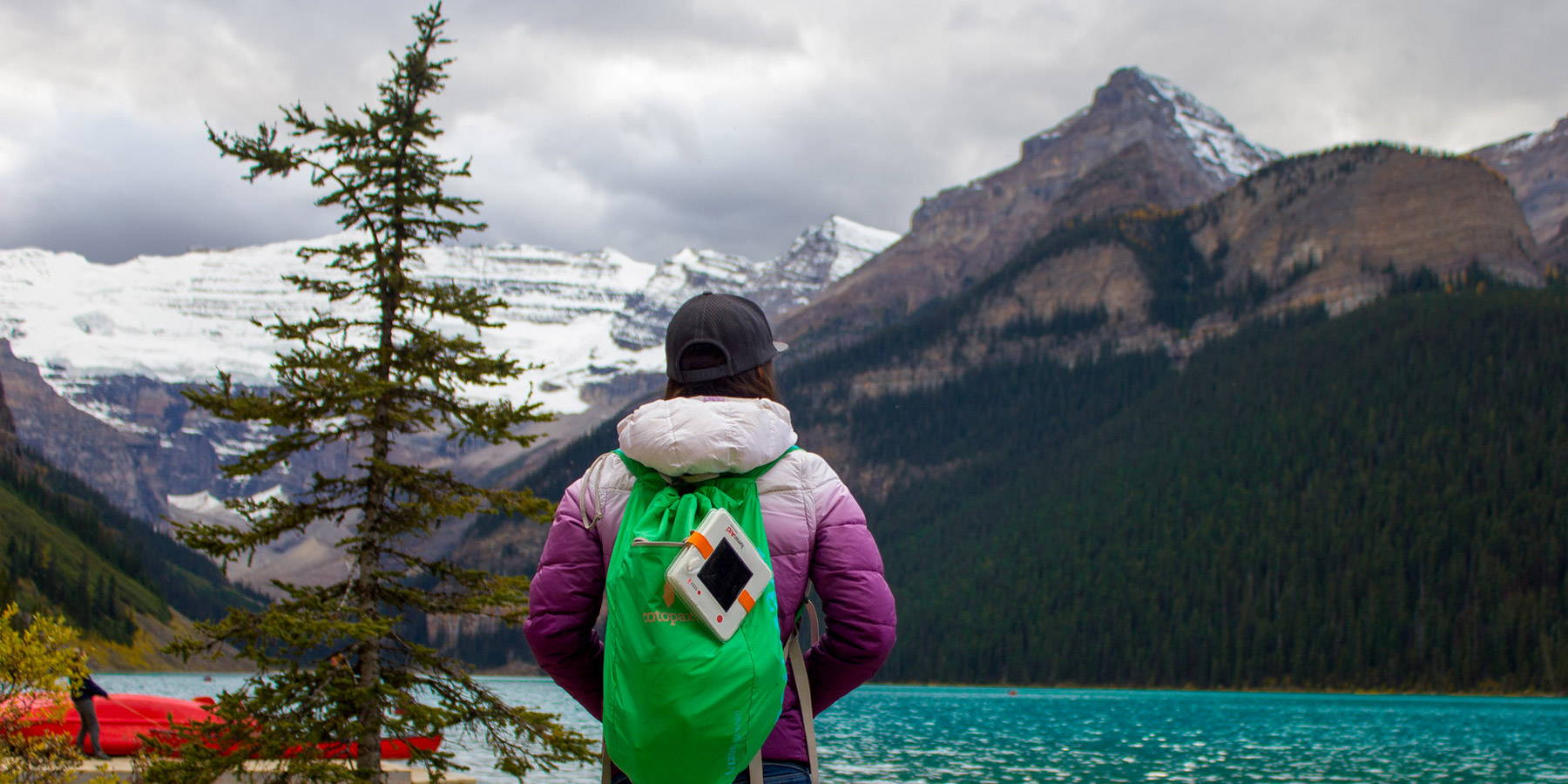 Camping & Backpacking Lanterns
---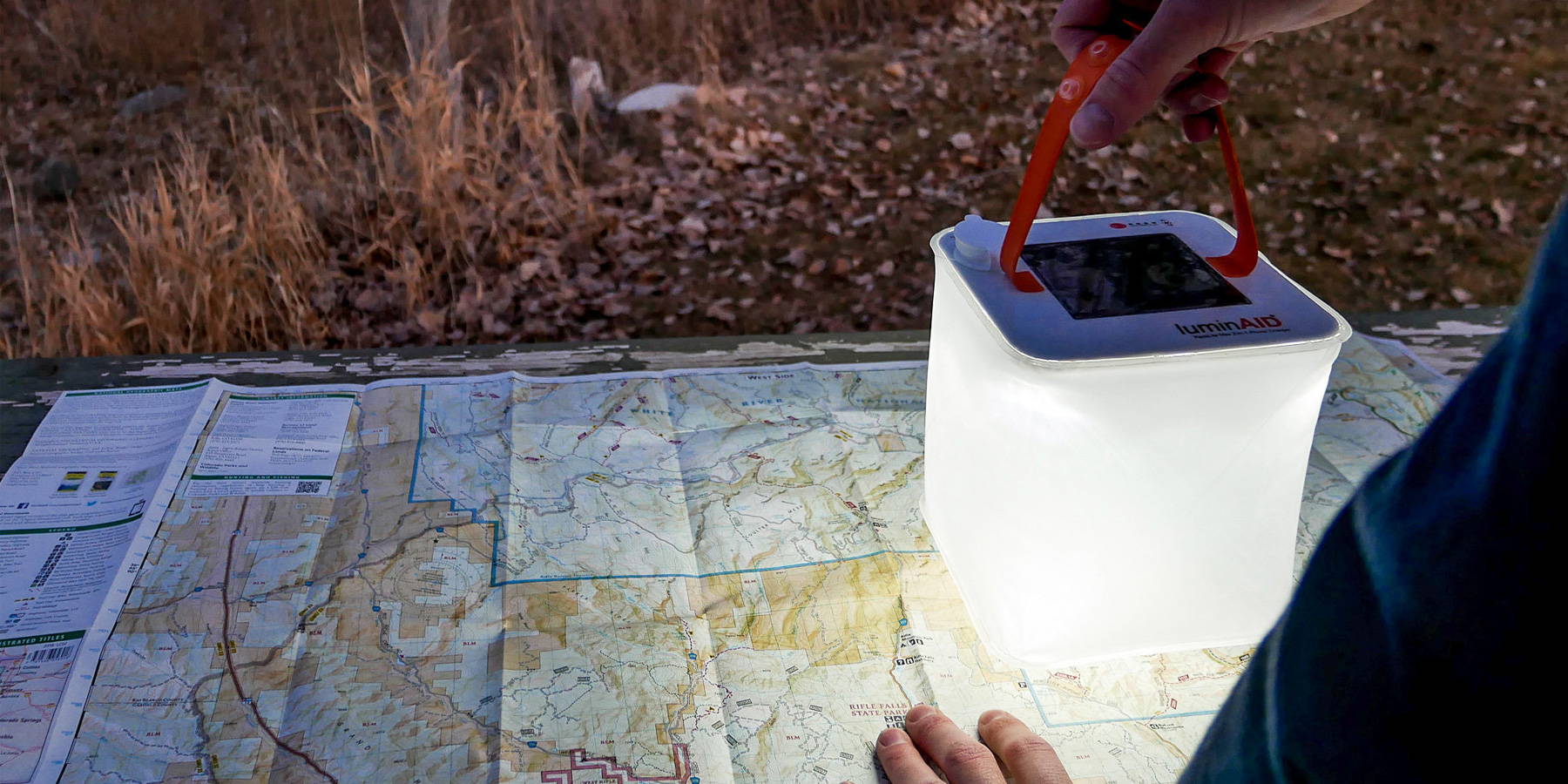 Why You Need to Swap in Solar For Your Battery-Powered Lanterns