Camping with your children can be an unforgettable experience- for good or bad reasons. It could be a fantastic family adventure full of bonding and cherished memories or a complete disaster filled with tears, sore feet, and empty stomachs. In reality, it will probably be a little bit of both.
Even with these challenges, camping with your children is an exciting new experience worth trying. That's why we talked to Kati Whelan and Megan McKay, two professional outdoorswomen and parents who are passionate about bringing their children along on their adventures. Here is their advice on how to make family camping fun for everyone.
Megan: My name is Megan and I'm a mother of one. I work for a commercial airline ground handler, which gives my family wonderful access to our great big world. I am passionate about traveling and spending time outside with my family. And I love board games!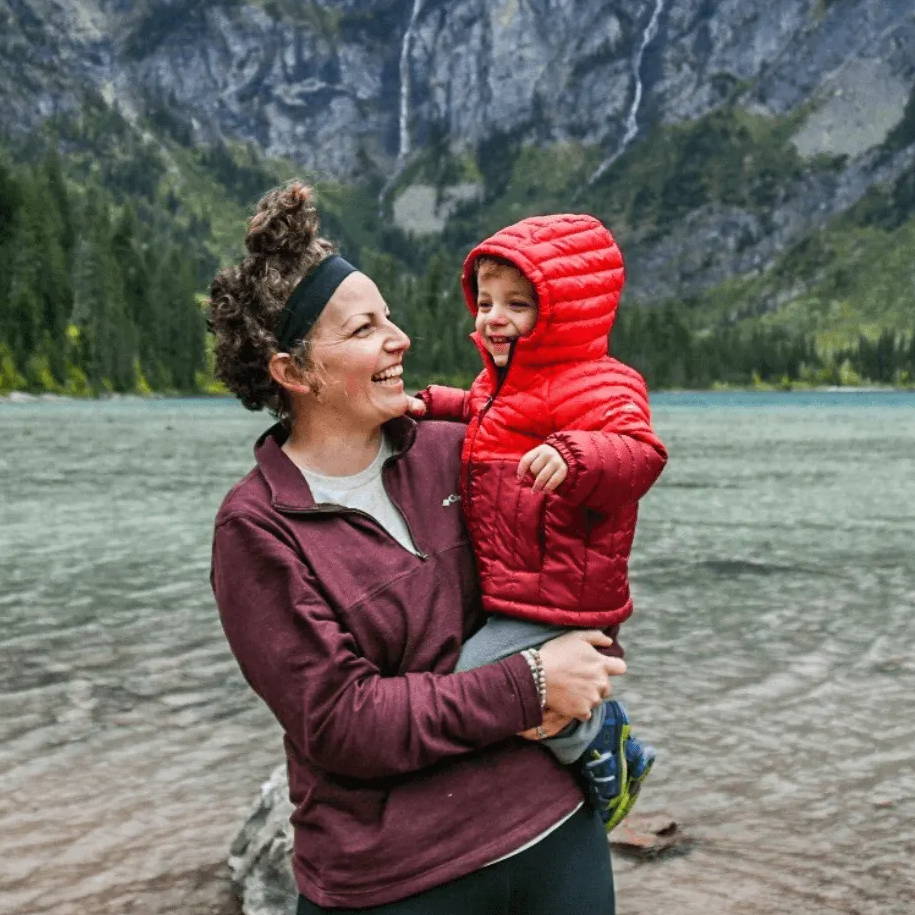 Kati: I live on the west slope of Colorado and I am a freelance adventure photographer. I'm also an avid trail runner and am currently chipping away at the Colorado Trail—a 490 mile trail that extends across the state of Colorado from Denver to Durango. Most of my free time is spent trail running, mountain biking, rock climbing and camping with my husband and 3 young daughters.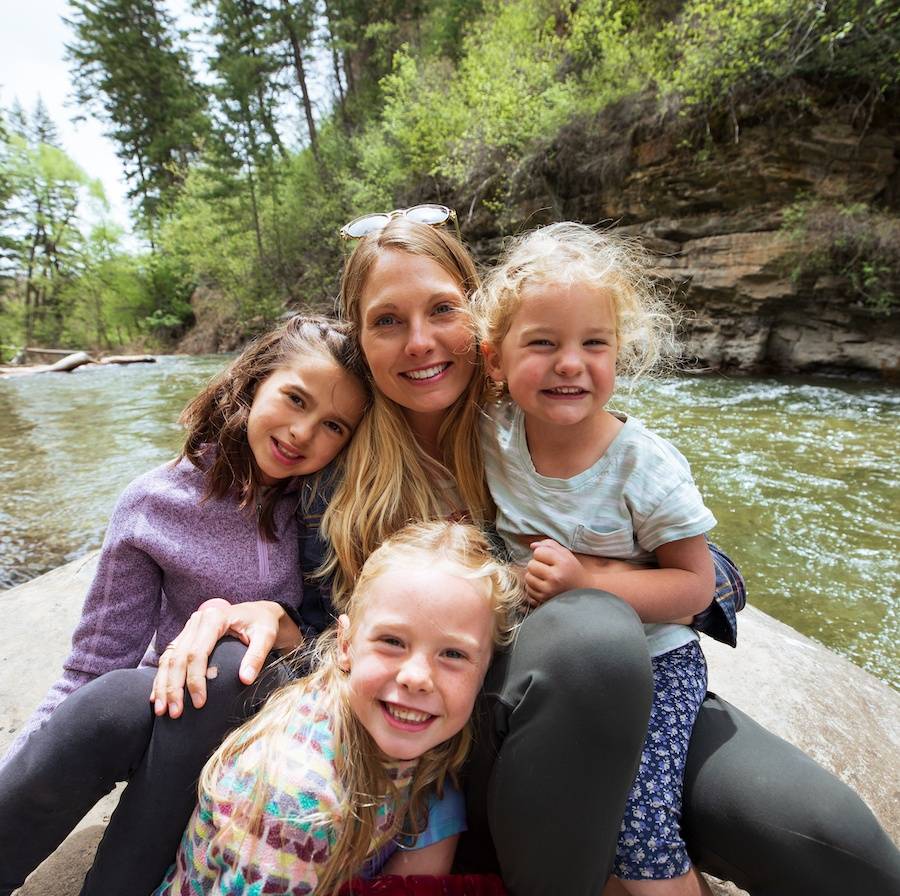 Advice for First-Time Family Campers:
Kati:
Number one tip: have very low expectations. This sounds pessimistic but what I mean is it's best to go into the trip not having certain expectations of it being the perfect trip. Otherwise, you may never camp with your kids again. There will be curve balls thrown, probably some kids crying, maybe not a lot of sleep, possibly a wet sleeping bag in the night… and all of that is normal! If the trip was a little more challenging than fun, know that that's just how it is camping with children. But it's 100% worth it and gets much easier the more you do it.
Number two tip: plan for all seasons of weather and bring more food than you think you'll need. You'll thank me later!

Megan:
My advice is to be flexible and know that not everything will go according to plan. Maybe you burn dinner or maybe nobody sleeps a wink, who knows what could go wrong out there, but the effort in building family bonds through camping is never wasted. Be gentle to yourself, your spouse/partner, and to your children too.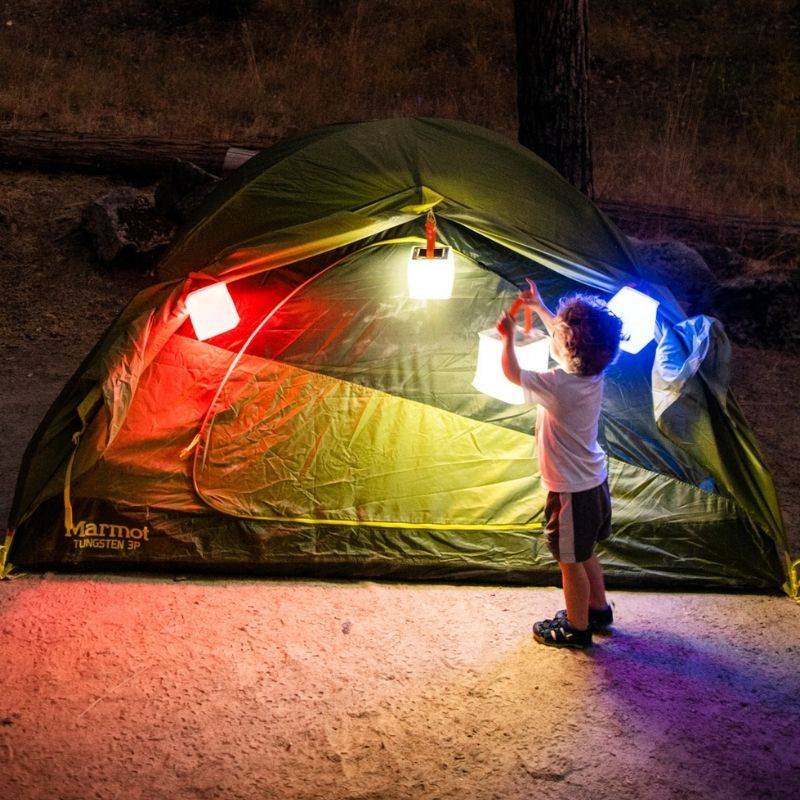 "Gavin taught me how resilient kids are; I don't think we give them nearly enough credit! He has gained independence, confidence, and resilience, all through spending time in the wilderness and having fun while doing it."
-Megan
Tips for Avoiding Meltdowns and Keeping the Kids Engaged:
Megan: I bring special snacks in a special lunchbox - this lunchbox is specifically reserved for certain occasions like traveling and camping. When we start to hit that meltdown point, I ask if he wants his special snacks and he will sit right down and not make a peep. This gives me time to finish setting up camp or prepare dinner. I may ask him to bring me a stick or a purple flower, something to help keep him moving and preoccupied. Or I'll give him a Spectra lamp and ask him about colors. I also bring a tablet with his favorite movie for "emergencies" :)
Kati: While the kids always have a blast camping, my husband and I try to find a specific activity for them to enjoy once we're done trail running. Whether it's a kid's bike race in a nearby town, a unique hike or a museum on the way home. They are supporting our goals when they happily come along and cheer for us, so we like to reward them for that.
Their most rewarding experience:
Megan: We did a hike together in the spring that was basically all mud and puddles, and he took the time to jump and splash in every single one along the way. It was glorious watching his joy and innocence in every leap. He took time to note and call my attention to the different flowers, pine trees, and grasses along the trail, all while soaked head to toe in muddy water. His excitement was so contagious, I'll never forget it.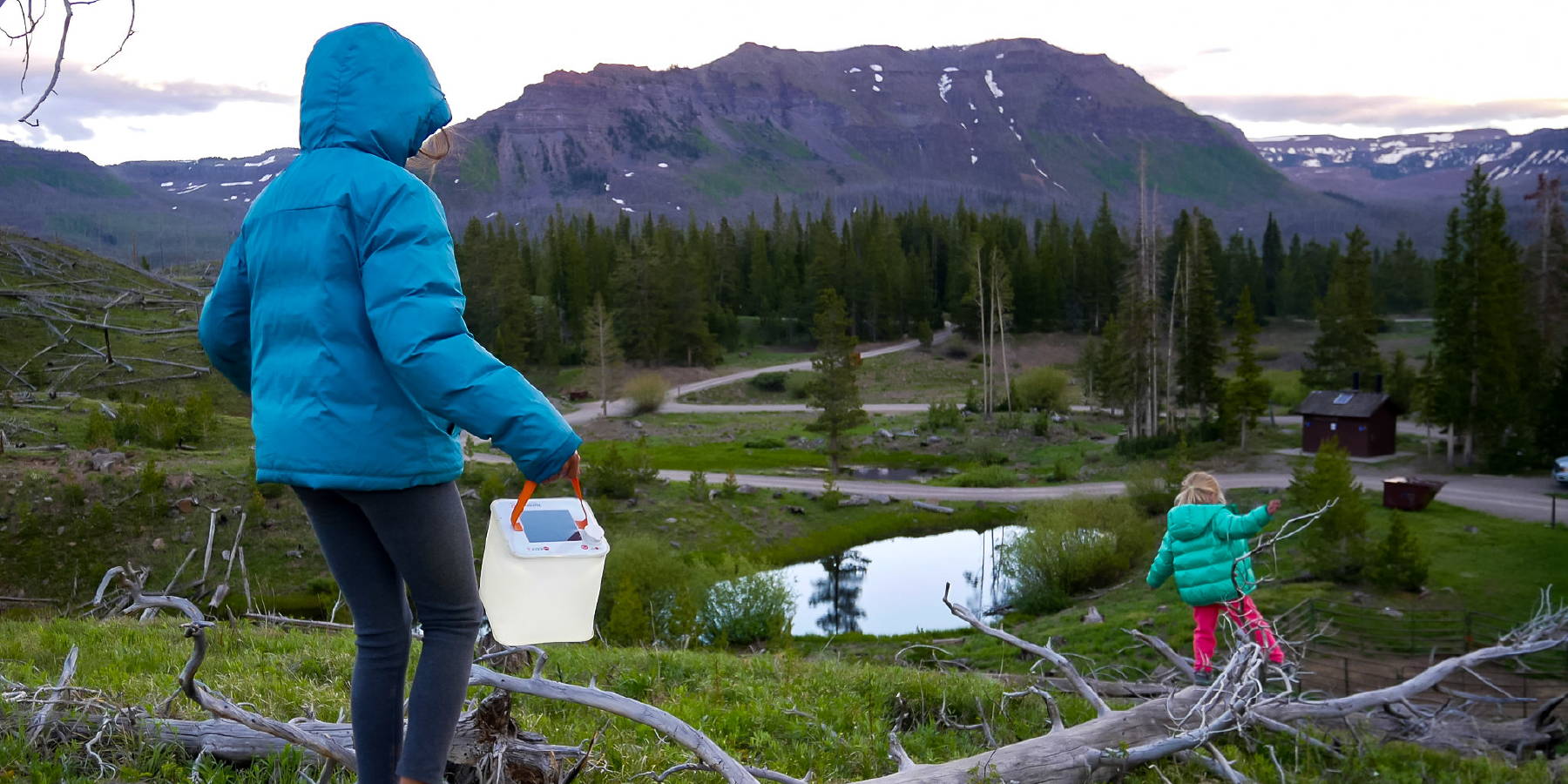 "Seeing my kids thrive in the mountains while watching and encouraging me to accomplish my goals brings me an indescribable feeling of joy." -Kati
What to Pack for Your First Family Camping Trip:
Megan: Obviously the LuminAID is our go-to, but I also recommend families to bring a couple things from home that can help to recreate your child's sleeping environment. For us, that means using my phone as a sound machine, bringing his special blanket, and a stuffed animal or two. Sleeping pads are a worthy investment as well!
Kati: Never travel without a first aid kit and throw up bags. Always have baby wipes handy in the car to clean faces, hands and feet. Invest in some kind of white noise sound machine for the tent at night. And, of course, don't forget your LuminAID for light in the tent and a phone charger at night.
For other activities my husband and I have found gear that allows us to bring all three of our daughters with us. Examples of this include:
Shotgun seat and TOWWHEE for mountain biking

Thule double jogger for road running, road biking and low angle skiing

Ospray child carrier backpack for hiking, fishing and low angle skiing when there's only one kid in tow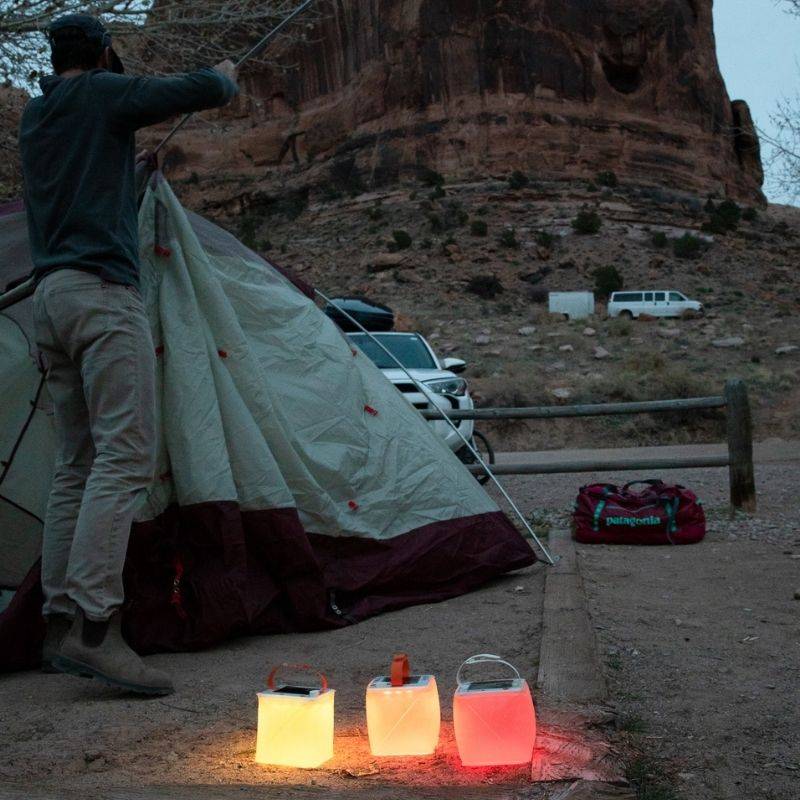 "Each of my kids has their own light which helps them to navigate in the dark (and also helps me know where they are). Camping in the mountains with young children can be a little scary but having the LuminAIDs eases my fear."
-Kati
What they hope their children take away from adventuring with them:
Kati: There are so many things I hope my daughters take away from adventuring with me. I hope adventuring teaches them to grow up with a deep respect for this earth and that in valuing it they strive to always take care of it. I hope it instills a sense of love and appreciation for all living things—whether it's a bug, a flower or their neighbor. I hope adventuring teaches them to enjoy every moment and is something they never stop doing.
Megan: I hope my son can inherit a healthy respect for the wilderness while gaining independence, a strong sense of self, and resilience. I've seen evidence of these skills already and I hope we can continue to hone each one as he grows up. Life won't always be easy, and that's why we are passionate about getting Gavin outside; we want him to know and understand that hard work can pay off in a big way. And that even when something feels difficult or impossible, you can keep moving forward one step at a time.

---