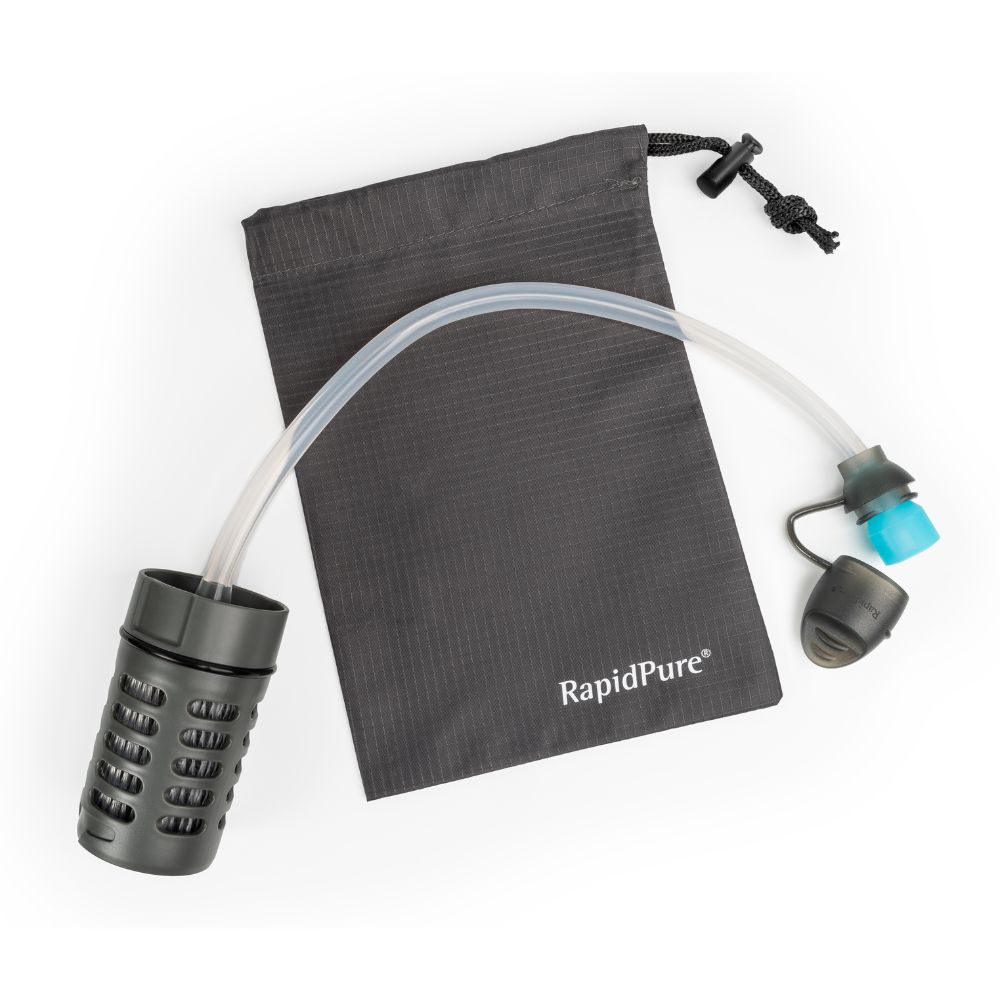 Survival Straw
Always have safe, clean water no matter where you are. A great addition to your emergency kit, and handy on your next hiking trip.
The RapidPure® Purifier+ UltraLight Straw provides fast, effective water purification in a pocket-sized straw. Weighing in at less than 3 oz., this straw filters and purifies your water as you drink, providing 99.99% protection against viruses, bacteria, parasites, and more. The filter has a 75 gallon lifespan, and is replaceable.
Includes: drawstring pouch and bite-valve mouthpiece cover
FREE U.S. Shipping over $99!