Save 10% on your first order! Code: HELLOFALL

5 Reasons Why This Solar Lantern is a Must-Have
Holiday gifts? Done. Emergency kit? Prepped. Camping trip? Geared up and ready to go! 💡
Find out why LuminAID's power lanterns have earned over 10,000 5-star reviews from customers. These lanterns are essential gear for anyone who loves the outdoors, or could use a little light when the power goes out -- just in case!
Use it as a solar power bank to charge your phone, tablet, headlamp, or camera. You can travel easy knowing your phone will be charged in case of emergency...and snap some sweet hiking shots for your Instagram, too.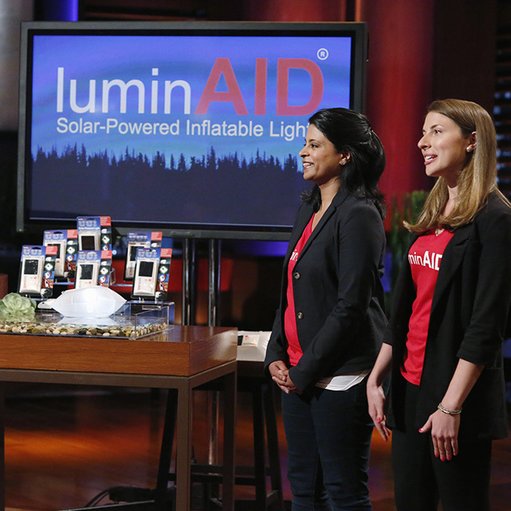 All 5 Sharks wanted a piece of LuminAID! Co-founders Anna Stork and Andrea Sreshta shared their story of inventing this technology in grad school, and wowed the Sharks. They scored a deal with Mark Cuban.
LuminAID's inflatable lantern technology was originally invented for humanitarian aid, so every part of the product serves an essential purpose and is designed to withstand the toughest of conditions.
Our new twist-to-inflate design makes inflating your lantern a snap. LuminAID lanterns pack flat for easy storage and charging on-the-go. Just strap it to your backpack and go for a hike. It will charge in the sun -- no batteries needed!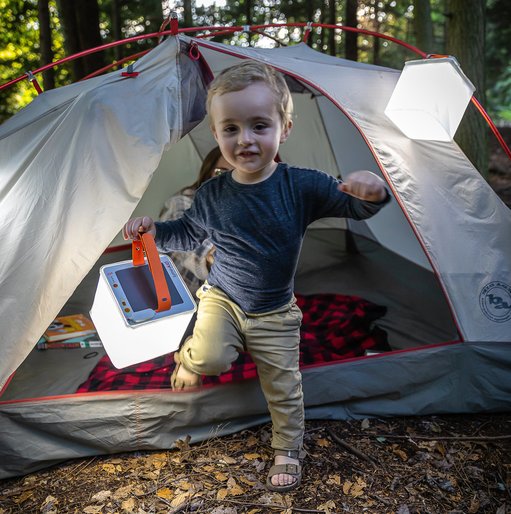 5. Fun For the Whole Family
A practical gift that's also fun! Whether you're lighting up your campsite, or telling spooky stories under the covers, these lanterns are a bright idea for kids and adults!
Perfect For Power Outages
I live in a hurricane zone and we have frequent power outages so I bought a lantern for myself. It works perfectly.
Take Them Camping
These are the best for backcountry camping. I have several LuminAID lanterns and have given them as gifts to friends. Being able to charge my phone from these lights is super.
Great Gifts!
These lanterns have been a huge hit with our friends and family. I like to give gifts that are practical and reusable and as an added bonus this company has a social conscience!
UNLOCK OUR WELCOME OFFER, AND GRAB ONE FOR YOUR NEXT TRIP
✓ GET YOUR LUMINAID NOW!